It starts at P973K.
As the economy is slowly getting back to its feet after the collapse caused by the COVID-19 pandemic, the opportunities to set up businesses are now more ideal than ever. In growing a business, a reliable mobility must be chosen to deliver its goods and service safely to customers.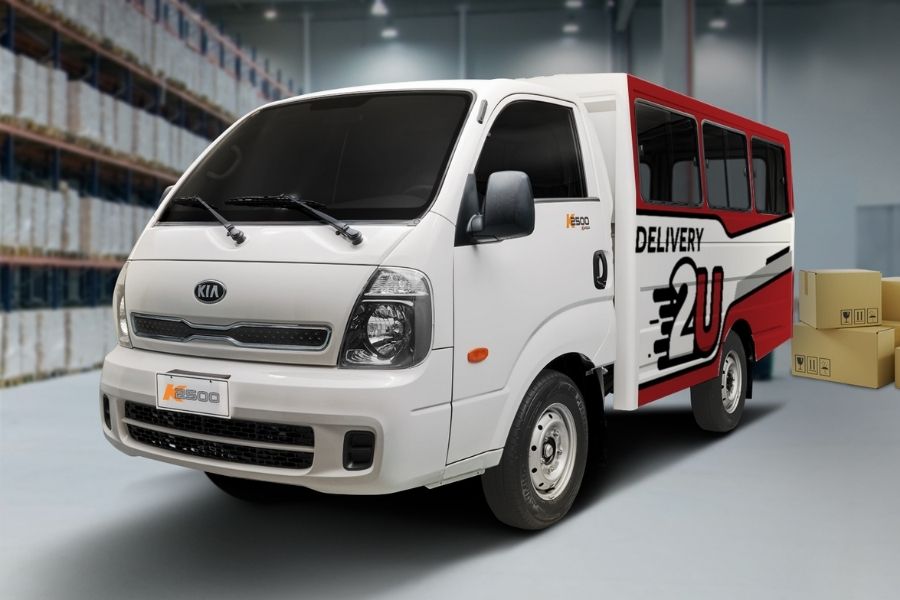 The Kia K2500 can be used to deliver goods
With that being said, Kia Philippines is presenting the K2500 Karga as a reliable business partner. The Korean automaker's commercial vehicle (CV) has been the partner of many businesses for over 40 years now, from small to medium-sized businesses, as well as large enterprises.
Filipino entrepreneurs can avail of the Kia K2500 Karga in various body configurations, namely the Single Cab & Chassis, Closed Van, Plus Protect Double Cab Dropside, and more. The Single Cab & Chassis and Closed Van variants can transport or relocate business goods, while Single and Double Cab variants are ideal for hauling hardware, construction materials, and more.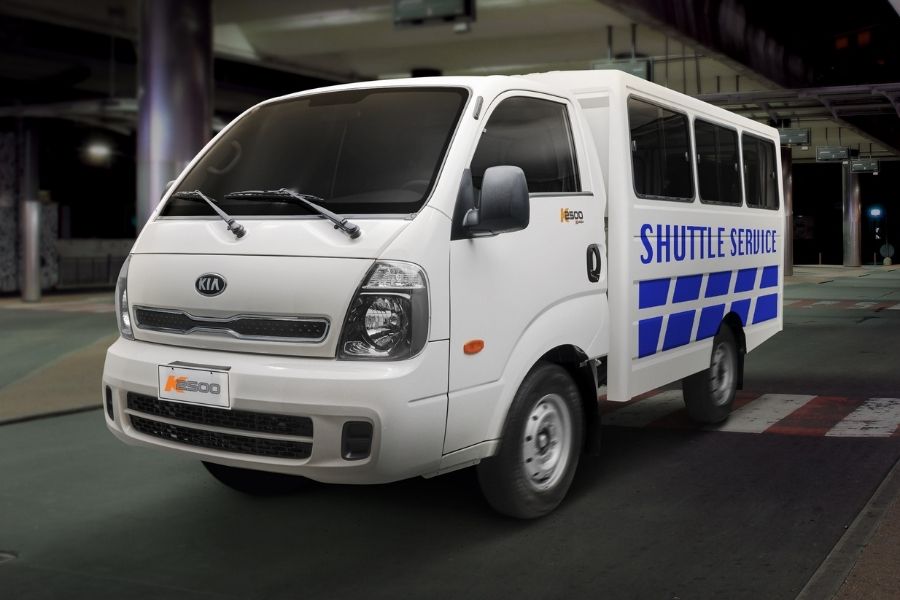 It can also be used to haul people
Another variant that was recently introduced by Kia Philippines to battle the pandemic is the Plus Protect. The Kia 2500 Karga Plus Protect is designed with dividers in the cabin to follow social distancing protocols. These dividers can be easily removed and re-installed in the event of washing the CV or transporting more items.
Under the hood, the Kia K2500 is powered by a 2.5-liter inter-cooled turbocharged diesel engine capable of generating 128 hp at 3,800 rpm and 255 Nm of torque at 1,500 to 3,500 rpm. Kia said that this engine is powerful enough to deliver goods and services anywhere seamlessly with the help of its 4x4 drivetrain available in some variants.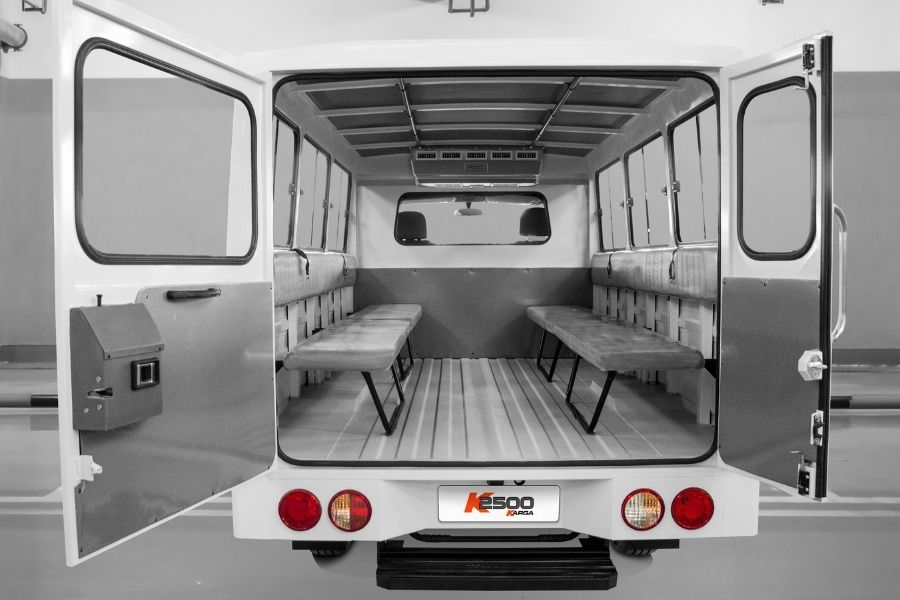 Enough room for people and items
Kia Philippines is offering the K2500 with various body configurations to meet different mobility needs in the market. See the full pricing below:
K2500 4x4 Single Cab & Chassis – Php 973,000
K2500 4x4 Single Cab Dropside – Php 1,010,000
K2500 4x2 Kargo Plus Front Aircon – Php 1,025,000
K2500 4x4 Double Cab Dropside – Php 1,060,000
K2500 4x4 Kargo – Php 1,135,000
K2500 4x2 Kargo Plus Protect Dual Aircon – Php 1,165,000
K2500 4x4 Karga Dual Aircon – Php 1,280,000
Visit Philkotse.com for more automotive news.
Know more about Kia K2500 2021

The K2500 is a reliable commercial vehicle from Korean car brand Kia Motors Philippines. It is built to cater to any demand of business such as transporting passengers and moving equipment and cargoes. In the Philippines, the K2500 is offered with a wide range of variants to choose from. It includes the K2500 4x4 Single Cab and Chassis, K2500 4x4 Single Cab dropside, K2500 Kargo Plus 4x2, K2500 Karga Plus 4x2, K2500 4x4 doube-cab dropside, K2500 Kargo 4x4, and K2500 Karga 4x4.

Rex Sanchez
Author