It comes with off-roading functions as well.
Jeep and Lego Group have partnered to bring a Lego version of the Wrangler Rubicon 4x4. The Jeep Wrangler Lego comes with a total of 665 Lego pieces ready to offer an off-road fun experience. 
To make the Wrangler Lego more interesting, Lego has equipped it with various functions so it could not only be made to be displayed, but also playable. At the cargo bed, there is a button that can be used to maneuver the front wheels of the Wrangler Lego.
The Jeep Wrangler Rubicon 4x4 Lego
The Wrangler Rubicon Lego also comes with powerful axle-articulation suspensions that enables it to drive through obstacles. Lego carefully detailed the said Jeep Wrangler Rubicon with distinct Jeep design features such as the iconic round headlamps, seven-slot-grille, full-size tire, and fold-down rear seats.
As for the size, the Jeep Wrangler Rubicon Lego spans 241 mm in length, 127 mm in width, and 113 mm in height. Lego shared that each piece from the Wrangler Lego is dropped, heated, crushed, twisted, and analyzed to make sure that the toy meets the strict global safety standards.
>>> Related: JEEP WRANGLER RUBICON 2010 FOR SALE
It is designed to come with the same off-road toughness as the actual Wrangler
"With an 80-year legacy that reaches around the world, our owners, fans, and followers have quite literally grown up with us. Our partnership with the Lego Group gives our enthusiasts another inclusive opportunity to share the passion they have for the Jeep Wrangler, a global automotive icon that represents fun, freedom, and unbridled adventure," said Jeep global president Christian Meunier.
>>> Related: New Lamborghini Sián Lego set will buy you a 40-inch Android TV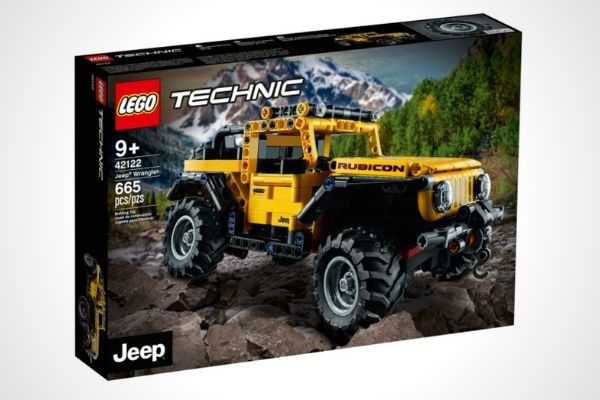 The Jeep Wrangler Rubicon Lego will be available on January 1 next year
In case you're wondering, the Jeep Wrangler Rubicon Lego is priced at $49.99 (around Php 2,400). It will be available starting on January 1, 2021. Interested individuals can visit Lego's official website to start the ordering process. So, what do you think about the Jeep Wrangler Rubicon Lego?      
Here at Philkotse.com, we value your interest in the automotive industry. Visit our website to find out more.

Rex Sanchez
Author