The country's leading e-commerce platform gets an upgrade. 
Isuzu Philippines Corporation (IPC) is banking on its reputation for robust and reliable diesel vehicles, as it recently turned over a fleet of N-Series NMR85H aluminum van trucks to SPX Philippines Inc. (Shopee Xpress).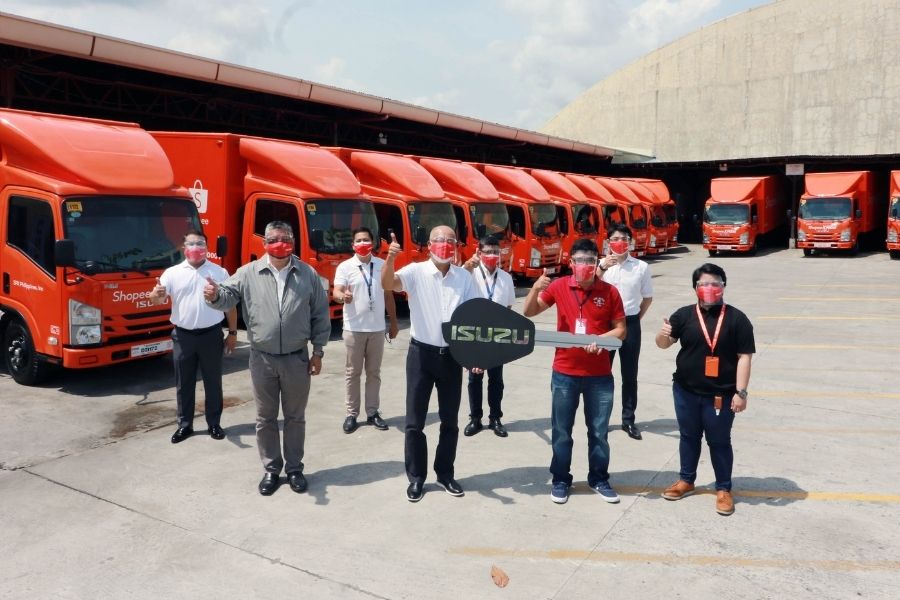 Officials from IPC and Shopee Xpress oversaw the turnover of the new Isuzu trucks  
The transfer ceremony was witnessed by key officials from both IPC and Shopee Xpress, led by IPC Executive Vice President Shojiro Sakoda. "On behalf of Isuzu Philippines Corporation, thank you to Shopee Xpress Philippines for trusting us to become their new, reliable partner," he said. "With the NMR's tried and tested DNA, we are confident that they will be able to achieve their goal of safe and seamless deliveries in the fastest time possible."
"From here on, Isuzu is looking forward to contributing to a more enjoyable e-commerce experience to Shopee sellers and customers through the NMR's proven reliability and versatility on the road," added IPC Sales Division Head Joseph Bautista.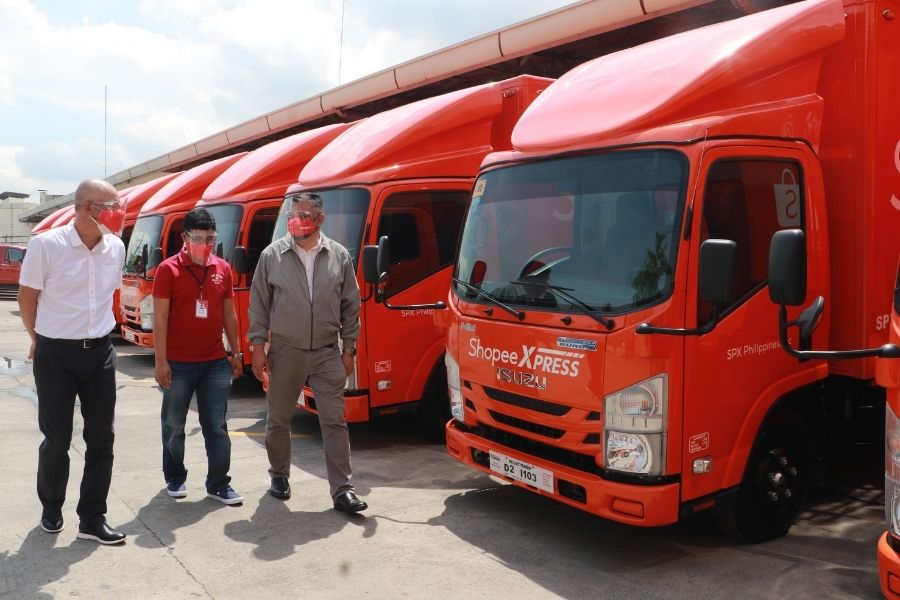 The units will be used to complement the existing Shopee Xpress delivery fleet
Shopee Xpress serves as the integrated logistics service provider for Shopee, the country's leading e-commerce platform. Online shopping has seen a boom in recent years, especially with much of the population confined indoors due to the COVID-19 pandemic, and the efficient delivery of goods has become more important than ever.  
For bulk delivery requirements, the Isuzu NMR85H steps up to the plate with a 4JJ1-TCC Euro IV-compliant diesel mill that's capable of 122 hp and 354 Nm of torque, mated to a 5-speed manual transmission. Hauling a 14-ft. body configuration for cargo, the truck's specifications are ideal for safely making high-volume deliveries between logistics hubs. Isuzu's wide dealer network also provides a steady supply of available parts as well as aftersales support such as maintenance to further improve productivity in operations. 
Shopee sellers and customers can expect more transactions done smoothly
"Isuzu is firmly anchored on customer satisfaction, and that is something we value at Shopee. Shopee Xpress is proud to partner with Isuzu in ensuring the overall online shopping experience is reliable, exceptional, and satisfactory for all our stakeholders," according to Shopee Philippines Director Martin Yu. "With a brand-new middle mile fleet of durable and dependable NMR Trucks from Isuzu, we are able to operate efficiently and effectively as we deliver goods from sellers to buyers." 
We deliver more updates on your favorite car brands at Philkotse.com.
Know more about Isuzu

<p>The most popular and top-selling Isuzu cars in the Philippines are the Isuzu D-Max and Isuzu mu-X. Currently, Isuzu Philippines offers seven types of models, but the two models mentioned above are the award-winning models. Check out Philkotse.com to know more about Isuzu models, latest price list, available promos, as well as the latest news, reviews, updated specs, and other information on the website.</p>

Joseph Paolo Estabillo
Author
Recent posts