Hyundai Tucson 2019 facelift probably comes with revised tail and a new fascia through some new spy shots.
The popular Korean carmaker has just had its Hyundai Tucson 2019 facelift tested again on the road with a heavy body camouflage, concealing almost all visual changes of the baby SUV. However, because of the fact that the current-gen Tucson has been around on the market for about 3 years, it is predictable that Hyundai might give this facelift version some tweaks on the outsite and upgrade it with modern technologies.
>>> Related: Complete guide to the current Hyundai Tucson in the Philippines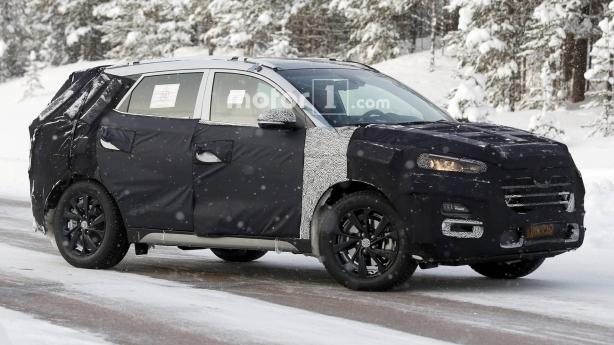 Hyundai has just had its Tucson 2019 facelift tested on the road again with a heavy body camouflage
Despite of the covering, at first glance, we can still point out some exterior updates such as a refreshed bumper, new radiator grille and new headlights. Higher-trim models will come with LED headlights as found on the testing prototype, while standard on lower-end variants are halogen projector headlights.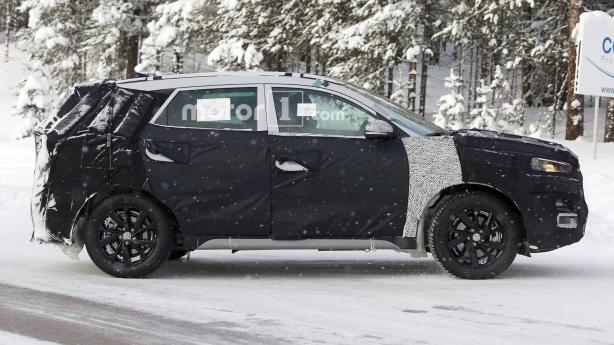 The new Tucson is set to look more attractive and get the most advanced technologies
>>> Find more spy shots of the facelifted Tucson 2019 in our pervious article
Talking about the engine, the manufacturer will still use either 2.0L naturally aspirated or 1.6L turbo GDI engine for the facelifted Tucson. With the first kind of motor, the car can generate 204 Newton-meters (151 pound-feet) and 122 kilowatts (164 horsepower), whereas the second type of engine enables the vehicle to produce 130 kW (175 hp) and 264 Nm (195 lb-ft) of torque. Although there will be likely no major updates for the powertrain, it its still expected that both engines will be improved for lower emissions and enhanced performance.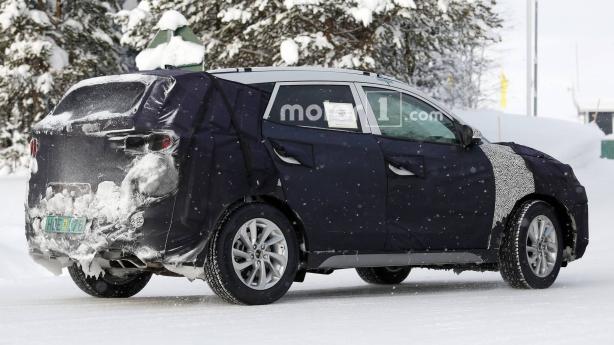 The manufacturer will still use either 2.0L naturally aspirated or 1.6L turbo GDI engine for the refreshed Tucson
The Hyundai Tucson 2019 facelift will be equipped with 2.0 CRDi or 1.6 diesel engine mated to two available gearbox options namely a new 7-speed dual clutch automatic and 6-speed manual transmission.
Given that the Tucson was just announced to receive additional equipmment in the US in last December and the prototype spotted was still wearing heavy comouflage, the updated Tucson might not go on sale until early next year. While nothing official is confirmed by Hyundai, we really expect to admire the facelift version  in metal at this year's Los Angeles Auto Show in November.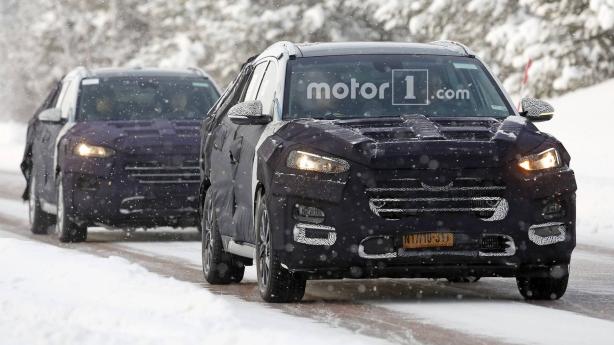 The Hyundai Tucson 2019 facelift might have its first debut in the Los Angeles Auto Show
Latest updates on upcoming Hyundai cars can be found in our Complete guide to the Hyundai Philippines' local lineup. While waiting for further disclosures from the Korean marque, check out its official 2018 SRP as follows: 
Hyundai Tucson 2018 price in the Philippines

| Model | 2017 SRP | 2018 SRP | Difference |
| --- | --- | --- | --- |
| Hyundai Tucson 2.0 CRDi GLS 4x2 AT | ₱1,598,000 | ₱1,715,000 | ₱117,000 |
| Hyundai Tucson 2.0 GL 4x2 AT | ₱1,218,000 | ₱1,245,000 | ₱27,000 |
| Hyundai Tucson 2.0 CRDi GLS 4x4 AT | ₱2,088,000 | ₱2,115,000 | ₱27,000 |
| Hyundai Tucson 2.0 GL 4x2 MT | ₱1,128,000 | ₱1,158,000 | ₱30,000 |
| Hyundai Tucson 2.0 CRDi GL 4x2 AT | ₱1,388,000 | ₱1,398,000 | ₱10,000 |
>>> Find Hyundai Tucson for sale at cheaper prices on Philkotse.com

Know more about Hyundai Tucson 2023
The 2023 Hyundai Tucson is a five-seater compact crossover. Locally, this model has two variants. There's the GLS+ 2.0 CRDi, and the 2.0 GLS AT. The CRDi model is diesel, while the other one is gasoline. They then have a price of Php 1,840,000 and Php 1,570,000 respectively.
Under the hood, the GLS+ CRDi variant uses a 2.0-liter turbodiesel engine that can make up to 183 horsepower and 416 Nm of torque. The GLS meanwhile gets a 2.0-liter gasoline mill that can churn out 153 horsepower and 192 Nm of torque.
For transmissions, the diesel variant uses an eight-speed automatic tranny. The gasoline version meanwhile uses a six-speed automatic tranny. Both variants are front-wheel-drive.
Size-wise, the new Tucson is 4,630mm long, 1,865mm wide, and 1,665mm in height. They also come with a wheelbase length of 2,755mm, and a ground clearance of 181mm.
Locally, the Hyundai Tucson competes against the likes of the Toyota RAV4, Mazda CX-5, Chery Tiggo 5 Pro, Subaru Forester, Peugeot 3008, among others.