Its lineup of trucks and buses are as hardworking as the people who drive them.
Much of the world lies is grappling with uncertainty over the COVID-19 pandemic. But for Hyundai Asia Resources, Inc. (HARI), the wheels continue to turn for the people who keep the country moving.

HARI pays tribute to the heroes who keep the country moving
The official distributor of Hyundai trucks and buses in the country pays tribute to the enterprising Filipino as the true heroes of the better normal, acknowledging their drive and passion in striving against the odds.
The company's "Bida Better Normal" theme celebrates the successes borne out of courage and determination, as these hardworking individuals forge ahead to bring the country back on track.
HD50S Modern Jeepney Class 2
With new normal business operations inevitable, HARI shows its support by showcasing its fleet of commercial vehicles at the country's first virtual auto show, MIAS Wired. These machines are front and center in modernizing commerce and transport as two of the industries that are vital to the coming paradigm shift.
The Hyundai HD36L Maxculado light-duty truck brings serious muscle in boosting logistics, e-commerce, cargo, and every other business involving heavy lifting. A new ladder frame made of heavier gauge steel underpins its high-capacity chassis.
>>> Related: Hyundai PH wants to Connext to customers in the new normal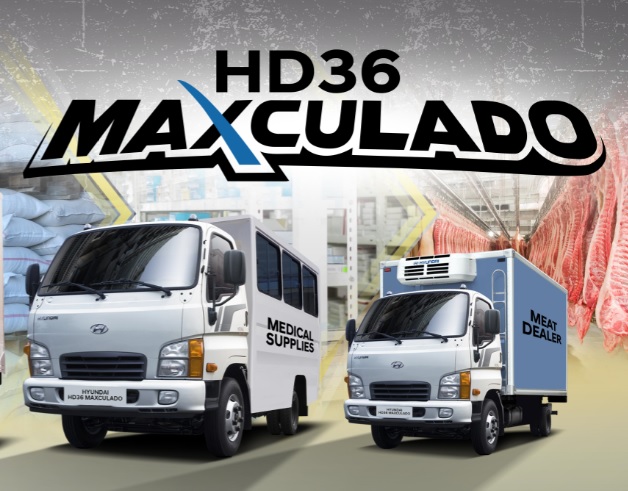 The HD36L Maxculado is a real workhorse despite its compact proportions
Its extended wheelbase and longer cargo bed translate into higher volume capacity, with an enhanced front suspension to better protect both vehicle and cargo. All these are matched by an improved and more fuel-efficient 2.5L diesel engine delivering 53 percent more torque than its predecessor, mated to a six-speed manual gearbox.
For mass transport, Hyundai offers the County minibus, with swing-out doors for easy ingress and egress. Semi-cloth upholstered seats offer firm yet gentle support even on extended journeys, while a multitude of storage spaces offer plenty of opportunities to stow cargo.
>>> Related: Also check out this minibus from Toyota - Toyota Coaster 2015 for sale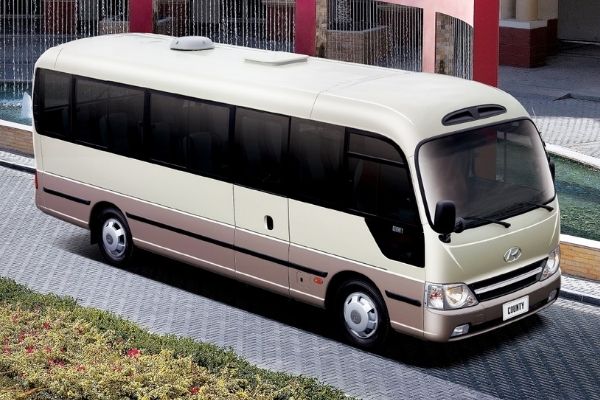 Transport passengers with ease aboard the County
>>> Related: Hyundai PH confirms arrival of new Tucson, three others for 2021
The County features a sturdy and stable body with increased resistance to rust, using Hyundai's seven-dip electrodeposition primer (EDP), and its chassis has passed stringent durability tests to withstand changing road conditions. A premium is also placed on passenger safety with a Load-Sensing Proportioning Valve (LSPV) that regulates brake force according to passenger load.
To meet the needs of the modern commuter, Hyundai also has a power trio of jeepney models in the form of the H-100 Modern Jeepney Class 1, the HD50S Modern Jeepney Class 2, and the HD50S Modern Jeepney Class 3. All three can be outfitted as special 'Ligtas Biyahe' variants featuring contactless payment, individualized seating, plastic dividers, and provisions for sanitation.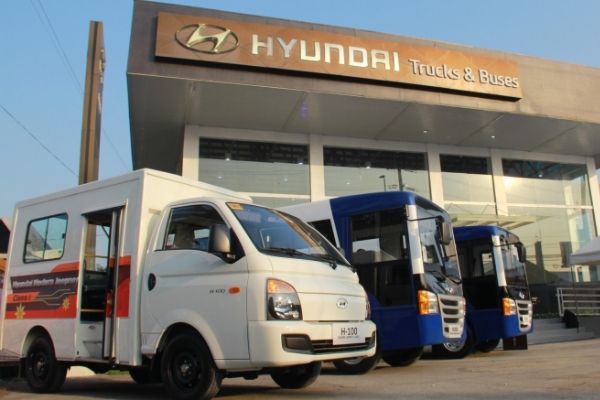 Hyundai also has a power trio of modern jeepneys 
For Ma. Fe Perez-Agudo, President and CEO of HARI and Hyundai Trucks and Buses Philippines, the real heroes of the better normal life in everyone. "We all have a role to play in shaping better normal for our country. Through MIAS Wired 2020, we honor the Filipino's unyielding strength in combating the odds in our journey to work for the better."
"We shall continue to work with the same strength, dependability, consistency, and enterprise that you can expect of our trucks and buses," she adds. "We are your partner in every way, to grow your business and toward the greater goal of economic recovery."
We move you with more mobility stories at Philkotse.com.

Joseph Paolo Estabillo
Author