If you're engaged in digital arts, stand up and be counted – take part in Hyundai's Digital Art Competition.
Christmas holiday is coming up, and Hyundai Asia Resources Inc (HARI), the local distributor of Hyundai vehicles in the country will be giving away a handful of special services nationwide, especially the 1 hour-Jet Service program and the Fast Track Service. Now, the Korean car manufacturer seems to be taking its passion for honoring the Philippines' cultural roots and embracing their passion for the innovation and beauty that goes beyond vehicle technology.
First was a 2-day theater workshop with no less than the country's pioneering natural theater group – PETA (the Philippine Educational Theater Association), helping HARI staffs to get in touch with their inner creative side. This time, HARI has just held an Open Call to celebrate Filipino ingenuity. The program is known as Digital Art Competition.
>>> Latest updates on upcoming Hyundai cars can be found in our Complete guide to the Hyundai Philippines' local lineup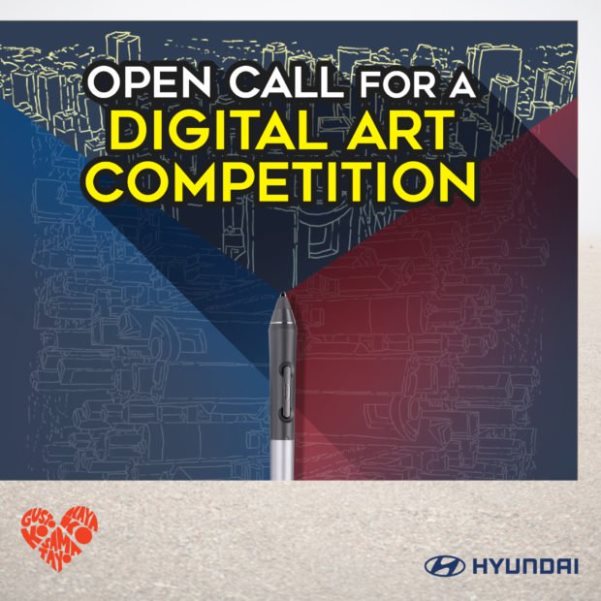 If you're engaged in digital arts, stand up and be counted – take part in Hyundai's Digital Art Competition
HARI's first-ever 2-part Digital Art Competition is available to both Filipino professionals and students. Persons aged 18 or over, who are into or have a knack for the digital artwork, can join the contest. The first category of the competition uses the pre-screening process where 12 shortlisted entrants will be chosen – that's 6 professionals and 6 students.  
The winners will receive a total of P15,000 cash prize each, and chances to creatively express their ideas through online/print features. In addition, they will be present at a special workshop facilitated by famous names in both creative and storytelling.
Trophies and money will be given to winners. They will take:
P80,000 for the Gold Adward
P60,000 for Silver
P40,000 for Bronze
More importantly for any digital artwork, their products will be exposed to many sorts of advertising, such as merchandise, billboards, and more.
Hurry up, applications must be submitted on or before October 13, 2017. 
>>> Click here to view more updates in automotive market around the world