The free 30-minute Fast Track Service offers a slew of services to its customers.
This is the good news for car owners who come to Hyundai Asia Resources, Inc. for its Fast Track Service. Hyundai drivers are now offered a free service for preventive maintenance in 30 minutes.
At the moment Hyundai Asia Resources has offered 18 out of its 42 dealerships but it has even planned for a total of 36 before the turn of the new year.

The top-quality equipment for the service is operated by high-tech digitization of operations and professionally-trained experts
To give the best service for the 30-minute guarantee, it will be handled with the help of top-quality equipment which is operated by high-tech digitization of operations and professionally-trained experts.
Also, appointments for the service are easier than ever with an introduction of an online portal. In case online book doesn't work at the time, customers can resort to paying a visit to the dealership or booking an appointment beforehand.
The 30-minute Fast Track Service includes engine fluid, wiper, and light checking, and brake cleaning, and oil change while also offering additional services such as replacing busted bulbs, wipers blades, and brake pads.
>>> Check out Hyundai Philippines' full vehicle lineup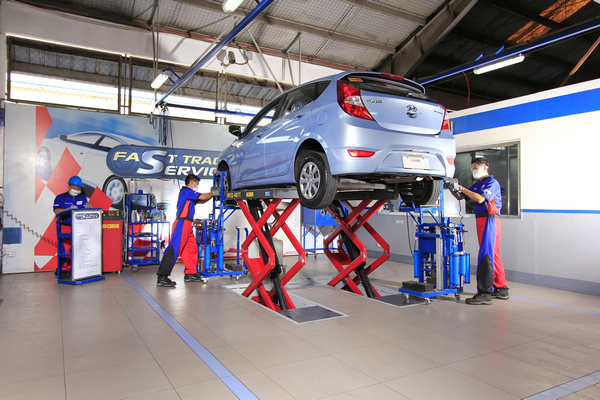 The 30-minute guarantee includes a slew of services
The early 2018 witnessed big success in After-sales division to garner 3 awards consisting of Customer Satisfaction, Passenger Car, and Commercial Vehicles in After Sales.
Hyundai Dream Centre Philippines, Hyundai's official skill training center in the Philippines, Hyundai Asia Resources promises not only to improve its team's technical skills but also create job chance for the Philippine who follow a career in the manufacturing and auto industries.
There is a myriad of hot auto news on Philkotse.com, make sure to follow us to stay updated.