Powered by artificial intelligence that can continuously learn.
Honda announced that it is currently developing a system to further improve car safety. Called the Honda Sensing Elite, it is able to provide hands-off driving for both city roads and highways.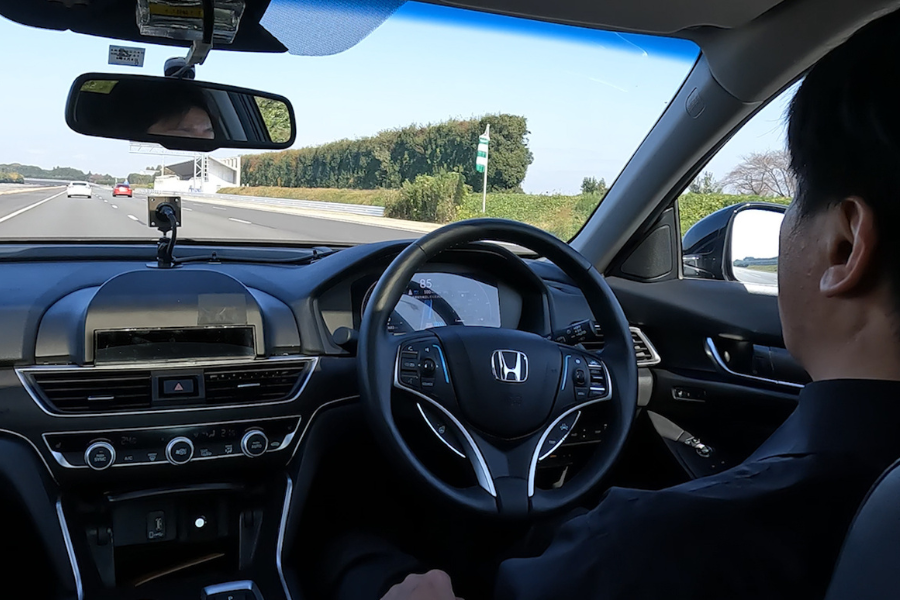 Honda engineers testing the hands-free function of the Honda Sensing Elite
The Honda Sensing Elite is a variation of the Honda Sensing driver-assistive suite, and it allows for hands-free highway merging and cruising, road junction navigation, as well as automatic parking for home garages. It can even handle hands-free driving while in a traffic jam on arterial roads, according to Honda. 
With regards to how this will be achieved, the Honda Sensing Elite will be utilizing Honda's in-house developed artificial intelligence (AI). This AI is able to learn how to handle driving situations like a human thanks to machine learning. In a nutshell, this system can grow as it accumulates experiences on the road.  
Honda is confident that once this tech is released, it will provide a seamless and safe ride for its customers. It will also improve peace of mind on any road. But while this sounds exciting, Honda is yet to provide a specific date for its launch.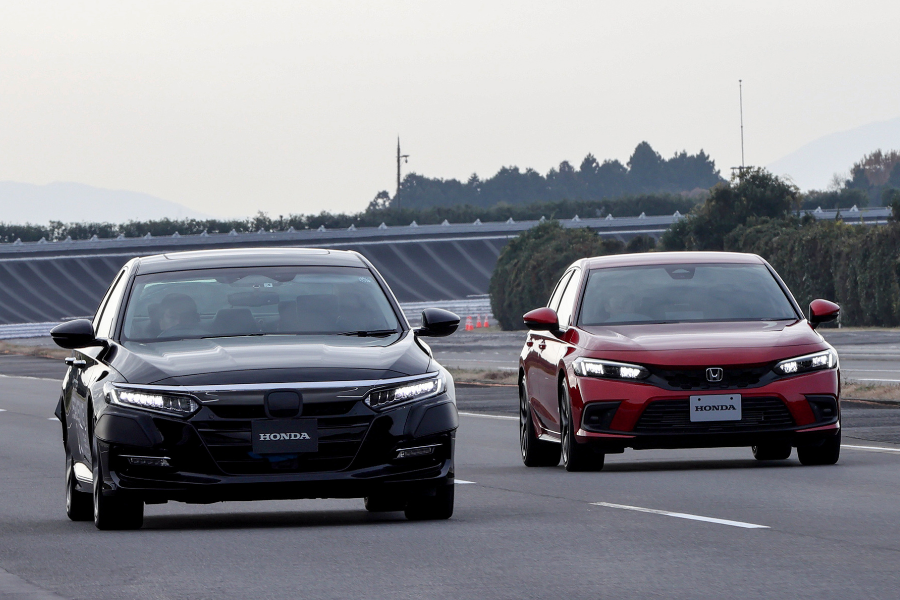 The Honda Sensing Elite being tested with Honda vehicles
On top of announcing the updates about the Honda Sensing Elite, the Japanese marque also reported that the Chinese market will be getting the next-generation Honda Sensing 360 by 2024. This in turn, promises to feature advanced technologies that can avoid accidents by recognizing human error. It can also monitor and react to "abnormal conditions occurring to the driver and the vehicle's surroundings." 
The US market will also be getting an improved version of the Honda Sensing 360 by 2030. It will be present on all new US-spec Honda models, as well as all new Acura models by that time frame.  
Do note that the continuous improvement of Honda Sensing and the development of the Honda Sensing Elite is a part of Honda's mission to help reduce road accidents by half in 2030, and in the total elimination of driving accidents and fatalities involving their products by 2050.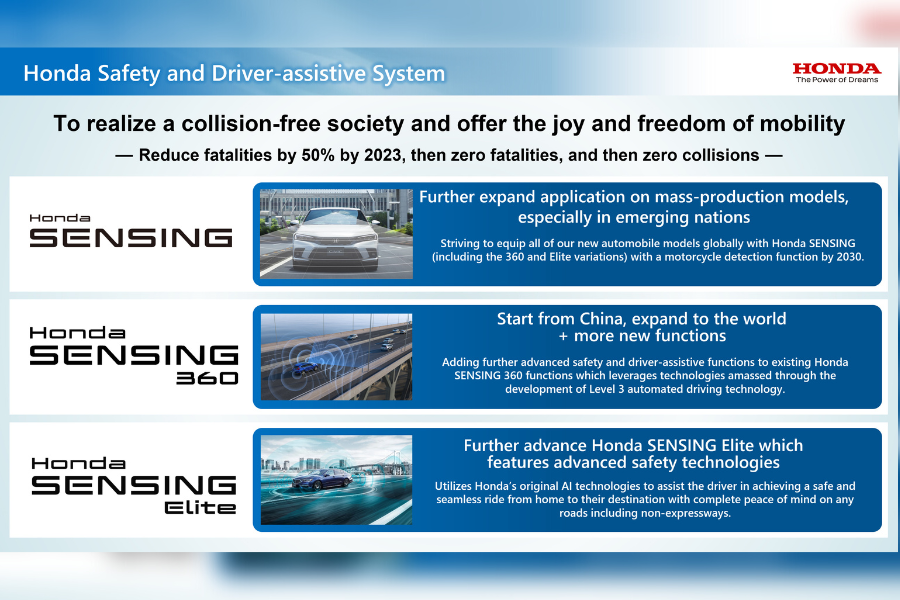 The differences between Honda Sensing, Honda Sensing 360, and Honda Sensing Elite
Aiding Honda on this mission is AI tech, known in the brand's ecosystem as the Intelligent Driver-Assistive Technology (IDAT). There's also the Honda Sensing 360, and the up and coming "Safe and Sound Network". As a side note, the brand is also looking for a way to incorporate the Honda Sensing 360 on motorcycles.
For more car news and automotive industry updates, keep it here on Philkotse. 

Know more about Honda

Honda Cars Philippines, Inc. (HCPI) has a total of 10 passenger cars with no commercial vehicle offerings for the local market.
Starting at Php 658,000 the most affordable Honda model in the Philippines is the Honda Brio, while the CR-V is the most expensive model at Php 2,290,000. The current lineup consists of four body types including crossover/SUV, sedan, hatchback, and MPV. Crossover/SUV includes Honda CR-V and Honda HR-V. As for the sedan models, HCPI offers the Honda City and Honda Civic. Moving to hatchbacks, there's the Honda Brio and Honda City Hatchback. Last but not the least is the Honda BR-V is classed as an MPV.
At Philkotse.com, we provide you with the most up-to-date Honda Cars Philippines price list, along with promotions from all dealers, the best monthly installment program, prepaid, and cash discount on the Philippine market.
For more information about the Honda Cars Philippines price list 2023, we listed down the details below.

Cesar G.B. Miguel
Author