The mighty mini chalked up more than 3,200 units sold.
By now, carmakers having to contend with significantly lower sales in the last 12 months no longer comes as a surprise. Their target markets have had to realign spending towards more essential needs, especially in the wake of events such as the Taal volcano eruption and the COVID-19 pandemic.
Philkotse 2020 Honda Brio In the Metal
It was an especially challenging year for Honda Cars Philippines (HCPI) which, despite commemorating 30 years of doing business in the country, also had to make the difficult decision of shutting down its vehicle assembly operations in February 2020.
Whereas its 2019 figures showed sales of 20,338 units, 2020 saw a 42-percent drop in the company's bottom line, with only 11,711 vehicles rolling off dealer showrooms.
The silver lining is that Honda still had something to offer for budget-conscious customers, in the form of the Brio city car. It became an opportunity for the brand, as circumstances compelled car buyers to shift their priorities towards small and economical vehicles.
>>> Related: 2021 Honda Brio: Expectations and what we know so far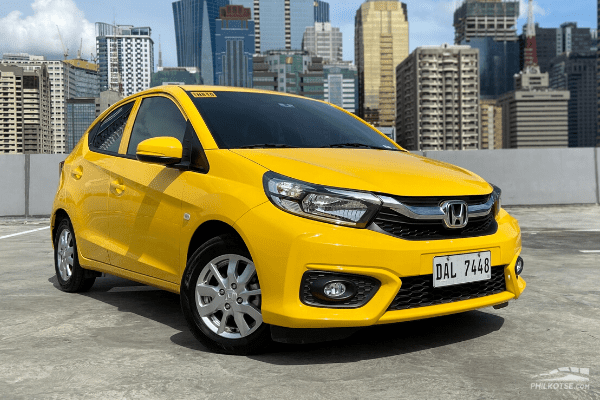 The Brio emerged as Honda's sales leader in the Philippines for 2020
As automotive website Visor reports, the Brio landed on top of Honda's 2020 sales heap with over 3,200 units handed over to owners. The breakdown of the figures chalked up by HCPI's lineup is as follows:
| Model | Sales figures |
| --- | --- |
|  Brio |  3,260 |
|  City |  3,094 |
|  BR-V |  2,041 |
|  Civic |  1,188 |
|  CR-V |  931 |
|  HR-V |  452 |
|  Jazz |  375 |
|  Mobilio |  169 |
|  Odyssey |  74 |
|  Brio Amaze |  65 |
|  Accord |  38 |
| Civic Type R | 34 |
​​Note that the Honda Brio outshone everything else in HCPI's roster, despite the arrival of the all-new City and the refreshed CR-V in the last quarter of 2020. Performance-oriented models such as the Civic Type R also had to take a back seat.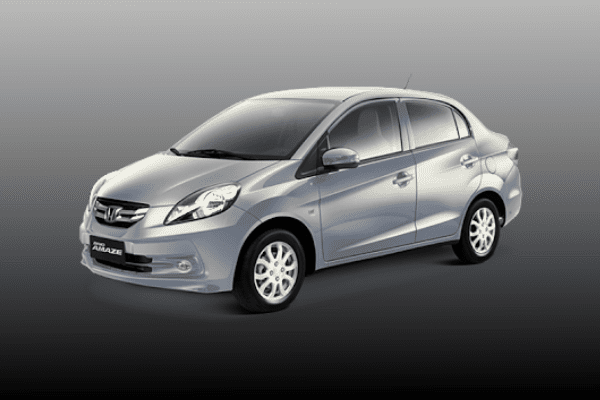 The erstwhile Brio Amaze ranked a far tenth place in sales
Even Honda's seven-seater models such as the Honda Mobilio, the BR-V, and the Odyssey were relegated to the background. It's an interesting bit of information to note, at a time when interior space has become something of a necessity to make social distancing easier to observe, especially among occupants living in the same household.
Hopefully, the new year will be a better one especially for HCPI, and the local auto industry in general.
More updates on your favorite brands come your way at Philkotse.com.
Know more about Honda Brio 2021

<p>The Honda Brio is Honda Cars Philippines, Inc. (HCPI)&#39;s entry to the local hatchback segment alongside the newly-introduced <a href="https://philkotse.com/honda-city-hatchback-price-philippines" title="Honda City Hatchback Philkotse Car Guide">Honda City hatchback</a>. It is considered to be the small hatchback option, while the new City hatchback is on the more premium option of the brand. In consideration of its price points, the small hatchback is regarded as the entry-level vehicle of the Japanese carmaker.</p> <p>In Thailand, Honda first introduced the Brio in 2011 in response to a government-funded eco-car program. While in India, the small hatchback was produced by Honda&#39;s subsidiary company known as Honda Cars India Ltd (HCIL). The manufacturing process took place in its facilities in Greater Noida. Most of the parts used to make the model were brough from Indian suppliers.</p> <p>And in 2014, HCPI debuted the Honda Brio in the local market which provided Filipino car buyers with an affordable and sporty-looking hatchback. The PH-spec model is currently on its second-generation version and consists of the base S variant, mid-spec V variant, and top-of-the-line RS variant.</p>

Joseph Paolo Estabillo
Author