It's come a long way from being associated with textiles.
Toyota might be top of mind for those in the market right now for a new vehicle, but the carmaker's roots don't even involve automobiles at all. Inventor Sakichi Toyoda started the company in 1926 on the success of his automated power loom, among other textile-weaving machinery. 
Toyota's current corporate emblem
Before his death, Sakichi encouraged his son Kiichiro to have the company shift to cars as its core business, with a small automobile manufacturing division in 1933. Its A1 passenger car and G1 truck were produced two years later, and early vehicles were marketed under the founder's surname.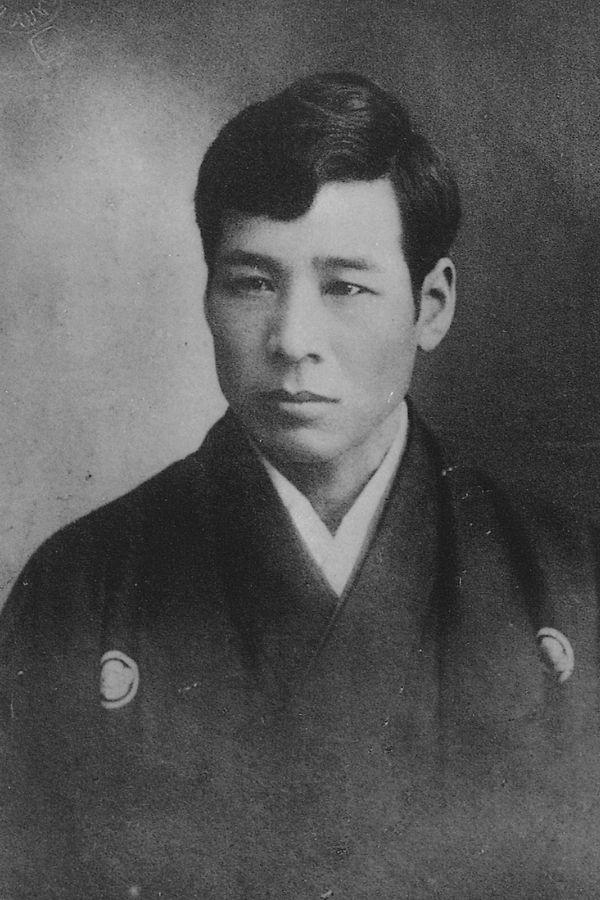 Sakichi Toyoda built a business empire on textile machinery
Today, Toyota stands as the world's largest automobile manufacturer, with varying stakes in several Japanese carmakers. Customers have come to regard the stylized T logo comprising three ellipses as a symbol for automotive reliability, propelling the company's formidable sales figures across its key markets. 
Origins
Moving away from the original diamond-shaped emblem with 'Toyoda' wordmark, the company held a public competition in 1936 to come up with a new corporate identity. Out of 27,000 submissions, the winning entry portrayed the three katakana characters for the name 'Toyoda' within a circle.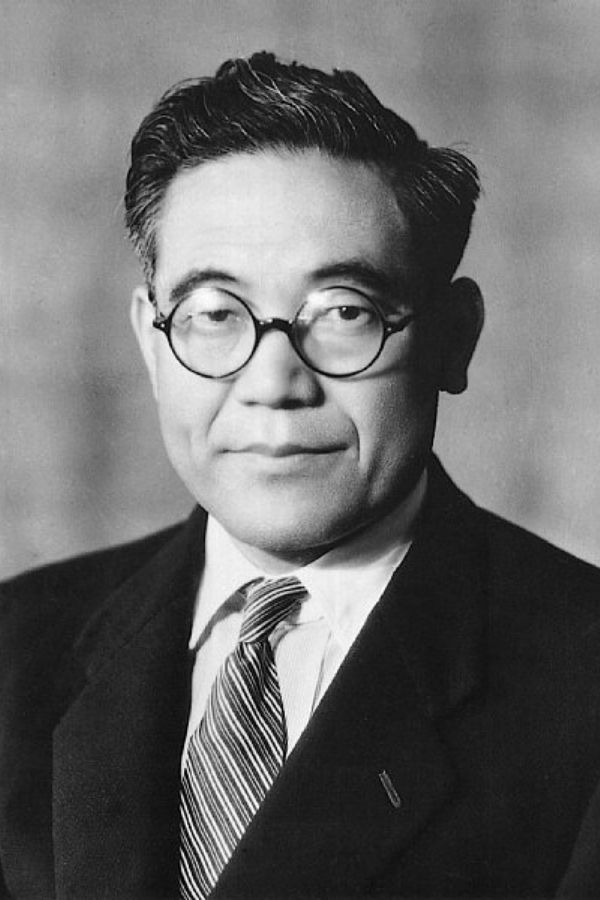 Kiichiro Toyoda expanded the loom business against his father's wishes, but soon shifted to cars
Kiichiro's brother-in-law Risaburo, who would become the carmaker's first president, preferred the alternate 'Toyota' spelling as it only took eight brush strokes to write, a number widely considered as lucky in Japan. The change would also enable the company to abandon its association with old-fashioned farming, as Toyoda literally translates into "fertile rice paddies," and focus on industrialization. 
The logo and 'Toyota' wordmark would be alternately used to brand the company's vehicles for the next 50 years, but varying usage in different markets led to inconsistencies in Toyota's global marketing campaigns. In commemoration of its 50th year, Toyota released a new worldwide logo in 1989 which was more universal in nature. 
Elements
The current Toyota logo is a combination of three different ellipses, each drawn in different thicknesses that mirrors the brush art in Japanese culture. Two of these ovals intersecting perpendicularly, much like a Venn diagram, forming the first letter of the company name.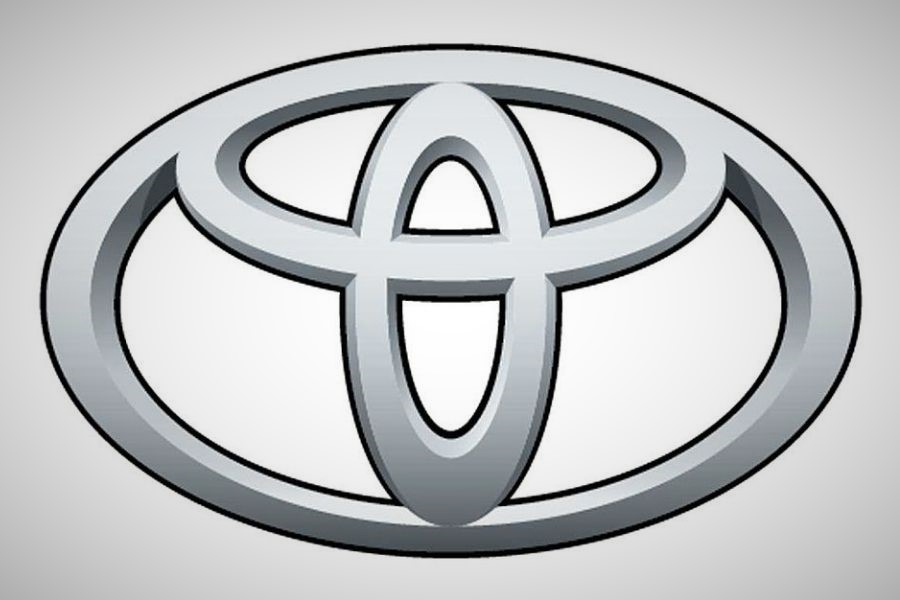 The Toyota emblem carries so much symbolism between its three ellipses
It's also said to represent a steering wheel, symbolizing cars as Toyota's main product. Moreover, the ellipses also denote the hearts of both the company and the customer, overlapping to show a relationship based on trust and mutual benefit.
The largest ellipse is said to portray the world as embracing Toyota cars. Meanwhile, the space between the ovals refer to the values that the company wants to share with its customers, such as quality, value, innovation, and integrity.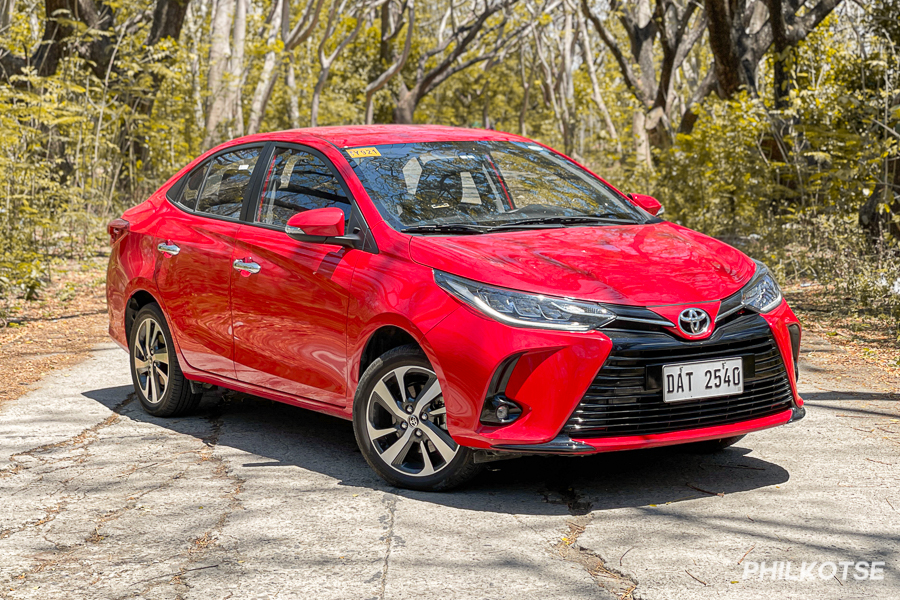 Customers have high expectations when they see the Toyota logo
Toyota designed the new logo to be horizontally symmetrical and consistent even when viewed inversely, such as through a rear-view mirror. It premiered the new logo on the Celsior luxury sedan in October 1989, with other models soon following suit. Throughout its entire lineup of sedans, hatchbacks, SUVs, and pickups, the Toyota logo proudly reminds customers of what to expect on the company's models.       
See more stories behind your favorite automotive symbols at Philkotse.com. 
Know more about Toyota

<p>Toyota leads the local automobile industry, distributed by Toyota Motor Philippines. It has a staggering total of 73 dealerships all over the country. It has 27 dealerships in Luzon, 15 in the Visayas, 11 in Mindanao, and 20 in Metro Manila, including Lexus Manila, Inc. for its service centers and sales distribution. TMP has the most extensive car lineup in the country, with its current range consisting of 20 vehicles in total. See the latest price list of Toyota vehicles in the Philippines here.</p>

Joseph Paolo Estabillo
Author