At launch, it's going to be the country's first EV light commercial truck. 
Foton Motor Philippines' Big Show 2023 event is coming this February. During the said event, the brand also announced that it will be launching the all-new Foton Tornado 3.6 electric vehicle (EV) light commercial truck.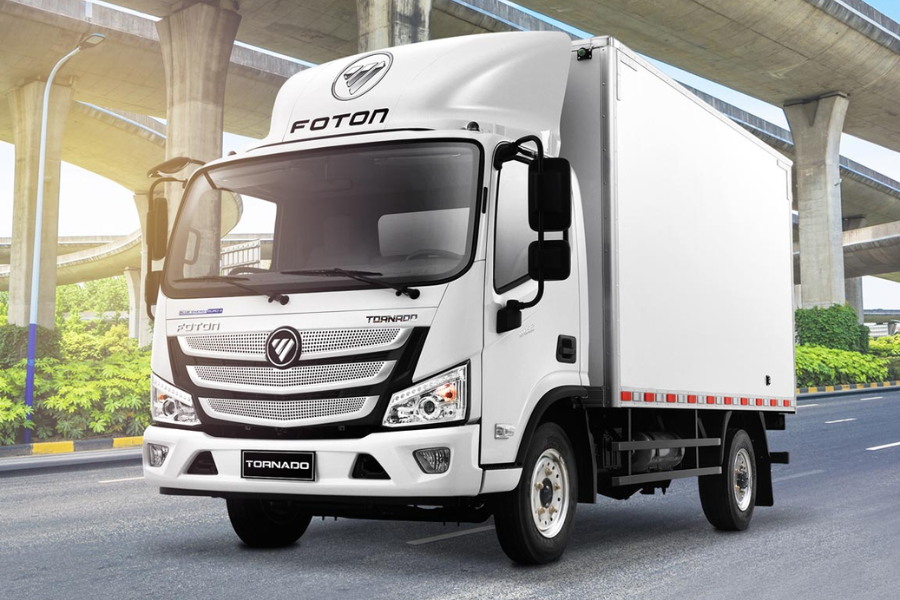 Any guesses as to how the Tornado EV will look like? Regular Tornado here for reference.
This is a big launch for Foton PH, as the upcoming Tornado EV is the first-ever, fully electric light-duty truck in the Philippine market.  
Not much is known about this light-duty EV truck for now but do note that the brand has partnered up with a European company to produce and develop electric-powered commercial vehicles. Plus, Foton was even granted the European Whole Vehicle Type Approval certificate (WVTA) last year.  
So if we had to guess, this upcoming version of the Foton Tornado might bear a relation to the said initiative in Europe. Then again, EV light commercial vehicles are already proliferating in China, presumably as a response to the fluctuation of oil prices in the global market. 
Foton Philippines General Manager Levy Santos did share that it is their aim to help shift Filipino businesses to having a zero-cost strategy on gas, to become more climate-conscious, etc. And one way to do just that is by introducing an environmentally friendlier logistics solution like the upcoming Tornado EV.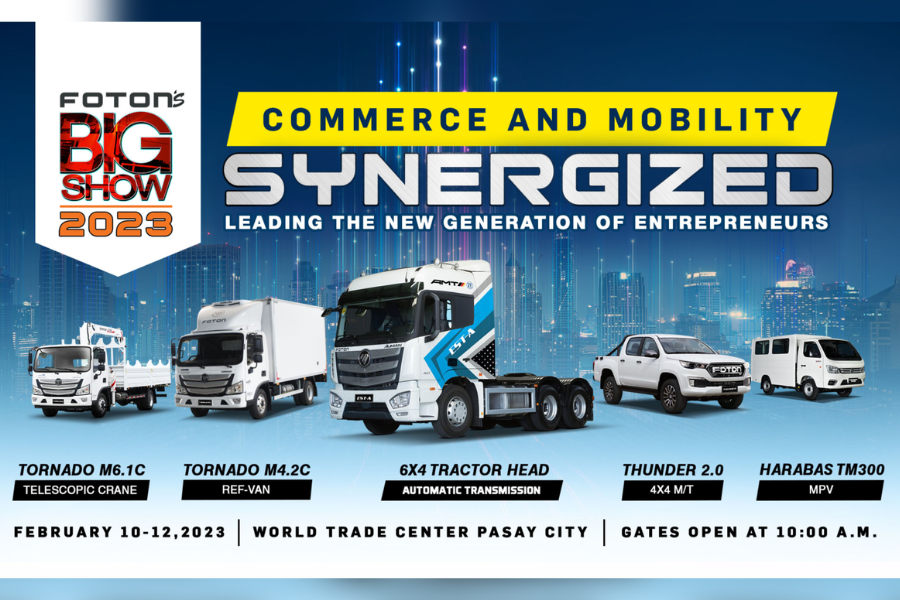 Don't miss the upcoming Foton PH Big Show 2023 event coming this February
But for more concrete information on this, one could visit the actual event to see the EV truck's launch itself. It will take place at the World Trade Center in Pasay City from February 10 to 12. The event grounds will then accept visitors starting at 10:00 a.m. on the said dates.  
Do note also that besides the Foton Tornado EV, the brand is also launching the 16-seater Traveller 2.0, as well as the Harabas 1.9 Miller. Plenty of exclusive offers, deals, and other promos are available from the said event as well.  
Are you looking forward to seeing the Foton Tornado 3.6 EV in the metal? Are you excited to see for yourself how it drives and performs in the local setting? 
For more car news and automotive industry updates, keep it here on Philkotse. 

Know more about Foton Tornado 2023

The Foton Tornado Philippines 2023 is a series of light commercial vehicles that aims to assist Filipinos with their businesses. It is available in various body configurations including F-Van, Refrigerated Van, MPV, Dropside, Fuel Tanker, among others. As for pricing, the light commercial vehicle (LCV) is offered with a starting price of Php 755,000 for the 2E E3 Dropside and goes up to Php 1,690,000 for the 4.5C Telescopic Crane. Under the hood, two engine options are made available. One is the 2.8-liter Cummins ISF turbodiesel engine, while the other is a larger 3.8-liter Cummins ISF turbodiesel mill. Either a 5-speed manual or 6-speed manual transmission is connected to the engine.
In terms of dimensions, the Tornado has various body configurations. But the largest, which is the Tornado M5.2 F-Van, is 6,955 mm long, 2,270 mm wide, and 2,340 mm long, with a wheelbase and ground clearance rated at 3,800 mm and 234 mm, respectively. In the local market, this Chinese LCV goes up against the likes of the Isuzu N-Series and Hyundai HD36L,

Cesar G.B. Miguel
Author