The government of Manila City says otherwise. 
The Department of the Interior and Local Government (DILG) has recently released a memorandum circular stating that only the Land Transportation Office (LTO) and its deputized agents are authorized to confiscate driver's licenses.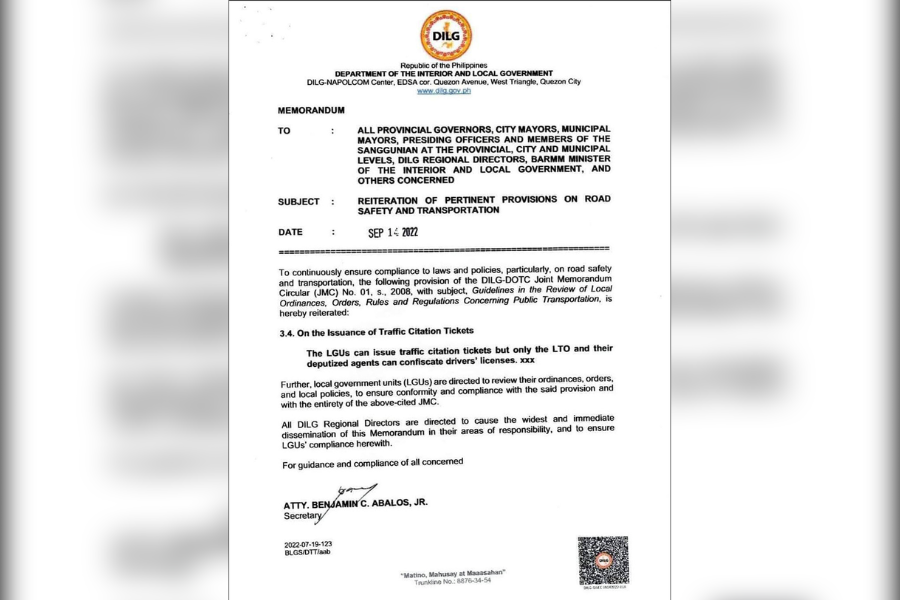 The DILG memorandum ordering compliance to Joint Memorandum Circular (JMC) No. 01, series 2008
The said memorandum was addressed to all provincial governors, city mayors, municipal mayors, and DILG regional directors, among other officials. It mandates local government units to "review their ordinances, orders, and local policies" to comply and conform with DILG-DOTC Joint Memorandum Circular (JMC) No. 01, series 2008 
That JMC states that the issuance of traffic citation tickets can be issued by the traffic arms of local government units (LGUs) concerned. Meanwhile, confiscation of driver's licenses is the sole prerogative of the LTO, as well as personnel that the said agency has accredited.  
The new memorandum is essentially asking LGUs to make sure that their own ordinances align and conform with JMC No. 1, series 2008.  
However, the City of Manila begs to disagree. According to Manila City Mayor Honey Lacuna, their own enforcers can still confiscate the driver's licenses of traffic violators. 

The mayor explains that this is in accordance with Ordinance No. 8092 of the Manila Traffic Code, which says that a "deputized traffic enforcement officer shall confiscate the driver's license and the issued receipt shall serve as a temporary driver's license for five (5) days from date of issuance."  
Manila City Hall spokesperson Atty. Princess Abante adds that LGUs can continue to follow their own ordinances as per Republic Act No. 7160, or the LGU Code.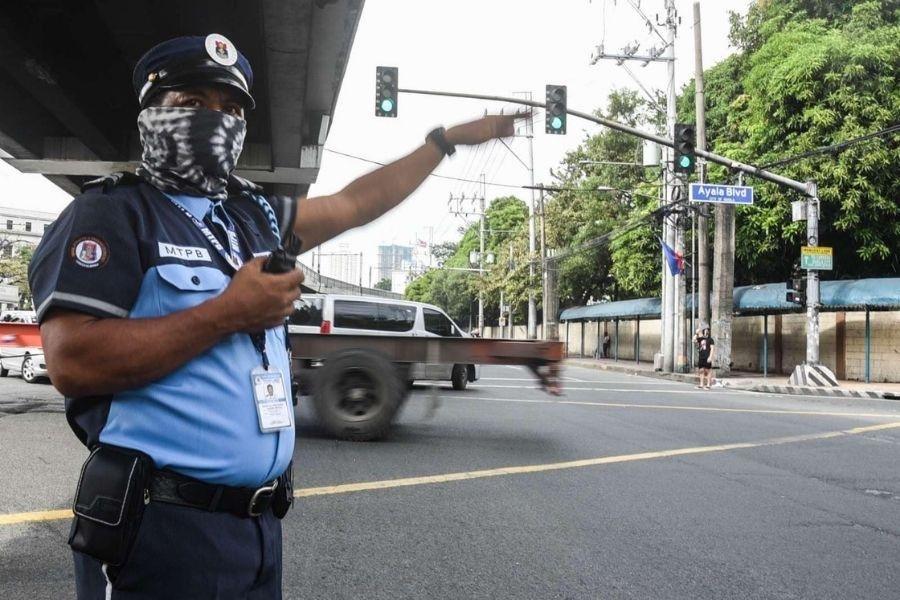 For now, it looks like the MPTB will still confiscate driver's licenses
So who's in the right in this case? To answer that, we refer to Republic Act No. 4136 or the Land Transportation and Traffic Code, where Section 29 states the following: 
"Law enforcement and peace officers of other agencies duly deputized by the Director shall, in apprehending a driver for any violation of this Act or any regulations issued pursuant thereto, or of local traffic rules and regulations not contrary to any provisions of this Act, confiscate the license of the driver concerned and issue a receipt prescribed and issued by the Bureau…" 
The key takeaway from that passage is the word "deputized." The question of whether authorities can take your license or not (in Manila) thus boils down to the question of whether an apprehending traffic enforcer employed by the City of Manila is deputized by the LTO or not. But as for the actual resolution of this matter, let us wait for further developments from the DILG, as well as from the City of Manila. 
Stay on top of the latest traffic news, and automotive industry updates here on the Philippine's largest car portal.  


Cesar G.B. Miguel
Author
Recent posts