The design sketch shows a far sharper-looking Nissan Altima 2018.
The next-gen Nissan Altima 2018 is said to make its debut at this year's New York International Auto Show taking place from the 30th of March to the 9th of April 9 at the Jacob K Javits Convention Center.
According to the released sketch, the 6th-gen Altima does not have too much resemblance to its outgoing model or any D-segment rivals. Instead, it owns a more dynamic and bolder appearance with some styling cues borrowed from the V-Motion 2.0 Concept introduced last year in Detroit.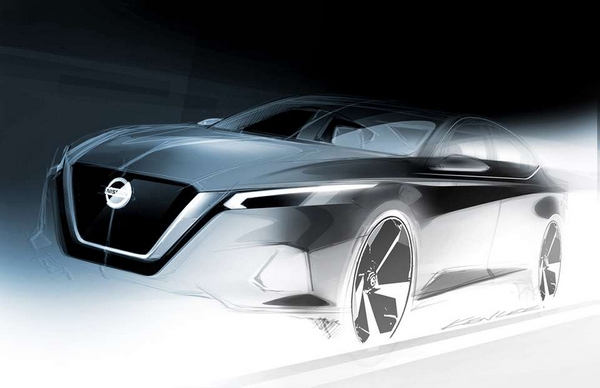 The design sketch shows a bolder-looking Nissan Altima
In particular, the Nissan sedan receives a significant redesign with the distinguished V-Motion grille and the sweeping head lamps on the front fascia. Also borrowed from the said concept are an outstanding beltline running through the car's body as well as a floating roofline though this feature might be toned down for the production model.
>>> Click to catch up with latest & coolest car concepts worldwide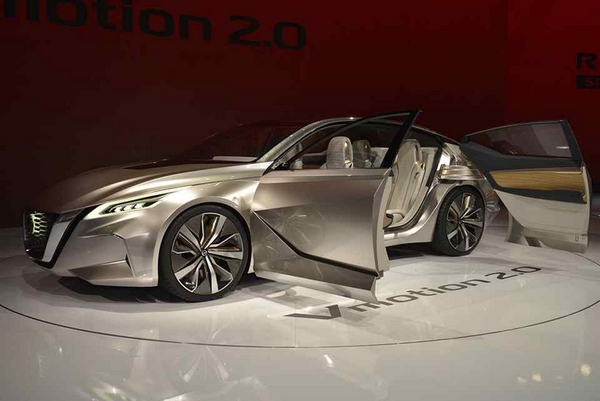 The Nissan's V-Motion 2.0 Concept was introduced last year in Detroit
No rear shots unveiled yet it is very likely that this is as well similar to the concept version, which means a set of LED tail lamps in boomerang shape could be equipped for the all-new Nissan Altima 2018.
In terms of engine options, the new Altima might be offered with downsized turbo powertrains or improved version of the 3.5L and 2.5L motors. The brand's Xtronic CVT is also expected to be found in the next-gen Altima.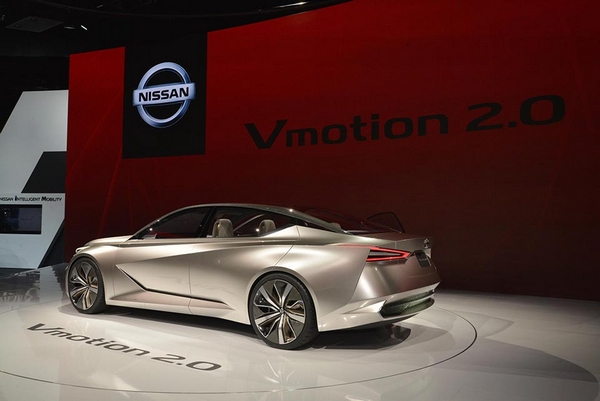 Some styling cues of the all-new Altima can be found on the V-Motion concept
In the Philippines, the Nissan Altima for sale has witnessed a significant increase of P113,000 due to the new excise tax. In detail, while the 2017 SRP was P1,745,000, the 2018 SRP is now P1,858,000.

Recent posts