This is on top of the beverage giant's existing service fleet.
In order to expand its reach and maintain its leadership in consumer drinks, Coca-Cola Beverages Philippines, Inc. (CCBPI) is getting new vehicles for its sales personnel – and it's tapping the country's top carmaker to do so.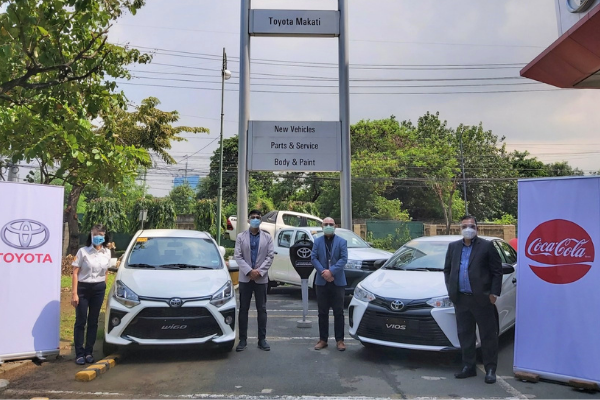 Coca-Cola Philippines refreshes its existing service fleet with new Toyota vehicles
The company has procured over 200 units from Toyota Motor Philippines, Corp. (TMP) via Toyota Fleet Solutions for field use, consisting of the Wigo hatchback, Hilux pickup, and the best-selling Toyota Vios sedan. All vehicles are equipped with Euro IV-compliant engines, ensuring cleaner emissions.
CCBPI's acquisition of the vehicles is on top of its already extensive fleet currently in service and is part of the company's Tools of Trade refresh initiative, under which older vehicles are decommissioned and replaced with new ones. Coca-Cola entered into a full operating lease agreement with leasing firm Orix Rental Corporation (ORC), which will handle periodic maintenance services, insurance, and overall management of the vehicles.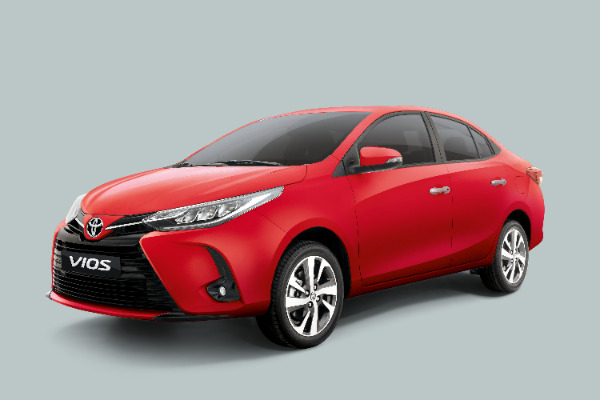 Toyota's best-selling Vios sedan is part of the more than 200 vehicles acquired for field duty
The assigned vehicles will help CCBPI's sales associates in the field as they continue to serve micro, small, and medium enterprises (MSMEs) across the country. Establishments such as neighborhood stores and small eateries rely on Coca-Cola products to keep business afloat amid COVID-19.  
In the ceremonial turnover held at Toyota Makati Inc. (TMI) showroom, CCBPI Procurement Director Ronald Tamayo expressed optimism that Coca-Cola's field sales team will be able to achieve their business objectives while assisting entrepreneurs and serving the local market.
>>> Related: Toyota wants to detect heart problems while driving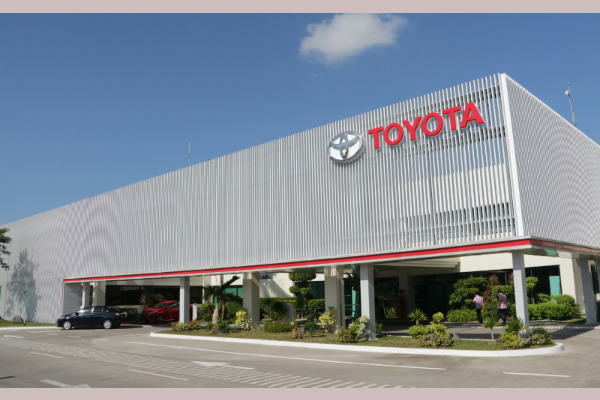 The carmaker wants to help put the economy back on track
"We serve almost 100 sari-sari stores and over 5,000 business partners – therefore having reliable, safe, and efficient vehicles for our sales force is very important in our business operations," he said, emphasizing the benefits of the refreshed service fleet. "Having Toyota as our fleet management partner means that we can fulfill our responsibility to our people, who in turn can fulfill their service to our valued stakeholders."
"We, at Toyota, are glad to be helping the country move forward by providing mobility to people and industries, especially now when transportation remains to be a challenge for many," said TMP First Vice President for New Mobility Business Division Ma. Cristina Fe Arevalo. "With Toyota's commitment to delivering quality, durability, reliability, and safety, we're confident our vehicles will further empower CCBPI to deliver products, services, and opportunities to countless families and communities."
We quench your thirst for automotive industry updates at Philkotse.com.
Know more about Toyota

Toyota leads the local automobile industry, distributed by Toyota Motor Philippines. It has a staggering total of 73 dealerships all over the country. It has 27 dealerships in Luzon, 15 in the Visayas, 11 in Mindanao, and 20 in Metro Manila, including Lexus Manila, Inc. for its service centers and sales distribution. TMP has the most extensive car lineup in the country, with its current range consisting of 20 vehicles in total. See the latest price list of Toyota vehicles in the Philippines here.

Joseph Paolo Estabillo
Author