The rates are slightly lower than the ones proposed in August.
Motorists passing through the CAVITEX C5 Link are advised that fees will now be collected in exchange for use of the 1.6-km extension thoroughfare, effective 12:01 a.m. Sunday, November 27.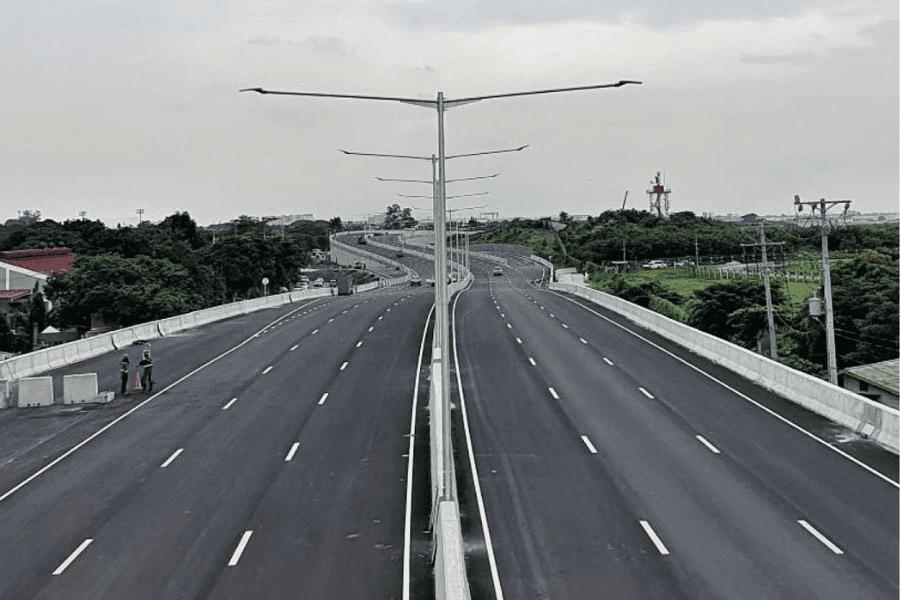 Motorists have been using the CAVITEX C5 Link free of charge since its opening 
In a post on its Facebook page, tollway operator Metro Pacific Tollways Corporation South (MPTC South) announced that the following provisional toll fees will apply: 
Php 35.00 for Class 1 vehicles 
Php 69.00 for Class 2 vehicles
Php 104 for Class 3 vehicles 
The imposition of toll fees is in line with the Notice to Start Collection issued by the Toll Regulatory Board (TRB) to MPTC subsidiary CAVITEX Infrastructure Corporation (CIC). 
These rates are slightly lower than the provisional fees initially proposed in August 2022, amounting to Php 37.00 for Class 1, Php 74.00 for Class 2, and Php 112 for Class 3 vehicles. The fees were originally slated to take effect in September. 
CAVITEX C5 Link currently spans Segment 1 (Taguig to Merville) and Segment 3.2 (Merville to E. Rodriguez). The latter measures 1.6 kilometers and was opened to the public in August, improving travel time for motorists headed between Merville in Parañaque and C5 Road in Taguig.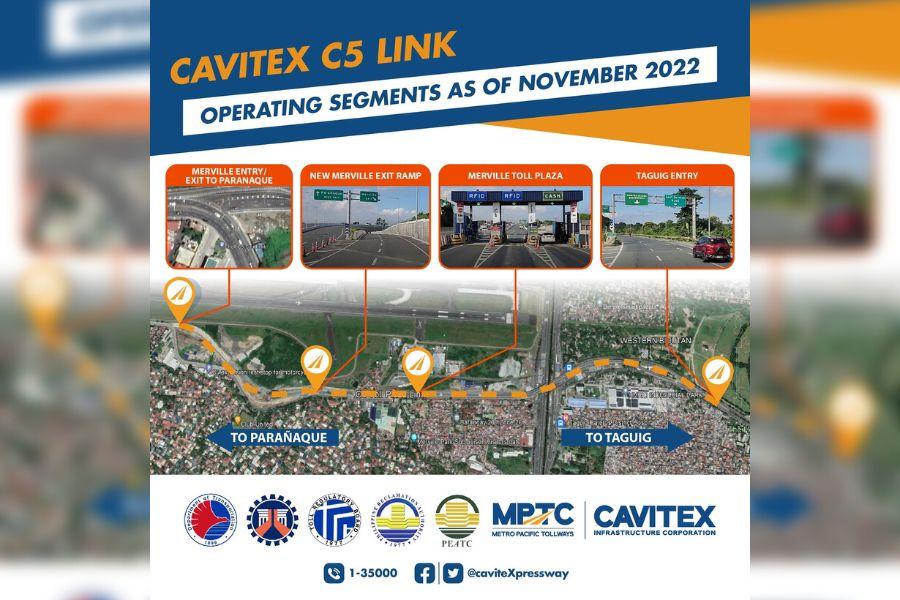 The entire CAVITEX C5 Link project is expected to be completed in 2023
Along with a new Merville Exit Ramp opened in October, new traffic schemes were also introduced on the CAVITEX C5 Link for improved traffic management.    
Once finished, the CAVITEX C5 Link will measure a total length of 7.7 kilometers, connecting to the CAVITEX tollway in 2023, a year behind its originally scheduled completion date. The project is expected to shave off some 30 to 45 minutes of travel time for motorists shuttling between CAVITEX and the cities of Makati, Taguig, and Pasay. 
Another benefit that CAVITEX C5 Link brings is in decongesting major thoroughfares such as EDSA and MIA Road. MPTC estimates that more than 50,000 motorists will be able to use the CAVITEX C5 Link when it becomes fully operational.       

We continue to bridge your knowledge gap on mobility-related issues at Philkotse.com.  


Joseph Paolo Estabillo
Author