The De La Salle University launched its new software to capture motorists' traffic violations all day. So far, 10 CCTVS have been distributed around Manila to test the software.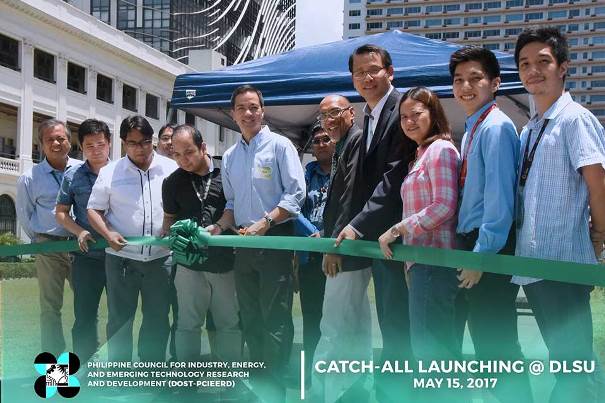 The De La Salle University (DLSU) launched its very useful software called as the Contactless Apprehension of Traffic Violators on a 24-Hour Basis and All-Vehicle Detection System (CATCH
-
ALL)
The project leader of CATCH-ALL, Dr. Elmer Dadios, said that there are two reasons for traffic congestion in the Philippines. One is due to the massive amount of vehicles, and the other is behavior-based congestion. CATCH-ALL aims to solve the latter reason, focusing on motorists' behavior.  
CALTCH-ALL is designed to detect a car's violations including number coding, as well as profile the vehicle and keep track of it.  
So far, 10 CCTVs (closed-circuit televisions) have been distributed around Manila to test CATCH-ALL. Two are located along Estrada Street beside DLSU and is accompanied by an LED board that can display the plate number of vehicles and the violation it committed.    
Manila Traffic and Parking Bureau representative Julio Galang recognizes the potential of the new software as a solution to address traffic congestion. He also commended CATCH-ALL for its enabling system that can detect violations which can be overlooked by traffic enforcers. In the long-run, both DLSU and DOST- PCIEERD hope that other cities will replicate Manila's initiative to lessen traffic congestion. Perhaps, from now, the local government aims to make Manila the model city for traffic discipline zone.
>>> 
Click here to get more information about a bill that would require owners of private vehicles to install child restraint devices for kids
CALTCH-ALL is designed to detect a car's violations including number coding, as well as profile the vehicle and keep track of it
 
In the near future, the implementation of CATCH-ALL and the corresponding sanction for the violations will be strengthened around the city of Manila. Other potential partners are the Metropolitan Manila Development Authority (MMDA) and the Land Transportation Office (LTO) in order to enforce CATCH-ALL nationwide.
 
The CATCH-ALL software application can detect the following:
Vehicle detection and tracking
Plate number recognition
Vehicle profiling
Violations
Number coding violation
Beating the red light
Swerving
>>> To find out more about a new policy that limits the daily driving hours of public utility bus to six hours per trip,
please click here
Higher fines set for traffic violations