Among the participating brands are Rolls-Royce and Mini.
Planning for a Father's Day trip can be tricky, especially with the restrictions brought by the pandemic. But the guys at the Autohub Group decided to set up a car display at the SM Megamall for dads to enjoy.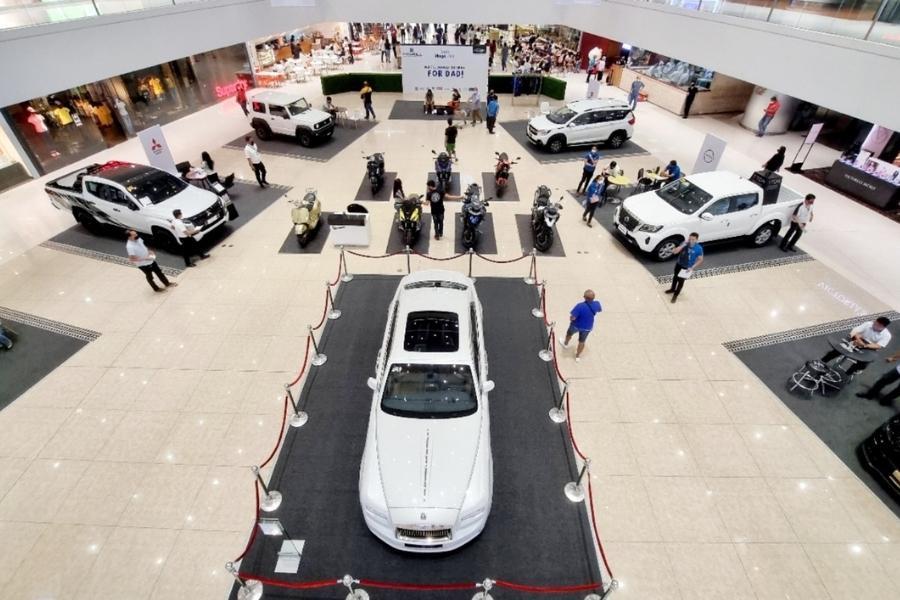 The Dad's Mega Ride display at SM Megamall
Dubbed Dad's Mega Ride, the Autohub Group, in partnership with SM Megamall, assembled its car brands to showcase their models. Included in the roster are Suzuki, Mitsubishi, Nissan, Rolls-Royce, Shelby, and Mini. They're also joined by motorcycle brands such as Triumph Motorcycles, Vespa, and Aprilia Scooters.
Present at the event were officials from the Autohub Group, including President Willy Tee Ten and VP for Corporate Communications Owee Cruz. They are also joined by SM Supermall Asst. Vice President of Operations Christian Mathay and Senior Marketing Manager Dan Neria.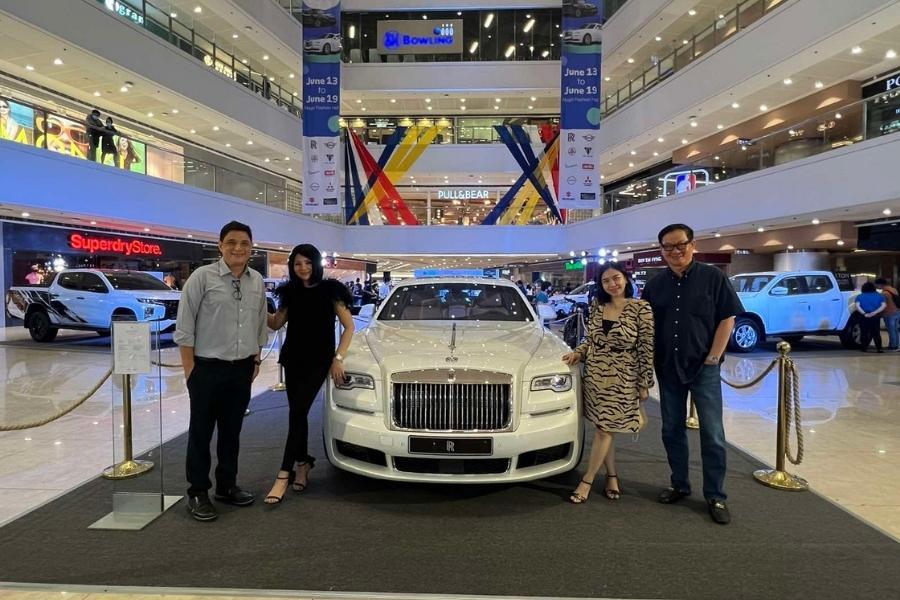 Various models are featured in the event including the Rolls-Royce Ghost
If we would assume a theme, the dealership probably aims to display muscular, aggressive, and 'gentlemanly' cars. The entry from Suzuki Philippines, Inc. (SPH) is the Jimny, a 5-seater mini off-roader SUV. It is an ideal choice for dads who love to go explore new destinations.
As for those who want to live in the fast lane, they can consider checking out the Shelby booth which has the performance-oriented edition of the famous Ford Mustang. Under the hood is a roaring V8 engine that is surely a head-turner along with its appealing racing stripes.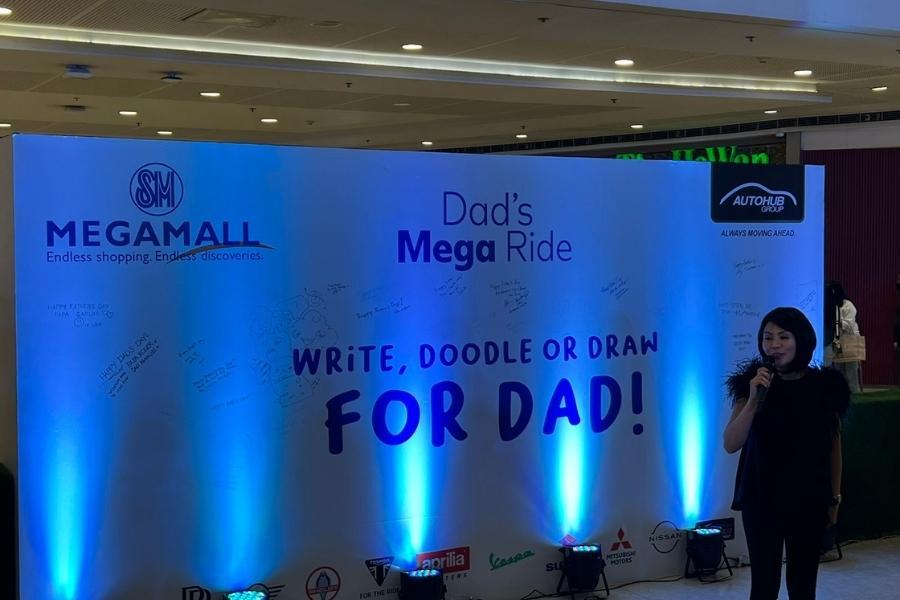 This is a great Father's Day gift if your dad's a gearhead
The Rolls-Royce Ghost and Mini Cooper John Cooper Works are also present at the Dad's Mega Ride event. These two British cars can be the go-to vehicles of dads who want to drive a premium car. Other participating car models include the Mitsubishi Strada, Nissan Navara, and Suzuki XL7.
As a gift, Autohub is offering exclusive promos at the event. With this, the dealership hopes that dads can take home their dream brand new car easier and more conveniently. To note, the Dad's Mega Ride event is running until June 19 only. It is located at the Mega Fashion Hall in SM Megamall.
Get to know more about the cars in the market at Philkotse.com.


Rex Sanchez
Author