Saying that it's feature-rich is an understatement.
The folks at Audi are once again stretching their engineering muscles when it recently revealed the all-new Skysphere two-seat roadster concept. At a glance, the Skysphere is a sharp-looking concept car, which goes about to prove that electric vehicles shouldn't be "unstylish." It is after all, inspired by the beautiful 1937 roadster made by Horch, one of the carmakers that banded together to eventually form Audi. 
The Audi skysphere concept: freedom in motion
Then again, the Skysphere concept has more than just its good looks to tickle one's automotive senses. For starters, the new Audi concept is low to the ground and comes with a very wide track. Also, the exterior itself isn't just great to look at, but it was also designed for optimum aerodynamics. These of course are hints to what this electric-powered two-seater convertible can do when unleashed on a backwoods road.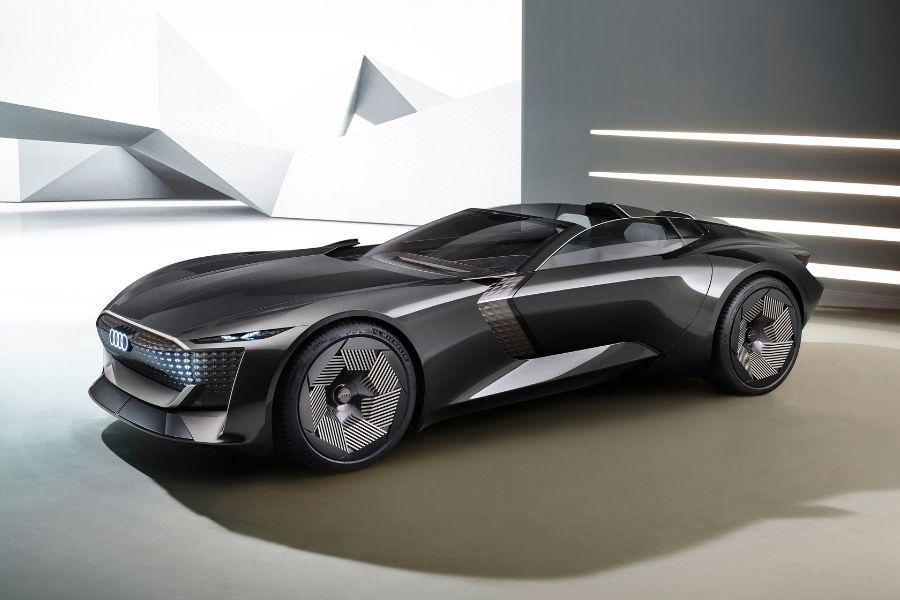 The Audi Skyshpere concept. Check out that wheel design
Furthermore, it is one of the first cars ever to come with a variable wheelbase length. Specifically, it can vary its length by as much as 254mm. So by changing drive modes, the car can transform into a short wheelbase sports car, or into a long wheelbase Grand Tourer.  
Of note, the "sport mode" with the shorter wheelbase keeps the concept car's steering wheel quick and agile. The "GT mode" with the longer wheelbase, allows for the car to take you where you want on its own via its highly advanced but still theoretical Level-4 autonomous driving technology.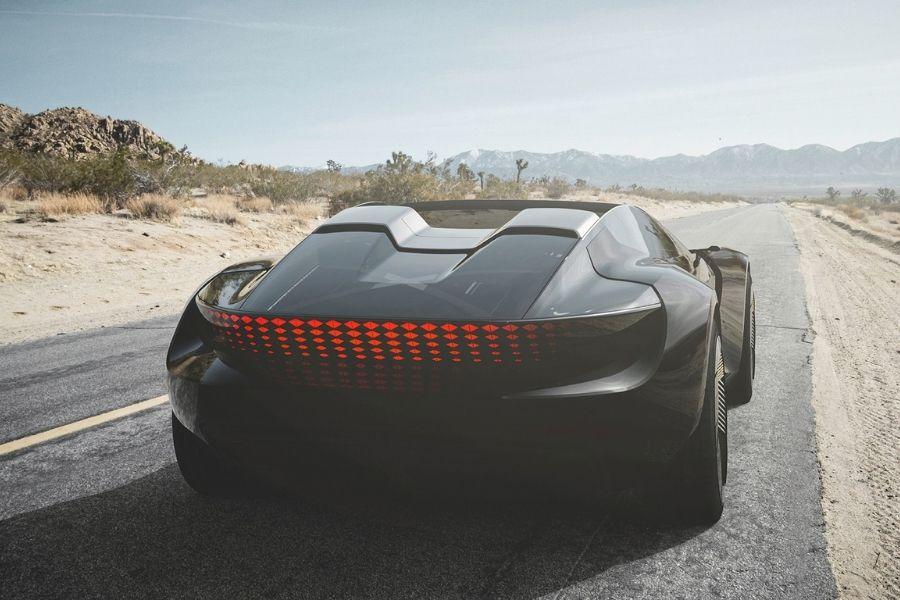 From the rear, one can see that's its got quite a width
By activating the aforementioned mode, the steering wheel and pedals are tucked in somewhere out of sight. At the same time, the car uses its array of sensors and cameras to monitor the road. 
On top of the adjustable wheelbase, the Audi Skysphere concept also comes with adaptive air suspension. This isn't your run-of-the-mill height-adjustable air suspension setup though. Instead, it can check the balance of the car and apply the right amount of travel on uneven surfaces to ensure a smooth ride. And of course, it can also be adjusted for stiffness for spirited driving.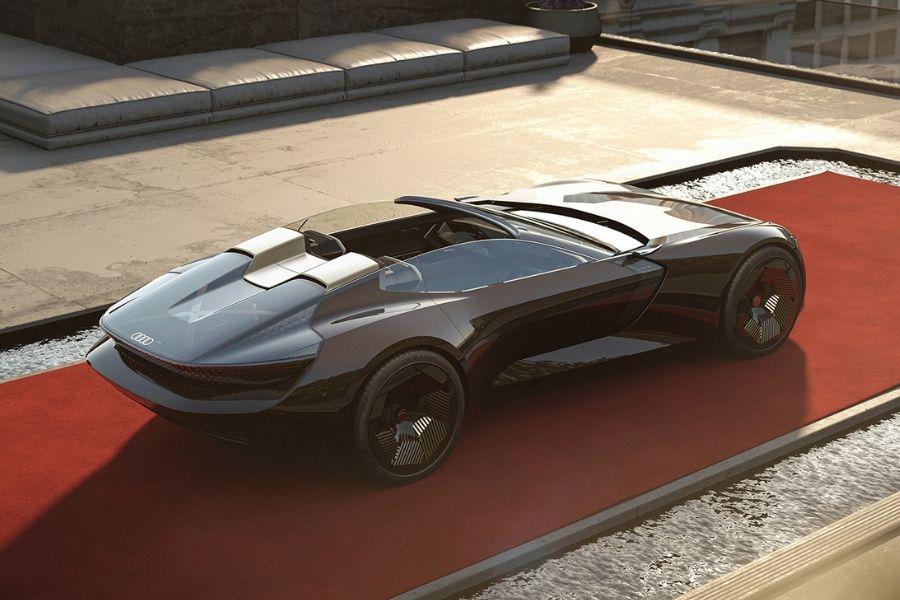 The design of its rear end was inspired by the old race cars from the 1930s and 1940s
Underpinning the car's luxurious interior, exterior, and on-board tech is an electric powertrain that's able to produce a beefy 623 horsepower and 750 Nm of torque. With all power sent to the rear, the Skysphere can accelerate from 0-100 km/h in just four seconds. Moreover, it also provides a range of around 500 kilometers.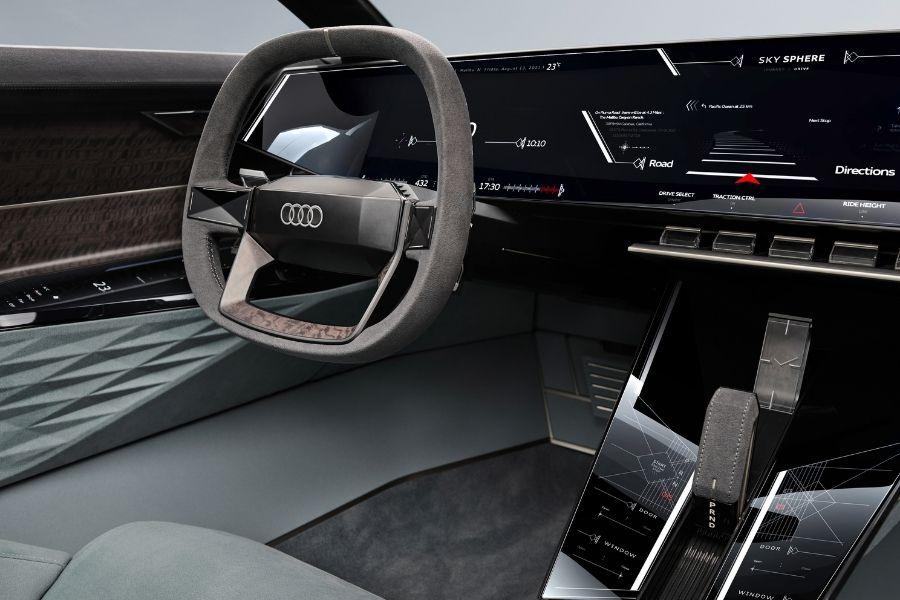 Locks high-tech, and phyiscal buttons are almost non-existent
Do you like Audi's vision for the future? For sure, many would like the idea of a variable wheelbase car as it essentially means owning two cars in one. Then again, will people like the idea of tucking away the pedals and steering wheel when activating its self-driving mode?  
For the latest car news, keep it here on Philkotse.com. 

Know more about Audi

If you're looking for a more convenient way to browse Audi automobiles, go online and visit Philkotse.com. The user-friendly site provides a wide selection of new and used Audi models. In addition, you can enjoy exciting promos and deals. Plus, know the latest news, price list, reviews, and information about your other favorite car brands.

Cesar G.B. Miguel
Author