The new AMR23 features the special anniversary logo.
It has been 110 years since Aston Martin was founded in London, United Kingdom. To celebrate the milestone, the British luxury automaker will run a special anniversary logo on its Formula One (F1) cars this upcoming 2023 season.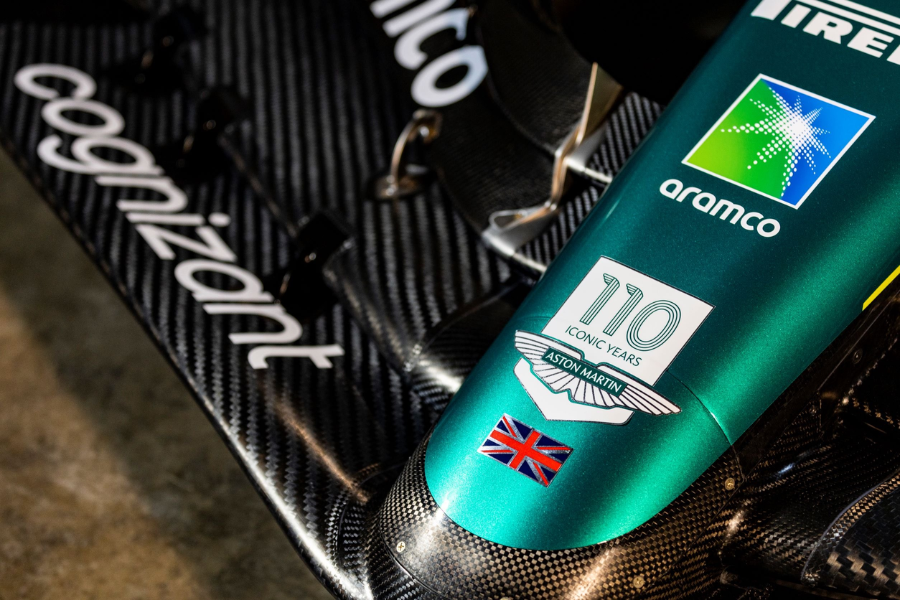 The special anniversary logo
Embedded on the nose of the new AMR23, the special anniversary logo comes with the "110 Iconic Years" lettering, along with the brand's renowned wings marque. It was redesigned last year as part of a "bold new creative identity to match the brand's future direction."
Driving the Aston Martin Aramco Cognizant F1 cars are three-time podium finisher Lance Stroll and two-time World Driver's Champion Fernando Alonso. Team boss Lawrence Stroll is excited about the upcoming season as the brand will enter the season celebrating its 110-year-long run.
This season will also see the first phase of construction completed on the Aston Martin F1 Team's new 37,000 sqm. F1 campus at Silverstone. Set for completion at the end of 2024, the campus will develop Aston Martin's F1 cars and their road-going models.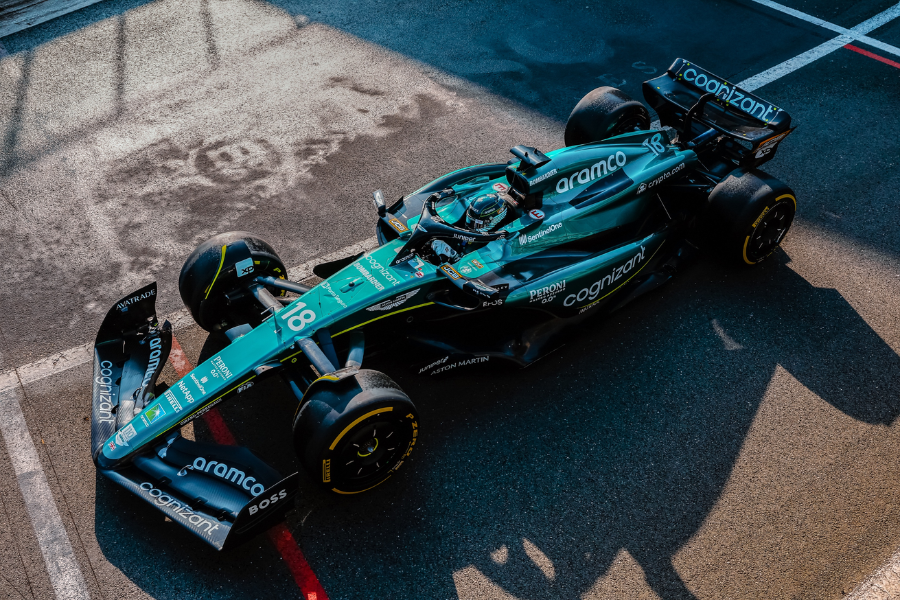 Aston Martin AMR23
Currently, the active Aston Martin models include the DBX, Vantage, DBS, and DB11. Note also that the brand's DBX707, which is deemed the most powerful SUV in the world, recently made its Philippine debut. The automaker is likewise offering limited-production supercars such as the Valkyrie and Valhalla.
Research indicates more than 89 percent of Aston Martin customers globally are now interested in the F1 thanks to the sport's growing popularity worldwide. That said, more people will undoubtedly join in celebrating Aston Martin's 110th Anniversary, especially at this year's British Grand Prix. This is because the said F1 event will be the focal point in the brand's year-long anniversary celebrations.
"110 years on from Aston Martin's foundations on track, 2023 promises to be one of the most exciting years in our rich history, both on the track for the Aston Martin Aramco Cognizant Formula One Team and on the road with Aston Martin's ever-expanding lineup of stunning high-performance models," added Lawrence Stroll.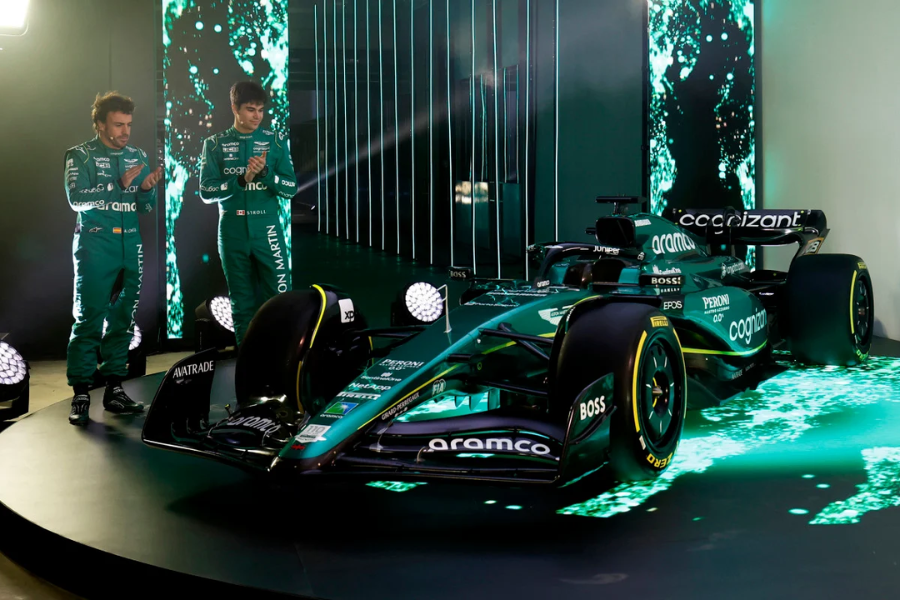 From left to right: Fernando Alonso, Lance Stroll
Are you a fan of Team Aston Martin? Don't miss the season opener at the Bahrain Grand Prix next month. Alonso will bring his championship-winning experiences to his new team, while Stroll aims to add more podiums to his name.
See the latest motorsport updates at Kotse.

Know more about Aston Martin

Aston Martin Lagonda Global Holdings plc or simply Aston Martin is a premium independent British carmaker of iconic sports cars and grand tourers fitted with powerful engines.

Rex Sanchez
Author