This could mean better forward driving visibility.
The Apple CarPlay is one of the features that you would find useful when you're driving a vehicle. It allows you to mirror your phone's operating system to the car's infotainment touchscreen, allowing you to send a text message or take calls hands-free through voice command. Apple CarPlay also gives you access to apps such as Waze and Spotify.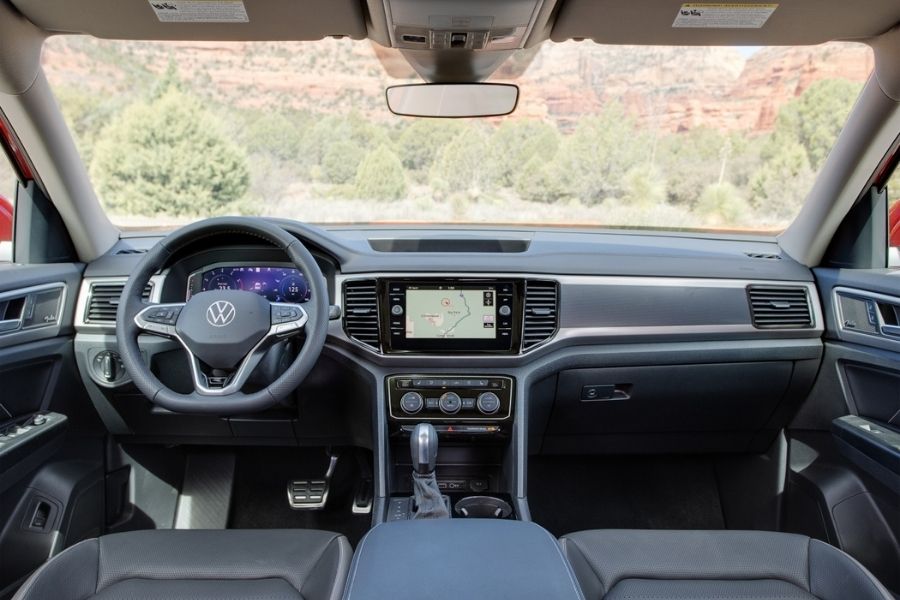 Interior of the 2021 Volkswagen Atlas Cross Sport
Apple's iOS 13 software update featured improvements to the CarPlay including dual-display or split-screen support. This means that you can now use Apple CarPlay navigation on both the infotainment touchscreen and on the digital instrument cluster. It allows turn-by-turn navigational instructions to be flashed on both screens (infotainment touchscreen and digital instrument cluster) at the same time. 
The said feature allows the driver to have a better view of the navigational direction as well as the road up ahead. Instead of looking at the infotainment system, which is at the center of the dashboard, the driver can opt to consult the car's instrument cluster to know which turn to take next. As such, the driver's forward visibility will be more seamless.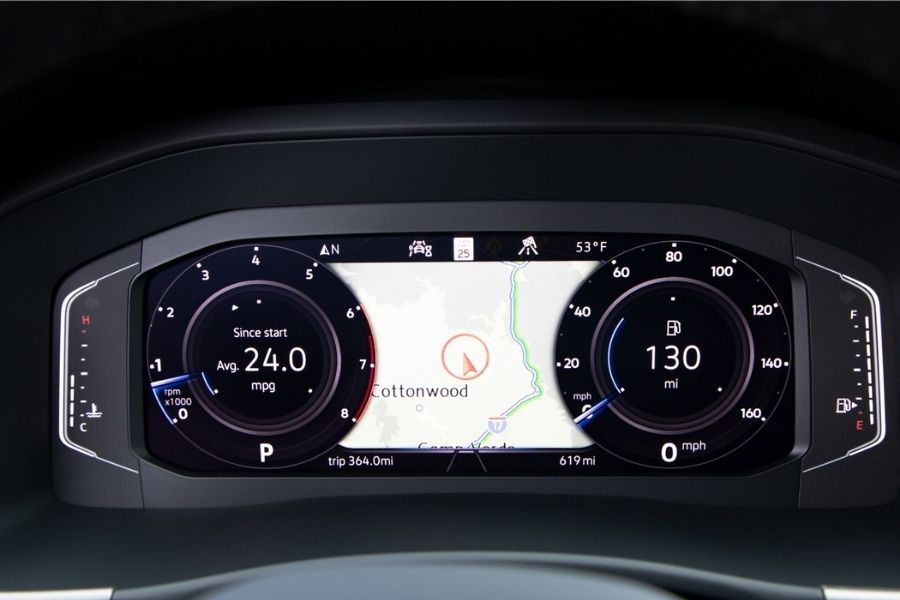 2021 Volkswagen Atlas Cross Sport digital instrument cluster
As of this writing, the cars compatible with the said feature are yet to be released. But, some cars already come with the said dual-display support such as the 2021 Volkswagen Atlas Cross Sport. A report also said that several models from BMW (5 Series, 6 Series, 8 Series, X5, X6, and X7) are already compatible with CarPlay's dual-display. The upcoming Volkswagen Golf and the new ID.4 electric vehicle are also said to be compatible with Apple CarPlay's dual-display feature.
When the dual-display feature was first introduced in 2019, major car manufacturers in the United States reportedly said that Apple CarPlay's dual-display feature is not yet integrated into its vehicles. A story published by The Verge stated that car brands such as Honda, Toyota, General Motors, among others said that Apple's multiscreen feature is not yet supported by its vehicles.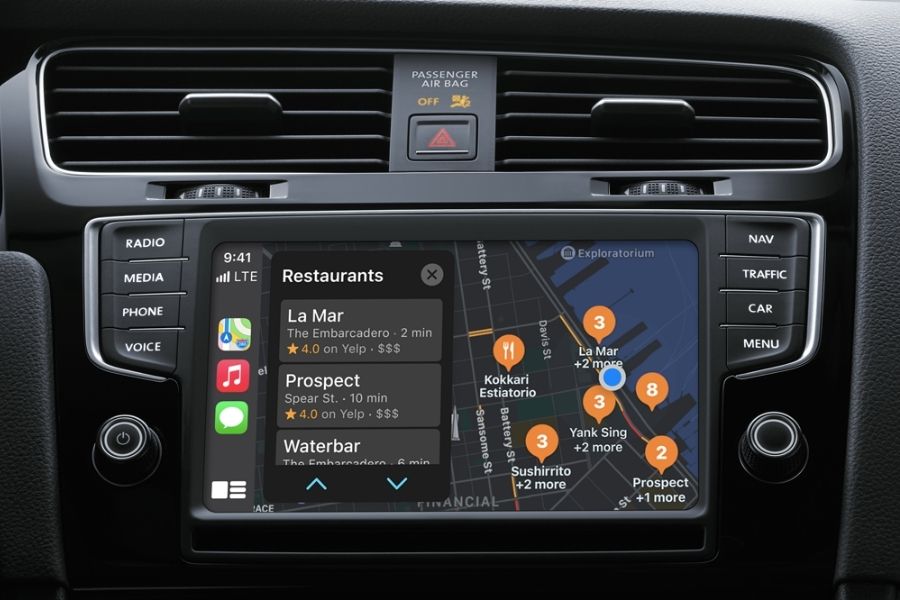 Apple CarPlay iOS 14
In the latest iOS 14 update released by Apple last 2020, the tech company has given car manufacturers the ability to integrate CarPlay's dual-display support. Currently, there are more than 600 vehicles that are compatible with Apple CarPlay. As such, we can expect more cars to be integrated with the said feature moving forward.  
Visit Philkotse.com to get more of the latest automotive news.

Martin Aguilar
Author
Recent posts