Under the thick cover is the all-new 12th-generation Toyota Corolla 2020!
An allegedly next-generation Toyota Corolla 2020 (or Toyota Corolla Altis in the Philippines) has been recently spotted testing on the road in Michigan, America. Despite the majority of the prototype is covered in thick cladding, we can still find some hints of what to expect in the 12th-iteration Corolla.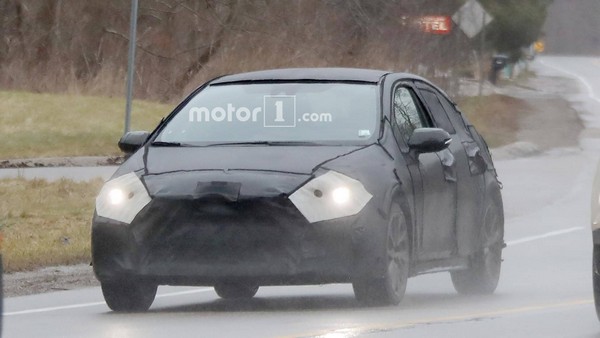 The all-new Corolla prototype is heavily covered in cladding
On the whole, the all-new Corolla does not appear to be given much revisions regarding shape or size, except for the seemingly moved further down side mirrors. The front fascia looks like it still sticks with the two-tier design found in the previous models, while another familiar cue can be spotted is the downward-sloping design at the rear end of the sedan. Also present on the rear end are the cut-outs in the camo around the tail lamps, which possibly indicates a wraparound style.
>>> Click to find Toyota Corolla Altis 2017 for sale in the Philippines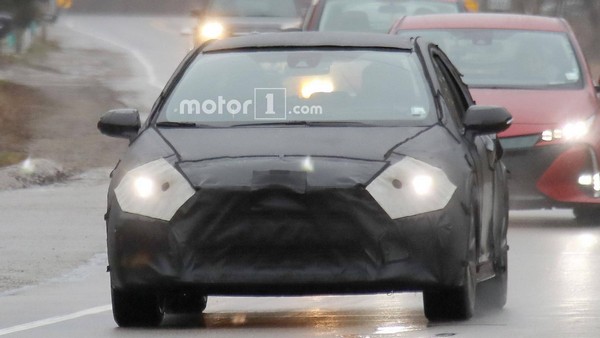 There seems to be not many significant changes in terms of size and shape
There is not much to tell about the interior of the Toyota Corolla 2020 at the moment, obviously. However, according to some spyshots of the Toyota Auris 2019, the Corolla's European hatchback counterpart, we might have a general idea of how the inside of the Corolla 2020 might look like. Although carrying heavy concealment, the Auris's interior still reveals some details such as:
An overhauled dash;
Smaller gear lever;
New interface for the climate control system;
New design for the steering wheel, center console and attached arm rest.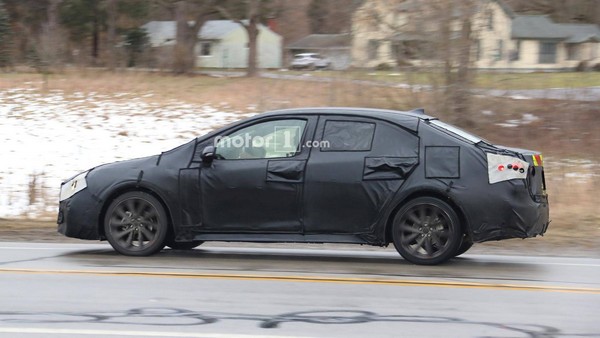 The all-new Corolla will land on the Toyota New Global Architecture
Latest car news suggests that both the all-new Corolla and Auris will land on the Toyota New Global Architecture found in the Camry, Prius and C-HR. A 1.8 L four-cylinder petrol engine should be offered as an option for powertrain. A hybrid option can also be taken into consideration.
Spyshots of 2020 Toyota Corolla
The 12th-gen Toyota Corolla is said to be built in Alabama which will open in 2021. However, the vehicle is expected to be rolled out before 2021 as it is already being manufactured at Toyota's plant in Mississippi.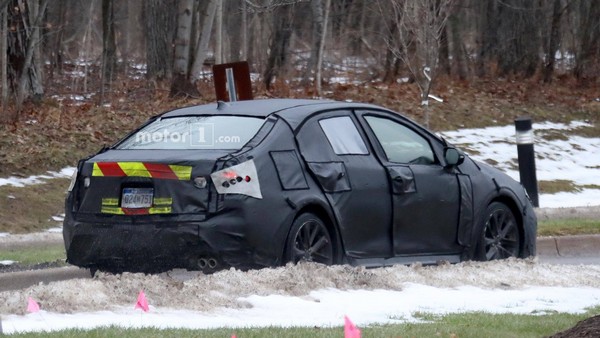 The 12th-gen Corolla is expected to be released before 2021
In the Philippines, the Corolla, popularly dubbed as Toyota Altis, has always been one of the most favorite Toyota vehicles of Pinoy drivers. If you are also into this iconic sedan, look through our Toyota Altis 2018 Review on Philkotse.com.
Toyota Corolla Altis 2018 price in the Philippines (new excise taxes included)

| Model | 2017 SRP | 2018 SRP | Difference |
| --- | --- | --- | --- |
|  Toyota Corolla Altis 1.6 V AT White Pearl | P1,091,000 | P1,120,000 | P29,000 |
|  Toyota Corolla Altis 1.6 V AT | P1,076,000 | P1,105,000 | P29,000 |
|  Toyota Corolla Altis 1.6 G AT | P992,000 | P1,033,000 | P41,000 |
|  Toyota Corolla Altis 1.6 G MT | P936,000 | P977,000 | P41,000 |
|  Toyota Corolla Altis 1.6 E MT | P896,000 | P941,000 | P45,000 |
|  Toyota Corolla Altis 2.0 V AT White Pearl | P1,335,000 | P1,466,000 | P131,000 |
|  Toyota Corolla Altis 2.0 V AT | P1,320,000 | P1,451,000 | P131,000 |

Recent posts