This might convince folks that the 2022 Civic makes for a great family car.     
As many of you are aware by now, most car manufacturers have been focusing on front occupant safety in cars. That section of the car after all, is the most "involved" in crashes. That is also the reason why most car models are equipped with dual front airbags only.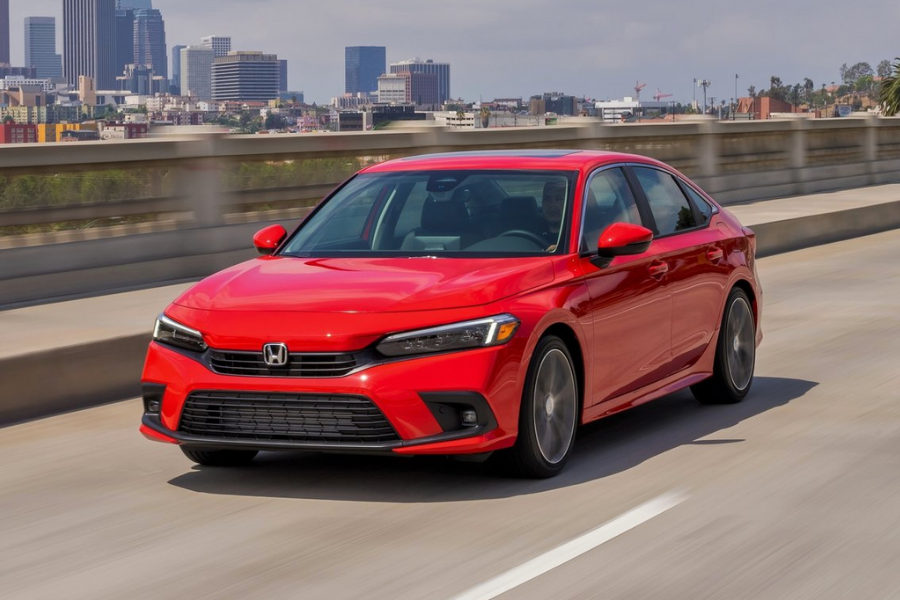 The eleventh-generation 2022 Honda Civic
According to Consumer Reports (CR), many brands are looking to change that. One of them is Honda, specifically with the Civic for the 2022 model year. For that matter, the 2022 Honda Civic actually has the second-safest rear seats for 2022 car models. 
Now, CR is known to be quite thorough when it comes to evaluating consumer products, including cars. It came up with these results via their own testing, including child seat fitment and booster seat use. These account for ensuring that these child-oriented devices work properly on a given car and how easy they are to install. 
There's also a category for advanced restraints and head restraints. This category considers if the rear seats are able to prevent whiplash in the event of collisions and if a rear occupant can be kept safe by rear seatbelts. The organization also took into account rear occupant alert systems like rear-door ajar warnings, and even rear occupant detection systems. 
For the 2022 Honda Civic, it garnered an "Excellent" rating for child seat fitment, and "Very good" for booster seat use and seatbelt reminders. It also achieved a "Good" rating for the rest of the aforementioned categories.  
All these show that Honda has made strides in turning the Civic into a better family car. Unfortunately, though, the results show that many manufacturers have yet to improve rear-seat safety.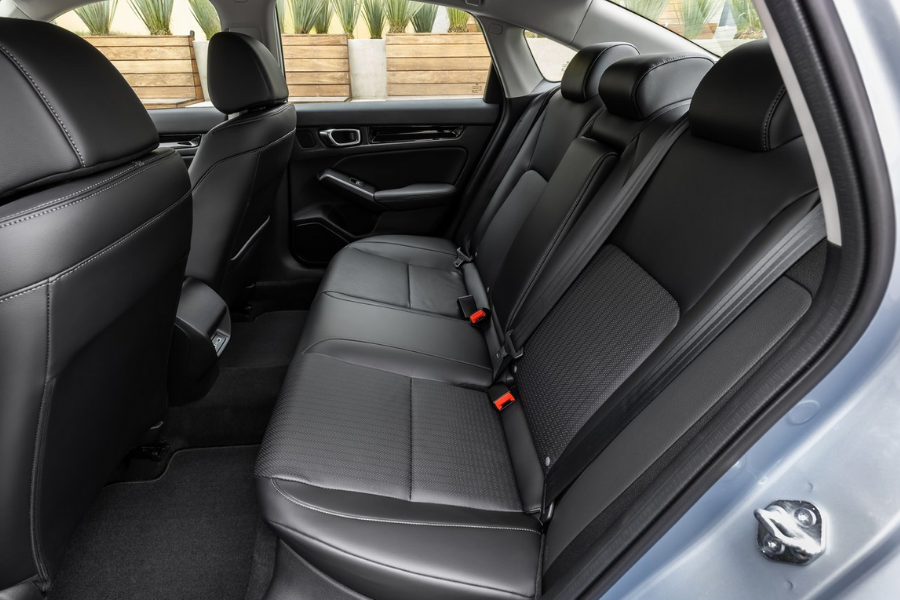 The 2022 Honda Civic's rear seats
We won't mention them, but those that did do well in CR's rear-seat safety tests (overall score of 60 and above over 100) includes the Nissan Pathfinder, Toyota Sienna, Nissan Rogue, Ford Bronco Sport, Ford F-150 XLT, Ford Mustang Mach-E, and the Cadillac Escalade. 
Obviously, there are countless other cars that weren't included in CR's rear-seat safety tests. You can also notice that most cars mentioned above are for the North American market and not officially available locally. 
With the impressive rating for the 2022 Honda Civic however, the Philippine market can look forward to eventually having more car models with a safer rear cabin. The Civic after all is a mainstay of Honda Philippines' lineup, and we can expect it to arrive on our shores sometime in the future.  
Keep on track of the latest car tech news and the latest releases here on Philkotse. 

Know more about Honda Civic 2022

The 2022 Honda Civic is a compact, five-door sedan. It is now in its eleventh-generation. For the Philippine market, the Civic has a price range of Php 1,290,000 to Php 1,690,000. It has three variants consisting of the S Turbo as the entry-level trim, the V Turbo as the mid-spec trim, and the RS Turbo as the top-spec trim. All of them are equipped with the Honda Sensing driver assist safety suite, and all use a 1.5-liter turbocharged VTEC inline-4 gasoline engine capable of making up to 175 horsepower and 240 Nm of torque. All trims use a continuously variable transmission (CVT).
Size-wise, the 2022 Civic is 4,678mm long, 1,802mm wide, and 1,415mm in height. It wheelbase length measures 2,735mm long, and it has a ground clearance of 134mm. Competitors of the Honda Civic for the Philippine market includes the likes of the Toyota Corolla Altis, Mazda3, Kia Forte, Nissan Sylphy, among others.

Cesar G.B. Miguel
Author