It's a three-way drag battle, but it's a tight one between the Mazda and the Honda.
The three biggest names in sedans right now are the Toyota Corolla, Honda Civic, and the Mazda3. These three are quite popular the world over, and they've more than established themselves in the Philippine market.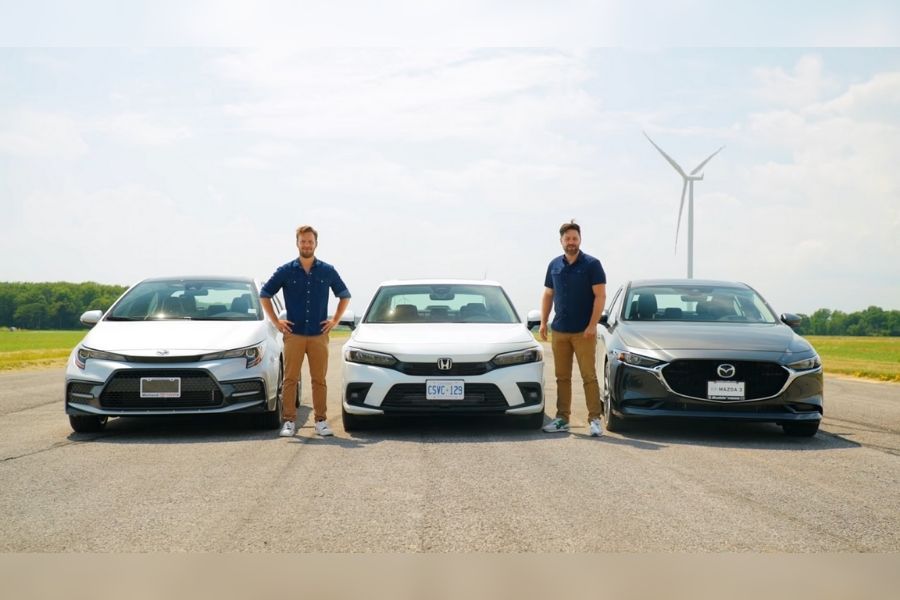 The Canada-spec Mazda3, Toyota Corolla, and Honda Civic [Photo source: Throttle House]
But what happens if you put these three against each other in a quarter-mile (0.40 km) drag race? Well, a car-oriented YouTube Channel by the name of Throttle House did just that. Note though that being filmed in Canada, the cars they use are obviously Canadian models. The Honda sedan is the facelifted model with the improved 180 horsepower engine paired with a continuously variable transmission (CVT). The Corolla in turn is a 169 horsepower XSE variant, which we clearly do not have locally. Lastly, the Mazda3 is the GT Premium front-wheel-drive variable, which makes 186 horsepower. 
2022 Honda Civic vs Toyota Corolla vs Mazda3 // DRAG & ROLL RACE
From starting at a standstill, the Mazda3 had a clear advantage. The Honda Civic meanwhile was left behind, but managed to catch up midway and eked out a win. The less powerful Corolla, though, was left in third place. For the rolling start, the Mazda maintained its lead. It was then followed by the Civic, and in the last place once again was the Corolla.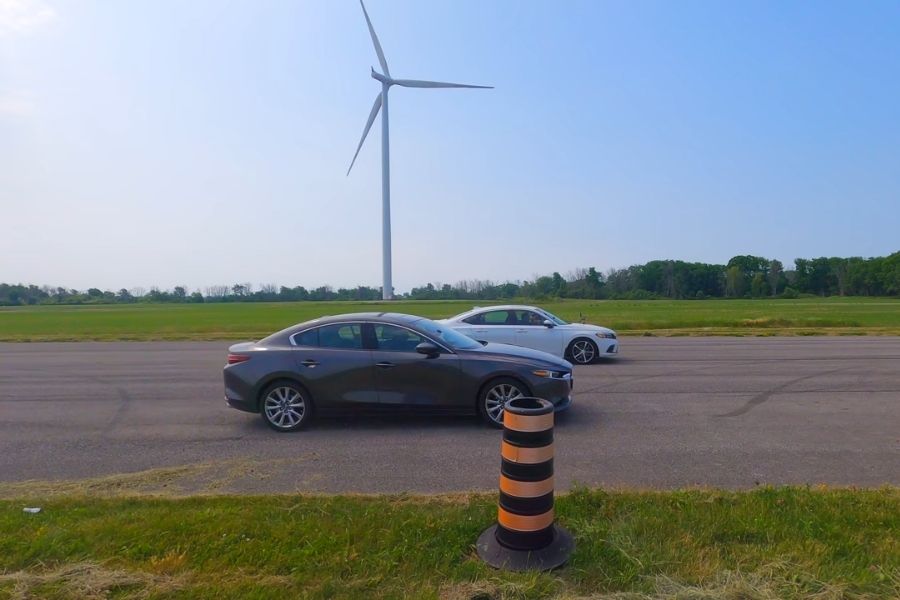 The Honda-made sedan managed to win the first quarter-mile drag race
Now obviously, the Corolla XSE, like the ones available locally, were made to be comfortable and sensible rides. As per its performance in the race, Toyota really didn't bestow it much in terms of sportiness. Throttle House, however, did acknowledge the Corolla's reputation for reliability.  
As for the Honda Civic, the Throttle House hosts pointed out that CVTs aren't really meant for drag racing, but it is comfortable and will do well on top-speed runs. The Mazda3 of course is more than a match against its Honda rival in terms of performance, but they did prefer its styling and interior.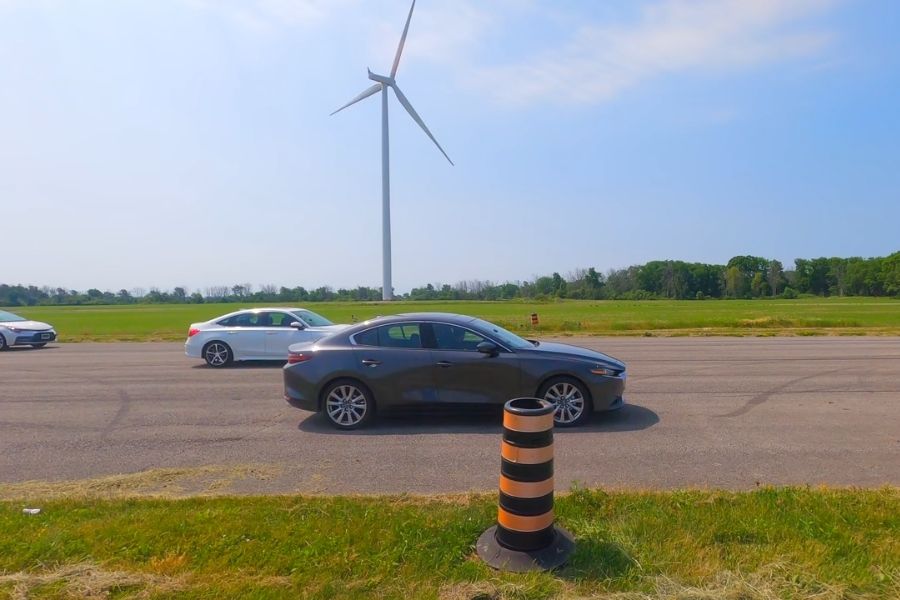 The Mazda3 won the rolling-start race
So, what's your opinion of this race? Did it really show the real-world performance of these cars? What if we did the same with Philippine-spec equivalents. If we did, will the results remain identical? 
For more car news, car reviews, and car maintenance tips, keep it here on Philkotse.com.

Cesar G.B. Miguel
Author
Recent posts