Putting it through its paces, and beyond. 
Earlier this month, we showed you pictures of the upcoming 2022 Ford Ranger. We even showed you some spy shots detailing the new truck's upcoming trim levels. Last September, Ford Philippines itself also released a teaser showing the next-gen Ranger romping around a desert.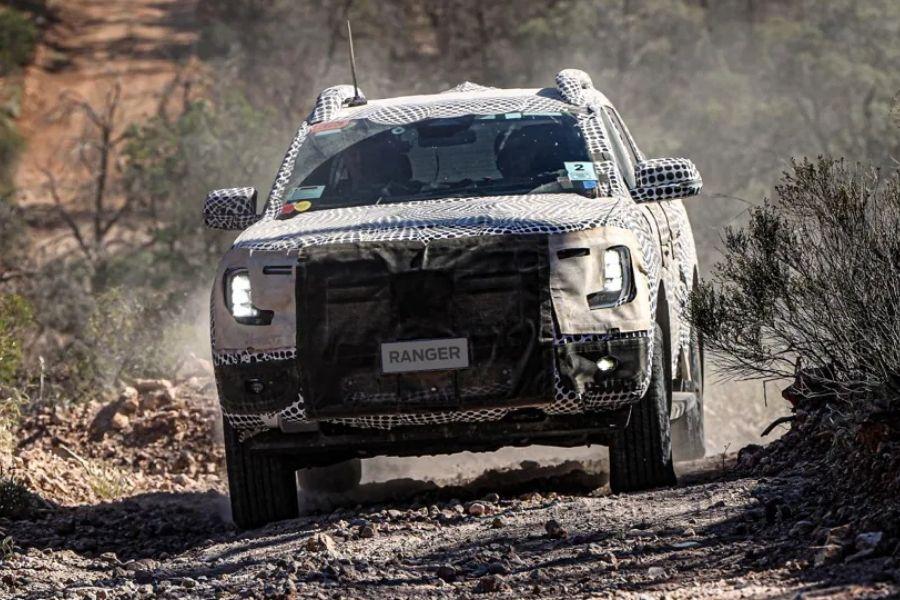 Ford isn't holding back on testing the next-gen Ford Ranger
Recently, more information has come to light regarding this upcoming truck. This bit of news once again comes from Ford Philippines, and it showcases the next-gen Ranger's ability to take on tough and challenging road conditions. 
For instance, the said truck was put through a grueling 10,000 kilometers of desert driving. According to Ford's engineers, that's equivalent to the wear and abuse when driven for 1,250,000 kilometers by an ordinary consumer. It is also equivalent to 625,000 kilometers of rugged off-road durability testing whilst carrying maximum loads. 
#NextGenRanger Pushed to The Limit
While the report didn't specify the exact location of the desert test, Ford says it has also taken the next-gen Ranger to places around the world. And based on the pictures, the American car brand did put the upcoming pickup truck through other terrain besides the desert. 
But apart from real-world testing, the all-new Ranger has also proved its mettle through computer simulations. As Ford explains, these digital tests are also needed as they can put the truck through situations that humans won't walk away from.  
They also used robots to replace humans in what they call "squeak and rattle" tests wherein the truck's suspension and chassis were pushed to the extreme in a test running for a week non-stop.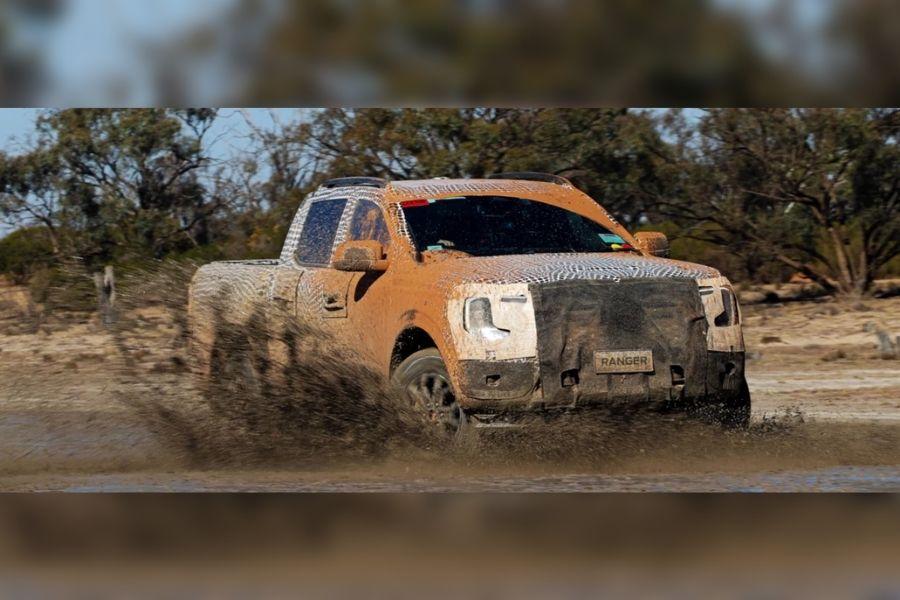 Here's the next-gen Ranger dealing with muddy terrain
So what do these tests mean for a consumer? Well, we can only assume that they will ensure that the upcoming 2022 Ford Ranger will be a versatile and sturdy platform that can meet the needs of a wide array of users from more than 180 markets around the globe. This of course includes the Philippines, where the Ford Ranger has been a common sight on roads since its initial introduction way back in 1999. 
For more updates on upcoming cars, keep reading here on the largest car portal in the Philippines. 
Know more about Ford Ranger 2021

The Ranger from pickup specialist Ford received numerous facets and practicality and is one of the long-running in the segment of pickup trucks. Still, it has changed a lot in recent years, with the latest iteration combining rugged good looks and off-road capability with a spacious cabin and numerous tech features.
The sport-themed oriented urban truck was intended for the buyer's active lifestyle. Hence, the Blue Oval Company's midsize pickup truck is also utilized as a lifestyle 'weekend' SUV aside from being just a pickup car. Its robust and multi-talented platform is common for both Ford Ranger and Everest, the latter is considered one of the leading SUVs in its respective segment.
Powering the Ford Ranger is either a 2.5-litre or 3.0-litre Dura TORQ TCDi diesel engines that supply high values of power and torque as well as better mileage. It also features enough room and additional space at the back for either business or personal purposes.
The double cabin pickup truck comes with on-road agility, together with its competent handling and reasonable off-roading capability with a 4x4 mechanism. Moreover, the midsize pickup truck features top-class safety features and competes with the types of Isuzu D-Max, Toyota Hilux, Chevrolet Colorado and, Mitsubishi Strada.

Cesar G.B. Miguel
Author