The new Lexus CT here might be the sportiest hot hatch you can go for.
Despite being phased out in the US, the Lexus CT 200h for sale is still highly appreciated in Japan. Thus, Toyota has pampered it with the same Toyota Racing Development (TRD) treatment as the hybrid Prius.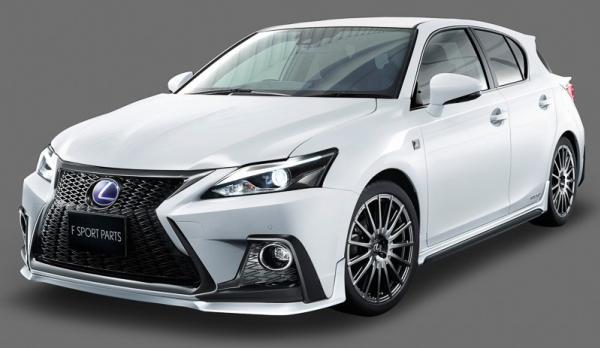 Toyota has pampered its baby SUV with the same Toyota Racing Development treatment 
First lauched since 2011, it was not until June this year that the vehicle got a model year change with some slight upgrades in exterior. This time, the changes seem to be visible. Thanks to the TRD body kit, the CT 200h, specifically the F Sport variant, appears to be more aggressive and unsuitable for a hybrid hatchback title.
>>> View more: Lexus UX production to arrive next October
Up front, we will see somewhere the silhouette of the newly-launched Honda Civic Type R with the additional fake air intakes. The vehicle also features revised chrome grille, new fog lamps, tinted headlights. Moreover, the side skirts and front lip can be painted in either black or white.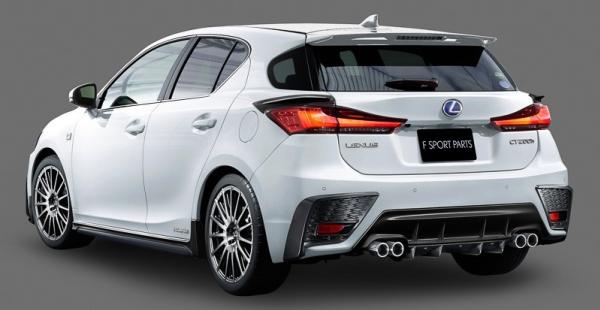 More noticeable upgrades comes at the rear with a more overhanging tailgate
More noticeable upgrades come at the rear with a more overhanging tailgate, new tail lights with extra trim, a larger diffuser bumper cutouts and all-new quad-exhaust tips. Black and white again are optional for the rear diffuser. Completing the CT's new look is a set of 18-inch alloy wheels, which apparently belongs a Subaru WRX, excluding the hidden aero-enhancing parts and cross-bracing under the body.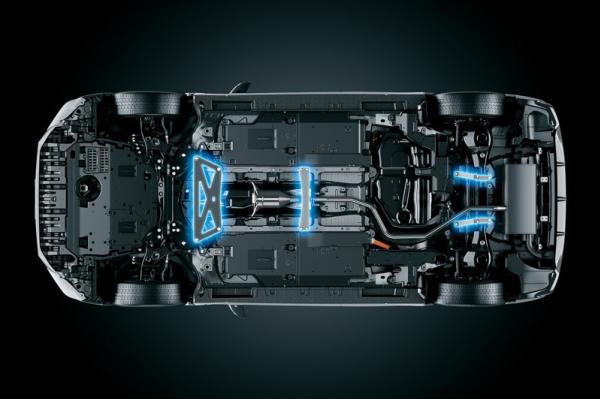 The aero-enhancing parts and cross-bracing are hidden on the underbody
In terms of price, the body kit will cost you from ¥273,000 (P128,207) to ¥352,000 (P165,307) depending on extra equipment. At the moment, the TRD body kit for the 2018 Lexus CT 200h is only available in Japan.
>>> Have a peek at the next-generation Lexus LS 350 which was showcased at China Auto Show.