The future is near for Lexus.
Since Lexus introduced its first luxury electrified model in 2005, the RX 400h, the Japanese carmaker has established itself in the global automotive market as a brand that is committed to providing innovative vehicles with advanced technologies to meet consumers' expectations.
Lexus is continuing its drive to offer luxurious and innovative vehicles through its next-gen vision called Lexus Electrified which was announced in 2019. To give a glimpse of Lexus' vision, it has premiered a conceptual battery electric vehicle (BEV) named the LF-Z Electrified.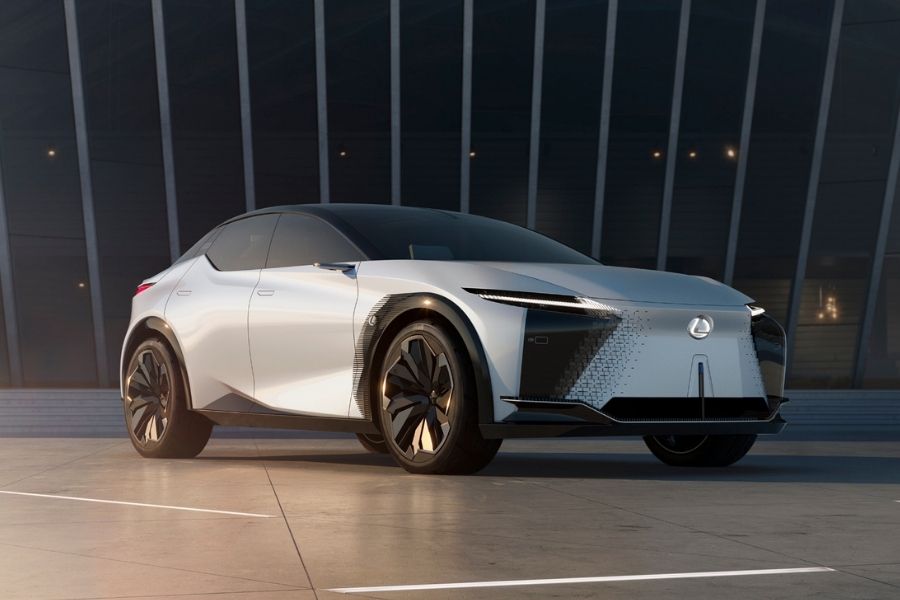 The Lexus LF-Z Electrified
>>> Related: 2021 Lexus LS now in the Philippines with lower price tag
The distinctive exterior of the Lexus LF-Z is designed purposely to depict the brand's next-gen vision. The form starts low in the front and peaks toward the end. To complete a BEV appeal, the Lexus LF-Z is designed with a clean nose complemented with an illuminated Lexus badge and a fascia front similar to the iconic LFA.
Other next-gen design features the Lexus LF-Z showcases include the unique-looking large-diameter wheels and a distinctive rear fascia designed with full-width LED taillights with a Lexus badge and a third vertical brake light on the blacked-out lower bumper.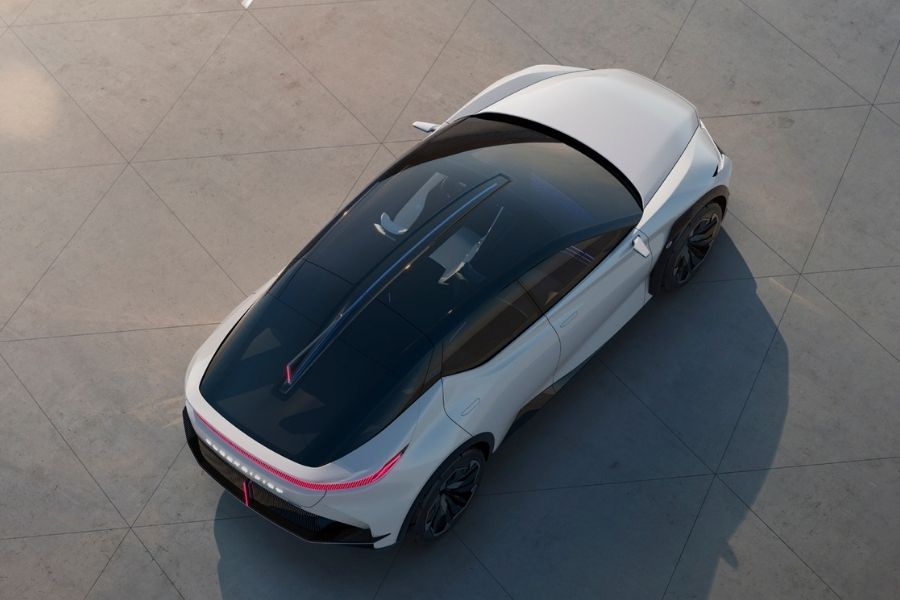 A well-rounded futuristic design
To enhance the driving experience of the Lexus LF-Z, the interior has been designed based on the new concept called Tazuna (a Japanese term for "rein"). Just like the relationship of a horse and a rider that communicate through a single rein, the Lexus LF-Z's steering-wheel-mounted switches, infotainment screen, and controls have been adjusted on places where drivers can still keep an eye on the road.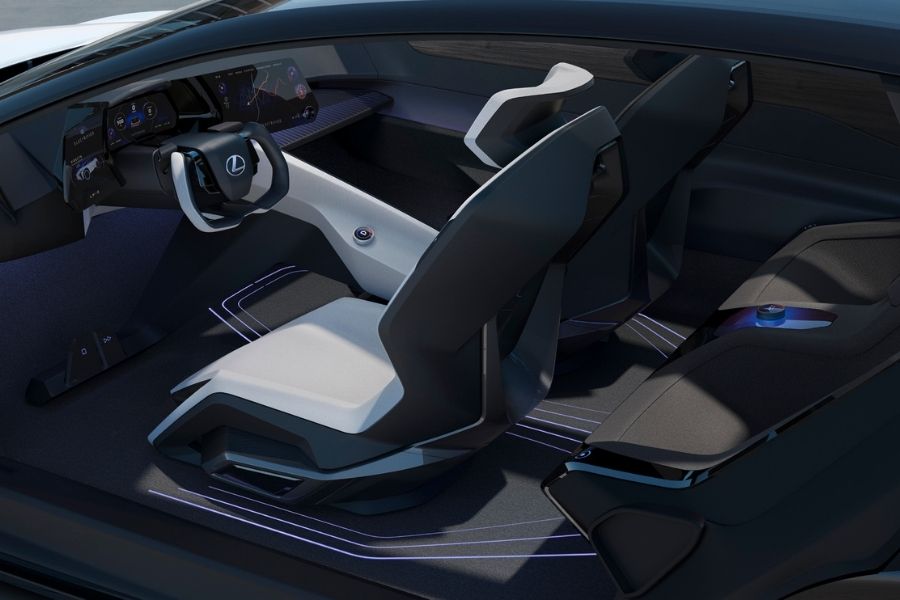 Futuristic details inside and out
>>> Related: Lexus, Kia are the most dependable vehicles in the U.S., says study
A panoramic sunroof is incorporated in the Lexus LF-Z to give a sense of openness on the go. The Lexus LF-Z is also installed with advanced features such as an enhanced voice recognition system, the use of a digital key, an E-Latch system for safer and smoother door opening and closing, and the next-gen Mark Levinson audio system.
Powering the Lexus LF-Z is a new four-wheel driving force control technology called the "DIRECT4" which provides instant responsiveness of its high-output electric motors. The Lexus LF-Z can run from 0 to 100 in 3.0 seconds and has a cruising range of 600 km.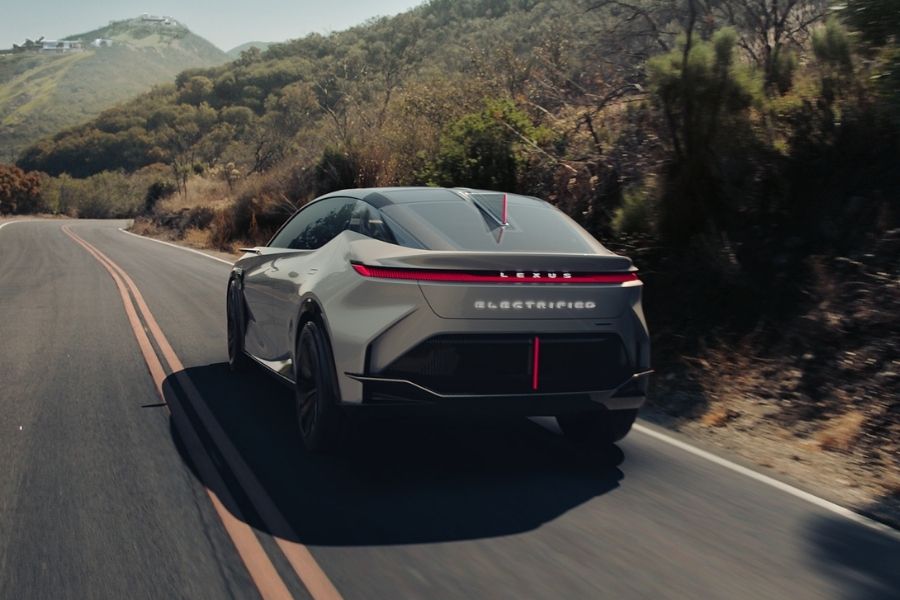 The year 2025 should be exciting for Lexus
By 2025, Lexus plans to introduce 20 new and improved models, including more than 10 electrified models as part of the brand's Lexus Electrified vision. Moreover, the Japanese carmaker is also planning to continue to manufacturer performance vehicles that provide a spirited driving experience.
"I would like to express my heartfelt respect to all the people around the world who are working so hard in the face of various difficulties. While fulfilling our social mission of realizing a carbon-neutral society, we will continue to provide the fun and joy that cars bring, and we will contribute to the happiness and smiles of our customers and everyone involved with Lexus," said Koji Sato, Lexus International President and Chief Branding Officer.
"Starting with two new models to be released this year, we will continue to develop innovative products that will add color to the diversifying lifestyles of our customers. We hope you will look forward to the future of Lexus with its strong will to create the future toward the realization of a hopeful mobility society," added Koji Sato.
Here at Philkotse.com, we value your interest in the automotive industry. Visit our website to find out more.
Know more about Lexus

If you're looking for a more convenient way to browse Lexus cars, go online, and visit Philkotse.com. The user-friendly site offers a wide selection of new and old Lexus models plus you can enjoy exciting promos and deals. Also, know the latest news, price list, reviews, and information about your other favorite car brands.

Rex Sanchez
Author
Recent posts