Lexus RC F 2020 - the latest entry to the automotive market. A little curious? Check it out!
In your opinion, appearance or mechanic system will be more noticeable when it comes to a new car? Probably it depends on your purposes and requirements. How about a new car with both outstanding outlook and more efficient running machines?
It is what's happening when Lexus PH officially launched the updated Lexus RC F 2020. Scroll down for more information with Philkotse.com.
1. Lexus RC F 2020: The new outlook design
With a novel outlook, drivers will find Lexus RC F 2020 more masculine and sportier. For easier imagination, you can compare to RC 350 F Sport as a reference.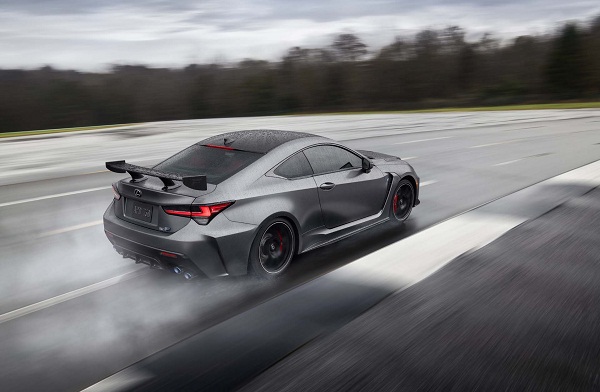 Lexus RC F 2020: A new product to come
Moreover, with the new design for this year, the manufacturer provides us with the embellishments made by carbon fiber which combines harmoniously with the extraordinary bumpers, bulging fenders and an array of alloy wheels.
Not less importantly, Lexus also offers us updates on lights. The headlights and taillights have been redesigned for another outbreak so far.
2. How about the mechanic system and interior?
It is said that Lexus RC F 2020 has a shorter final drive ratio which can run through the line with a shorter amount of time. Having this new final drive ratio means your car will activate faster and you will be able to speed up in a few seconds.
This new product can help you to speed up from 0 to 200km/h in roughly 15.6 seconds. Besides, RC F 2020 only takes 4.5 seconds for its 5.0-liter V8 with 471 Ps to rush from 0 to 100 km/h. And about the highest speed that has been recorded by testers, it reaches 270 km/h for the maximum figure.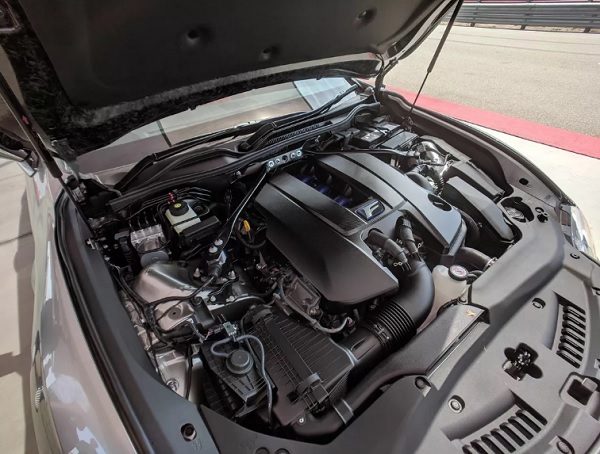 Lexus RC F 2020 comes with improvements in the mechanic system
Besides the upgrades of the exterior, it is quite clear that the infotainment system has an identical function with the old trackpad to take over the controlling process over that. However, the differences will depend on the exterior colors when it comes to the Philippines automobile market.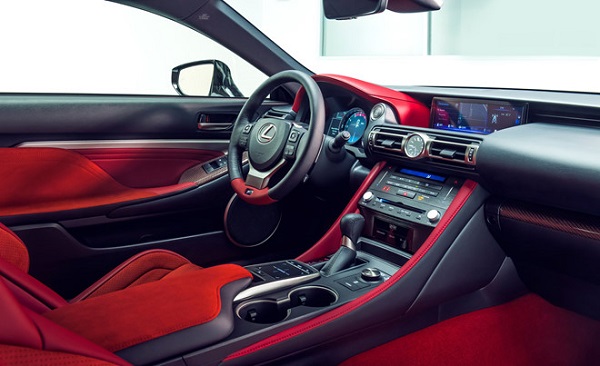 More updates in the interior of Lexus RC F 2020
At primary retails stage, the refreshed Lexus RC F 2020 starts with PHP 5,928,000.
Refer to our Lexus price Philippines to catch up with the latest pricing of Lexus models.

Know more about Lexus RC 2022

The Lexus RC or "Radical Coupe" is a compact two-door executive vehicle that effortlessly exudes class and power. It is built with aluminum, laser screw welds, and other refined elements backed with bold lines and engineered curves to assist its unmatched aerodynamic capabilities. Stepping inside this majestic coupe introduces you to premium comfort, convenience, and safety luxuries you wouldn't find in other vehicles under its league. In the Philippines, the Lexus RC 350 is available in seven exhilarating colors: Sonic Quartz, Mercury Gray Mica, Sonic Titanium, Black, Graphite Black Glass Flake, Radiant Red Contrast Layering, and Sparkling Meteor Metallic.