A crossover that's designed to be a highway cruiser.
Whenever a crossover model is discussed, folks will often describe it as sensible and practical. Well, for most current examples sold right now, that's usually the case. In general, crossover vehicles cost less to acquire than an SUV or MPV, while providing a decently roomy interior. And lastly, they're typically not that powerful, nor are they associated with speed.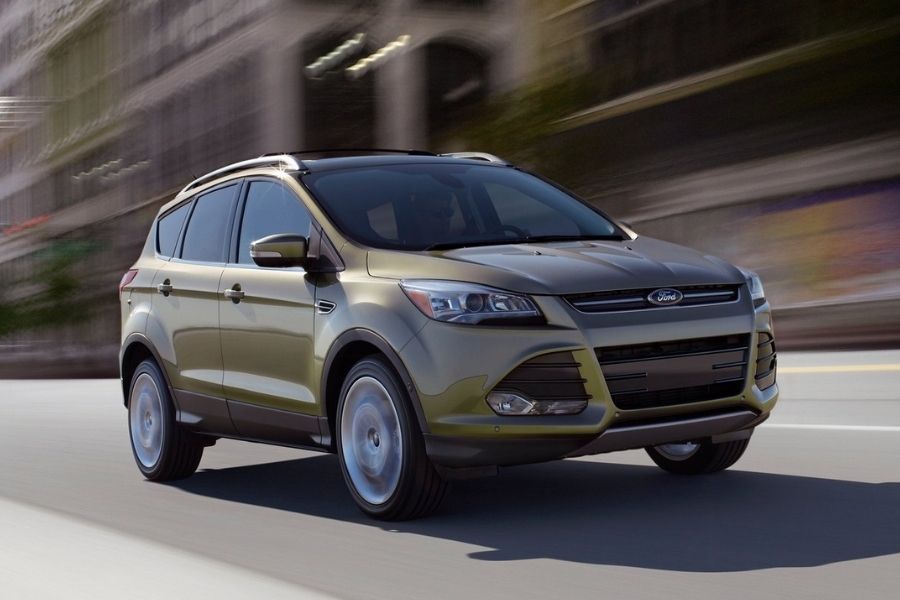 The 2015 Ford Escape 
Well, did you know that back in 2015 to 2016, Ford Philippines sold the Kuga-based Escape Titanium which was equipped with the 2.0-liter inline-4 turbocharged engine? More on this later.
 
Now, the Escape as most folks know it nowadays is that funky little crossover that was sold from 2002 to 2013, including the Ford Escape 2010 for salethat further boosted the sales of the overall Ford Escape model. That however is the first-generation model for the Philippine market, which was more popular. And of course, there are still several running around on local roads. It was mechanically simple, it came with rugged looks, and is overall a sensible crossover (save for the thirsty V6 versions.) 
In contrast, the newer version of the Escape provides significantly more on-board tech, features, and more importantly, a much more powerful engine. While it does have a slightly smaller interior, do remember that it uses the Ford C1 platform. So, essentially, it's a Ford Focus on stilts. With that said, it can indeed provide decent space for up to five occupants.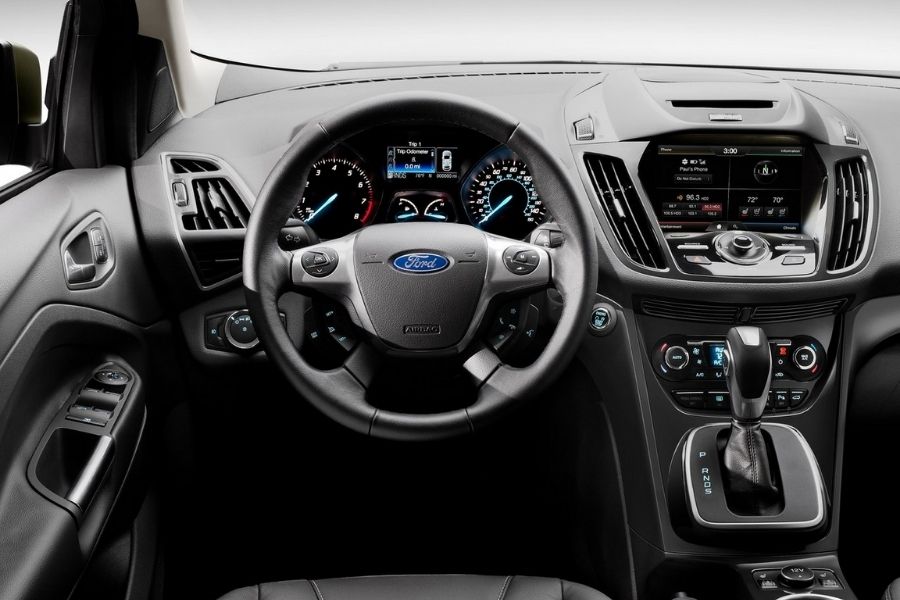 It's not the most ergonomic interior ever, but it sure has a lot of useful features
At most, the said turbocharged, 2.0-liter four-banger can make 237 horsepower and 366 Nm of torque, which were then sent to all four of its wheels via a six-speed automatic transmission. It provides a good deal of top-end performance, which makes this car a grunty highway cruiser. In fact, Ford designed this car to trivialize long distance trips, while providing a lot of comfort. In this regard, the 2015 Escape Titanium is similar to the Mitsubishi Outlander, another sleeper highway cruiser that we've talked about before.
Do note however that as a raised vehicle with considerable ride height and ground clearance, it can also exhibit body roll during hard cornering. Then again, some people will find the 200mm of ground clearance to be useful for dealing with road bumps, and the occasional unpaved road.
Moving on to features, this version of the Escape comes standard with Bi-Xenon headlamps, blind-spot detection with rear cross traffic alert, seven airbags, parking sensors, cruise control, among others. Its interior is also quite plush with its leather seats, and its ten-piece speaker system. Do note though that the multi-function display that comes with the 2nd-gen Escape Titanium can be a handful to first-time users. But regardless, it can provide a lot of useful information for a driver.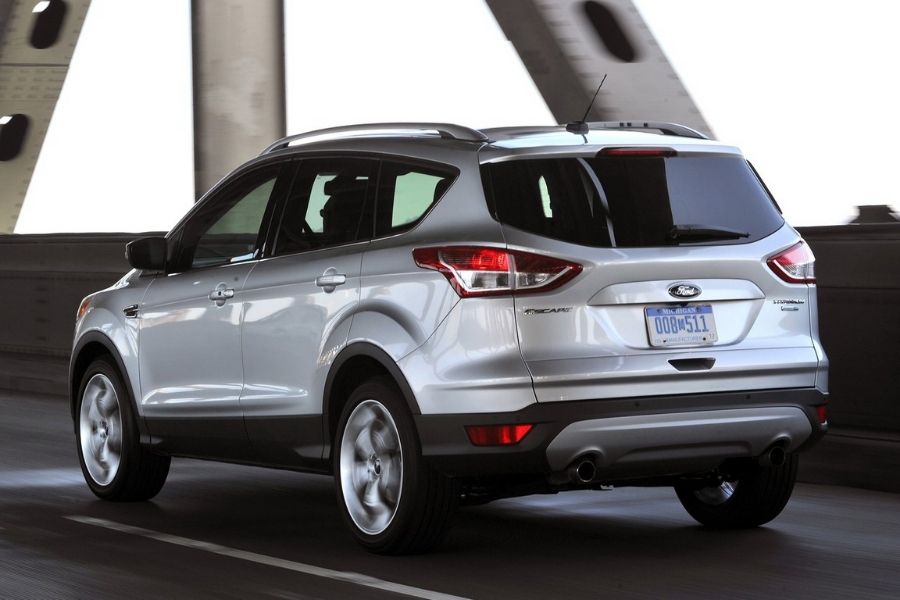 The 2015 Ford Escape from the rear
As mentioned earlier, this version of the Ford Escape has had a short stint in the local automotive market. Despite all of the positives that the Escape Titanium could offer to consumers, it didn't sell well. As such, it was discontinued in a quiet fashion in 2016. Due to this, this version of the Escape is a rare sight on local roads.   
With that said, the 2015-2016 Escape Titanium 2.0 Turbo can be considered a sleeper car that provides a considerable amount of horsepower than your average modern-day crossover. On top of that, it also has a lot going for it in the onboard features department. For those who want one though, the main issue is looking for one.
For more articles discussing sleeper cars, car news, and car reviews, keep reading here on Philkotse.com. 
Know more about Ford Escape 2021

One of America's favorites, the Ford Escape is a compact crossover. It was developed and released with Mazda. Though it is a compact SUV, its features and capacity are comparable to a larger vehicle. Though big in size, the Ford Escape is easy to maneuver. It can seat 5 people with comfort. Its towing capacity is about 1,600 kg. It has a unibody platform with two trim levels; the XLS and XLT. It is available with 2 WD and AWD. It has a four-wheel-lock system and under the hood is a 3.0L V6 Duratec engine that produces 200 hp. It can accelerate from 0 to 100 kph (62 mph) in just 10 seconds. It has a 4-speed automatic transmission with gears that can be shifted manually. You can choose a 2.0L Zetec engine that produces 10 hp and is more convenient because of lesser fuel consumption compared to its 3.0L counterpart. The Ford Escape is equipped with safety features that include seat belts and knee bolsters. All models get dual front airbags while the Limited trim level gets side airbags. The first XLS variants do not have an ABS. Currently, Ford Philippines offers the Territory crossover as a replacement to the Escape in its lineup.

Cesar G.B. Miguel
Author
Recent posts