Your Honda CR-V 2019 is going to be recalled by Honda due to the airbag problems.
If you possess a Honda CR-V 2019, you must be aware of this newest announcement from Honda: 137,000 units of the crossover will be recalled. And, it might include yours! Please keep reading about the news updated on Philkotse.com.
1. How is it so urgent to recall Honda CR-V 2019?
There have been reports all over the world that the airbags of CR-V 2019 will unexpectedly deploy while users do not have any actions on it. As many drivers have experienced, the airbags come out without any warnings are believed to be extremely dangerous when it accidentally cover your sights from the front seat.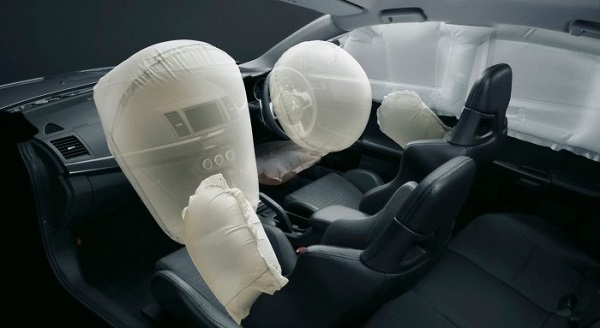 Sudden airbag deployment is so dangerous
Regarding the reasons, as stressed by the Honda manufacturer, this issue is caused by the metal burrs. This burrs on the inside of the steering wheel can have a negative effect on the wiring harness and cables that are a part of the car airbag system.
As a result, an electrical short circuit and overheating will occur. In other words, it will cause the sudden deployment of an airbag.
2. What's Honda's reaction?
This problem is so emergent that Honda has to recall Honda CR-V 2019 globally. In fact, there have already been six incidents caused by the unexpected deployment of airbags, three injuries have been recorded from those situations.
Therefore, besides recalling 137,000 crossovers globally, this automaker promises to install a new protective cover on the steering wheel core, replace the clock-spring and wiring harnesses, as well.
3. Your car is going to be recalled?
To the owners who have never experienced the sudden deployment of airbags, we have signs for you. First, check your steering wheel buttons. If it does not work properly, your Honda CR-V might have this problem.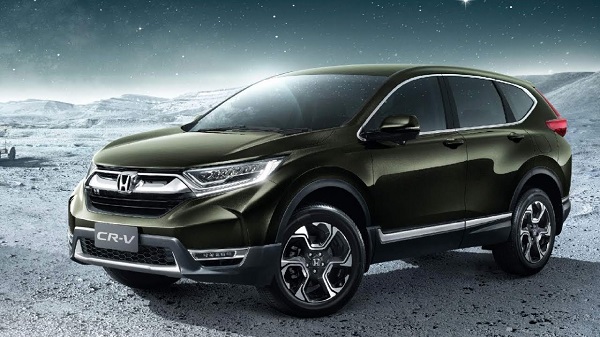 Check out the signs if you Honda CR-V faces problems
Not less importantly, you will see there's something abnormal is happening to your car when the horn suddenly activating by itself, and the SRS airbag warning light appearing on the instrument panel.
Yet, you have to wait for the official announcement from Honda Cars Philippines Inc. (HCPI). It will tell you if your car is a part of the global safety recall or not.
Know more about Honda CR-V 2021

The CR-V is a compact crossover current sold by Japanese automaker Honda Philippines Inc. Now in its fifth generation, the model has been in existence since the 1990s.
Currently, the CR-V has two engine options. The first one is a 1.6-liter diesel, which can make up to 118 horsepower and 300 Nm of torque. All variants with this engine uses a nine-speed automatic transmission. The top-spec trim has an all-wheel-drive drivetrain, while the rest of the trims are front-wheel-drive. The second engine for the CR-V is a 2.0-liter inline-4 gasoline mill capable of producing up top 152 horsepower and 189 Nm of torque. This engine is only available on the entry-level S variant where it is paired with a continous variable transmission.
Of note, the top-spec CR-V for the Philippine market is equipped with several driver-assist features like adaptive cruise control, lane-keep assist, road departure mitigation, lane departure warning, among others.
The entry-level CR-V S and the CR-V S diesel variant can fit up to five occupants. The CR-V V and the top-spec SX can seat up to seven occupants.