The EV conference will mark its first physical staging since the pandemic.
The Electric Vehicle Association of the Philippines (EVAP) announced that the 10th Philippine Electric Vehicle Summit (PEVS) will happen on October 20 and 21 at the SMX Convention Center Manila.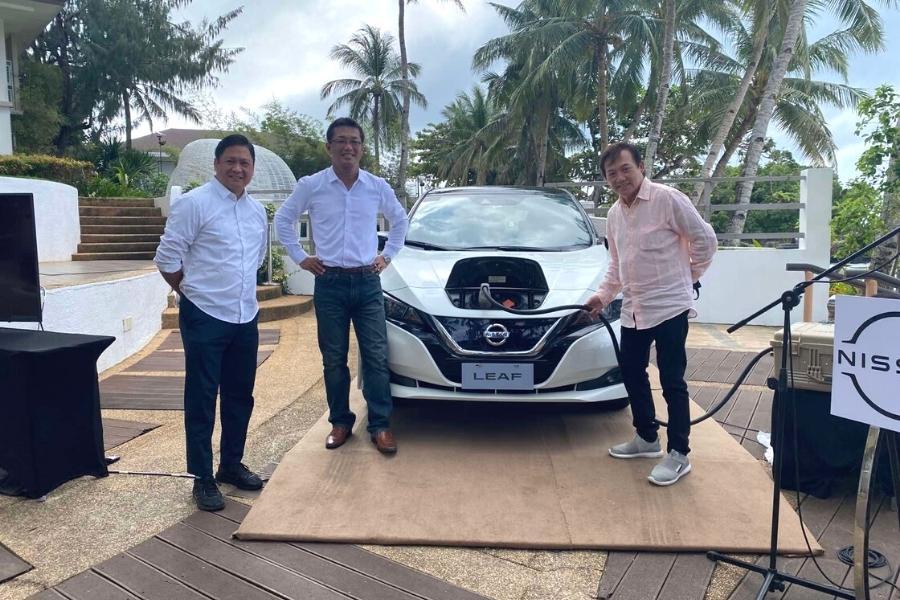 (L to R): EVAP President Mr. Araga, former NPI President Mr. Najima, EVAP Chairman Emeritus Mr. Raquelsantos
It aims to strengthen the electric vehicle (EV) market in the country by promoting the benefits of owning this type of mobility. The upcoming PEVS is made possible in partnership with the Manila Electric Company (MERALCO), the Department of Energy (DOE), and Nissan Philippines, Inc. (NPI).
"The event aims to showcase the EV industry's solidarity in fulfilling the policy objectives of the Electric Vehicle Industry Development Act (EVIDA) or Republic Act. 11697, which aims to incentivize the rapid adoption of electric vehicles and charging stations in the country," said EVAP President Mr. Edmund Araga.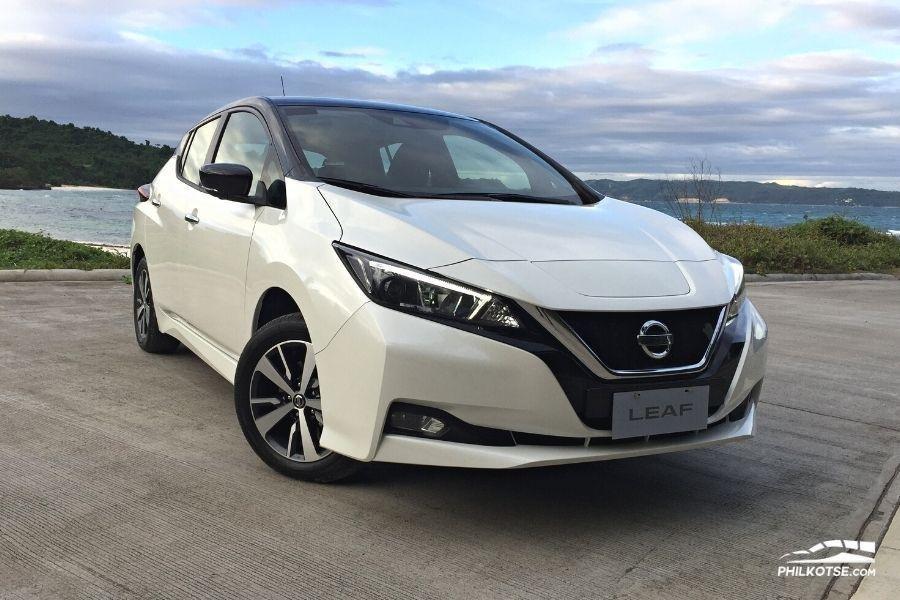 Nissan will host the EV conference
The 10th PEVS will mark its first physical staging after two years of the pandemic. It will be graced by stakeholders across the value chain including policymakers, transport companies, and consultants, among others.
Moreover, Mr. Araga will be unveiling a new logo during the event, signifying EVAP's vision of electrifying road transport in the country. This should encourage more automakers to bring their EV models to the local market which is currently being advanced by brands such as Weltmeister, Nissan, and BYD.
"We believe that generating demand [for] electric vehicles and encouraging investments in charging stations can help reduce the country's economic vulnerability due to our heavy dependence on oil imports, especially during these very challenging times," said Mr. Araga.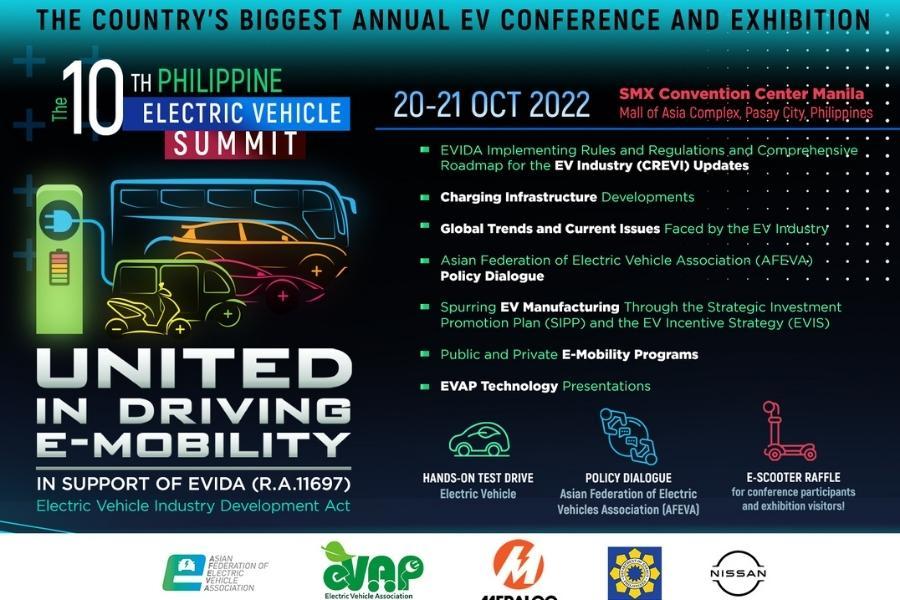 The EVAP is back for a physical stage
The following are the programs you can expect to see at the upcoming EV conference and exhibition:
Comprehensive roadmap for the electric vehicle industry
Encouraging more players in the EV charging space
Global trends and current issues faced by the EV industry
ASEAN Federation of Electric Vehicle Association (AFEVA) Policy Dialogue
Spurring EV manufacturing through the Strategic Investment Promotion Plan (SIPP) and the EV Incentive Strategy (EVIS)
Public and Private e-mobility programs
EV technology programs
You can learn more about the latest in the EV market at Philkotse.com.


Rex Sanchez
Author