It's a friendly contest that showcased EV models and charging infrastructure. 
If you're one of the folks that think that the Philippines is slow to embrace electric vehicle (EV) technology, then we've got a piece of news that might convince you otherwise.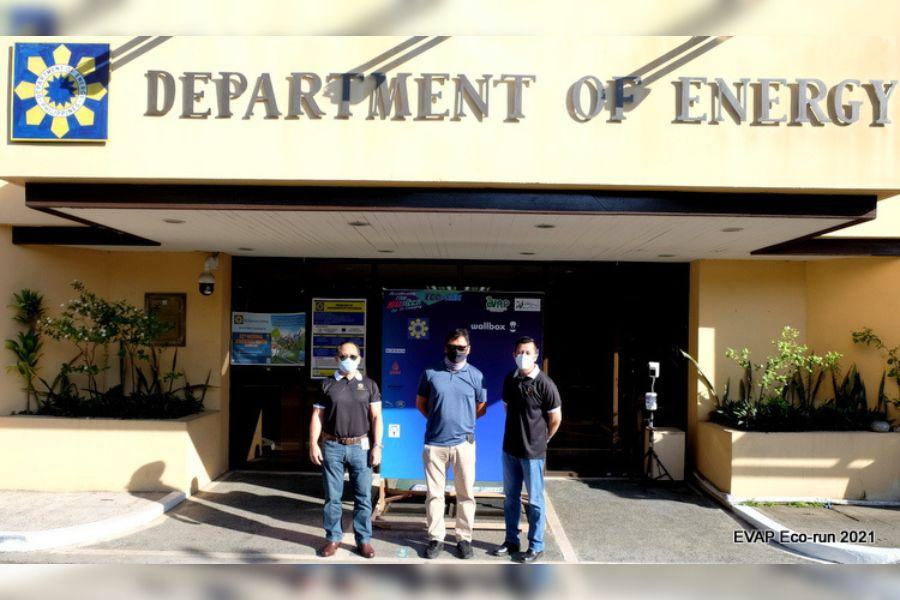 From left to right: Director Pacifico A. Avenido, Jr., Administrative Services (DOE), Edmund Araga, President (EVAP) and Director Patrick Aquino of DOE.
Last November 6, 2021, the Electric Vehicles Association of the Philippines (EVAP), together with its partners, has just set another milestone for EVs in the local scene. For the first time ever, the organization has held its first eco-run. This activity was also done in line with the ongoing 26th United Nations Climate Change Conference in Scotland. 
As for the route of the said run, it started at the Department of Energy (DOE) office in Taguig. The first was Unioil EDSA Guadalupe, which is capable of fast-charging electric-powered vehicles. Participants then went on to Jaguar Land Rover in Greenhills, San Juan, followed by BYD along Buendia and Dian.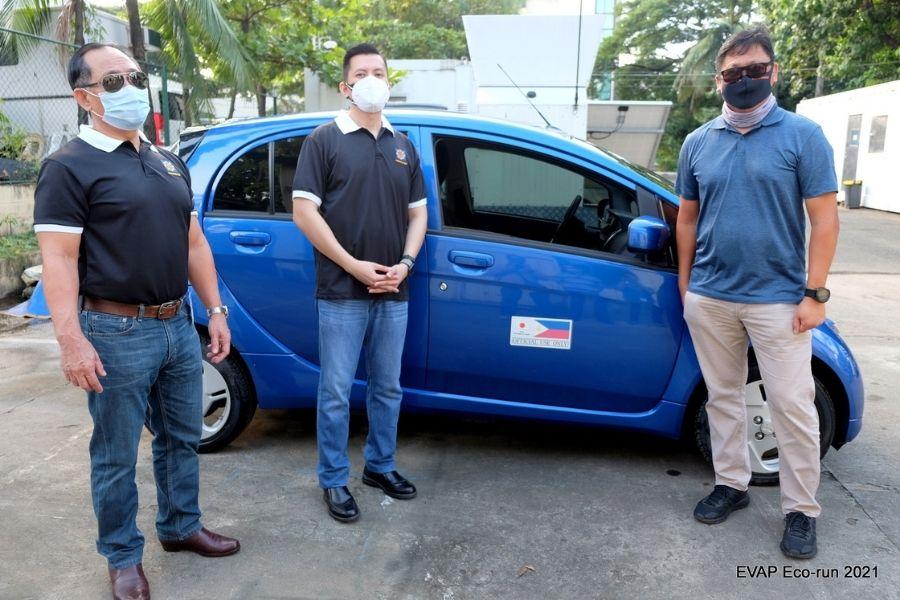 The DOE director, EVAP president, and DOE Admin services director posing with an EV
The last stop for the North leg of the eco-run is Nissan Otis. Nissan of course, is one of the major car brands that sell fully-electric cars locally. The Ford Autohub in BGC also served as a pitstop as Pilipinas Autogroup Inc. also distributes EV models through Dong Feng. 
Of note, the said eco-run had a total of 20 participants, all of which are EV owners, car brands, and government officials. Specifically, the Department of Energy Director Patrick Aquino himself also participated in the run.  
The said run consists of two routes: the north leg described above, as well as a south leg route. The south route was the reverse loop of the north leg route. Participants had to carry a passport, which was then checked at each checkpoint they visited.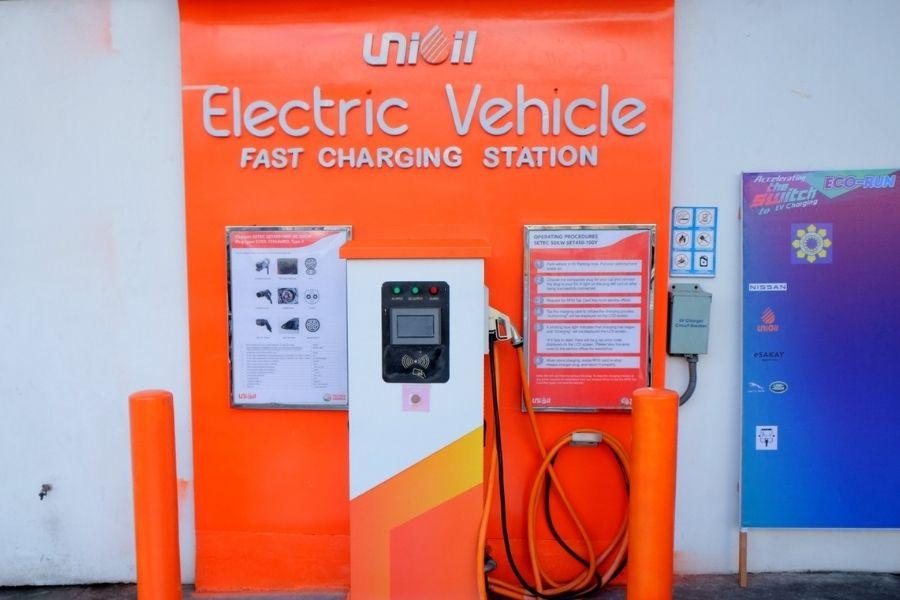 Unioil EDSA Guadalupe, one of the stops of the eco-run, is already equipped with an EV fast-charger
For the north leg, the winner was DOE Director Patrick Aquino, with Alexis Alberi Prado Torio as the runner-up. For the south leg, the win went to Mark Tieng from BYD, with Joel Macutala as the runner-up. For both loops, the win was secured by Christian Manual David, with Tom Tolibas from Nissan as the runner-up. 
For more car-related news, keep it here on Philkotse. 

Cesar G.B. Miguel
Author
Recent posts