Increasing electric vehicle awareness in every way possible. 
Nissan is one of the car brands in the Philippines that is working on increasing the market's electric vehicle (EV) awareness. With its Blue Switch campaign, Nissan Philippines aims to build key partnerships with the government and stakeholders to promote the advantages of driving an EV.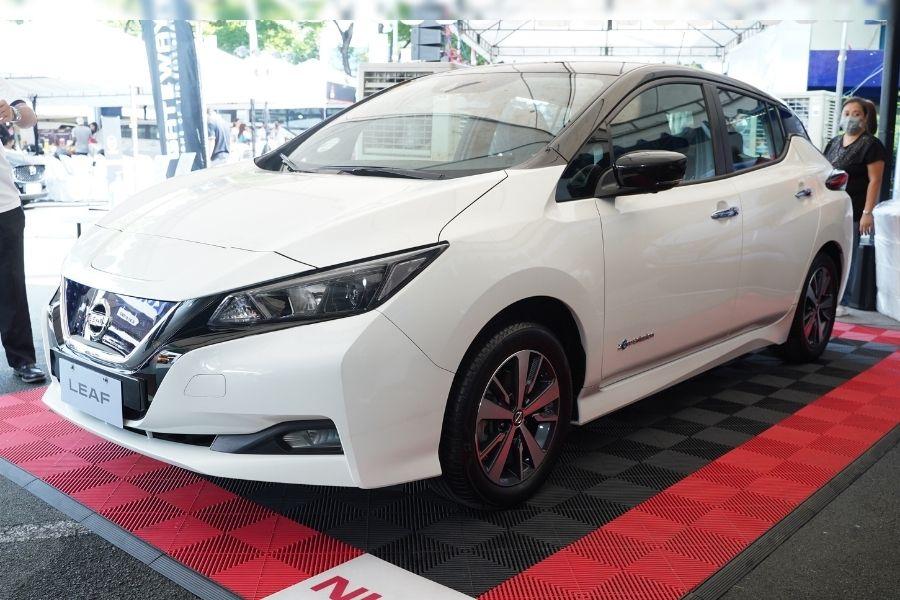 Nissan LEAF at the 2022 LTO Motor Show
Last month, Nissan PH joined a motor show organized by the Land Transportation Office (LTO) held at the agency's Central office in East Avenue, Quezon City. The four-day 2022 LTO Motor Show is part of the agency's 110th founding anniversary celebration. 
The Nissan LEAF EV took the center stage at the said motor show wherein the car brand was able to highlight its design, technology, and other features. One of the things that Nissan PH showcased during the show is the LEAF's vehicle-to-load (V2L) technology, where several home appliances such as coffee maker, electric fan, chest freezer, and charging station are powered solely by the car's battery through a Power Mover unit.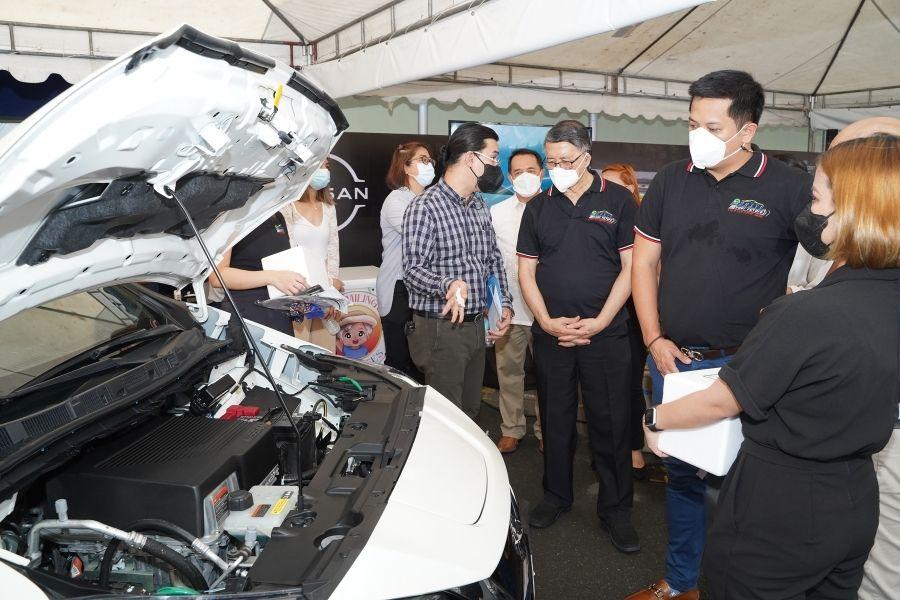 Nissan PH is pushing for EV awareness
Nissan intends to show that the LEAF is more than just a vehicle that can be used from getting to and from one's destination. It can instead provide power where electricity may not readily be available such as in off-grid campings. The Nissan LEAF can also be of good use during disastrous calamities as it could provide electric power that can be used to charge drained mobile phones. 
Speaking of which, the LEAF's capability allowed affected communities in Cebu during the aftermath of Typhoon Odette. Nissan PH sent its Power Mover V2L unit to typhoon-stricken communities in Cebu to utilize the LEAF EV as a mobile energy source to supply power in areas where there is no electricity. 
The Nissan LEAF was used as a mobile phone charging station, allowing individuals to fully charge their mobile phones in order to communicate with their families and loved ones.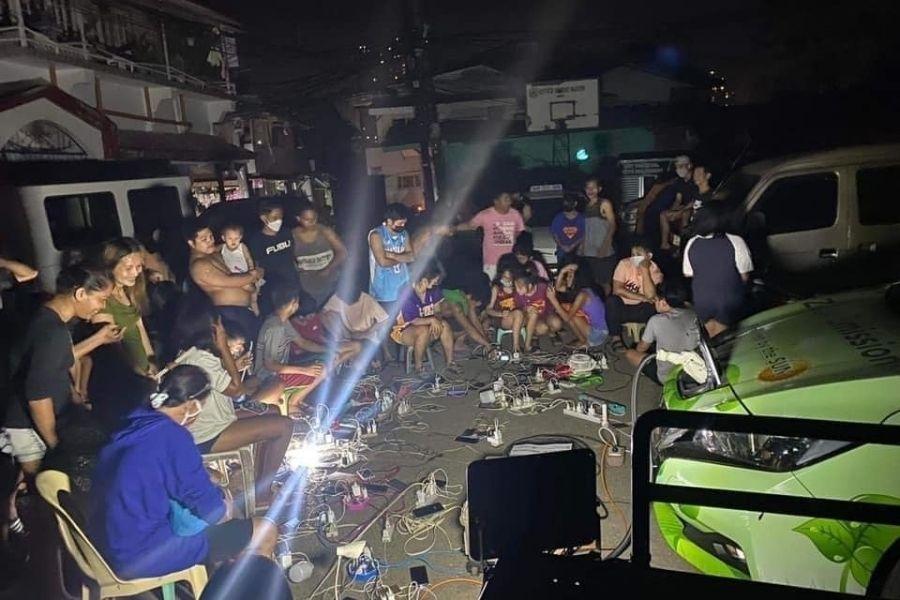 Nissan LEAF charging up mobile phones in Cebu
"Now that we have launched the Blue Switch campaign in the Philippines, the next phase for Nissan is to continue showcasing the LEAF's V2L capability which can aid address social concerns like disaster relief, ecotourism, and energy management, among others," Nissan PH General Manager for Communications Dax Avenido said. 
Meanwhile, attendees at the 2022 LTO Motor Show were also able to test drive the Nissan LEAF. The goal of the test drive is to let individuals feel the power of the LEAF EV firsthand as well as get to know more about the benefits of adopting electric mobility.
Access the latest automotive news for free on Philkotse.

Know more about Nissan LEAF 2023

The Nissan LEAF 2023 Philippines is a 5-door hatchback fitted with an all-electric powertrain. It is offered in the Philippines with one variant only which is priced at Php 2,798,000. Powering this electric vehicle (EV) is a synchronous electric motor capable of generating 148 horsepower and 320 Nm of torque. A 40-kWh lithium-ion battery is used, which aids the model's 311 km range. Only a single-speed gear reduction system is utilized to exclusively send power to the front wheels.
Dimensions-wise, the LEAF has a length of 4,490 mm, a width of 1,788 mm, and a height of 1,540, with ground clearance and wheelbase rated at 155 mm and 2,700 mm, respectively. This is the first and only commercially-available EV in the country. But in the all-electric options, the alternatives of Filipino car buyers include the Porsche Taycan, Hyundai Ioniq EV, and BYD E6.

Martin Aguilar
Author