It certainly lives up to expectations.
Toyota Motor Philippines (TMP) is starting to grow its hybrid electric vehicle (HEV) lineup by introducing more models that use a combination of an internal combustion engine (ICE) and an electric motor. One of these is the Toyota Corolla Cross in 1.8-liter V HEV guise, a compact crossover that sits on the same TNGA-C platform as the Corolla sedan.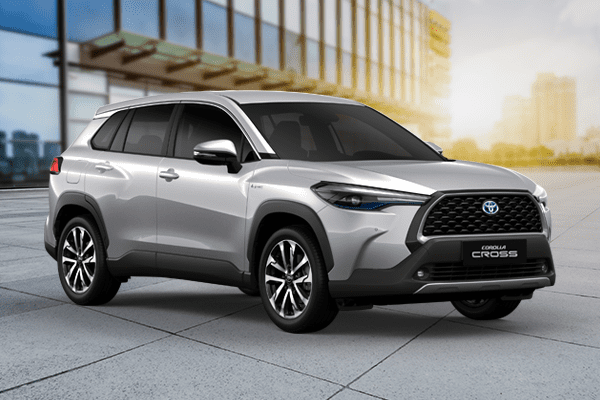 Toyota Corolla Cross
As the Corolla Cross uses a hybrid powertrain, one can't help but be curious whether its fuel consumption rating lives up to the hype. As such, we have listed down the average fuel efficiency numbers that you can use as a reference to help you decide in case this crossover is part of your shortlist.
Toyota Corolla Cross fuel consumption: City Driving
In city driving conditions, the Toyota Corolla Cross posted a fuel consumption rating of 14 km/l. That is an impressive number as it sits above the average in its segment. It even beats the fuel efficiency numbers of many sedans despite having a beefier body that offers more room for passengers.
The said fuel consumption number is delivered by the efficient operation of the engine and the electric motor. Whenever the ICE isn't needed, the electric motor automatically powers the front wheels alone, saving fuel in the process. The motor draws power from the battery which can be charged through regenerative braking and coasting, among others.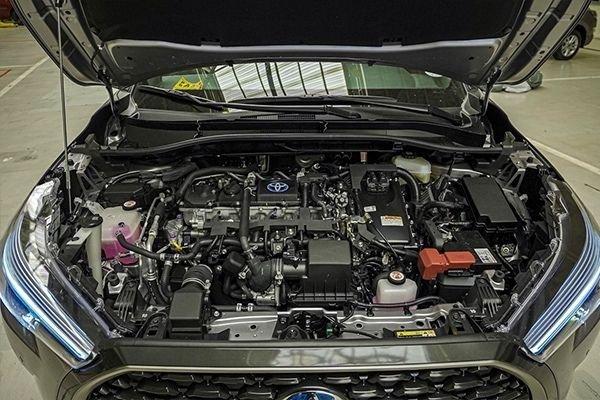 The Corolla Cross boasts an efficient hybrid powertrain
For specifics, the Toyota Corolla Cross 1.8 V HEV is powered by a 1.8-liter 2ZR-FXE gasoline engine paired with an electric motor, producing a combined system output of 120 horsepower and 142 Nm of torque. It is also available with a non-hybrid powertrain which uses the same engine as the base 1.8 G variant. A continuously variable transmission (CVT) is standard across the range.
Another Corolla Cross feature that users can benefit from on the hybrid powertrain is the EV mode. With a press of a button, you can let the electric motor drive the vehicle in the city. Once the vehicle starts picking up speed, the combustion engine will be engaged to provide more power on the highway.
Toyota Corolla Cross fuel consumption: Highway Driving
Speaking of highway drives, the Toyota Corolla Cross managed to return 22 km/l. Aside from EV mode, the vehicle is also equipped with a Power mode, which provides better throttle response. This is ideal for use on highways, especially if you need to overtake slower vehicles in front of you.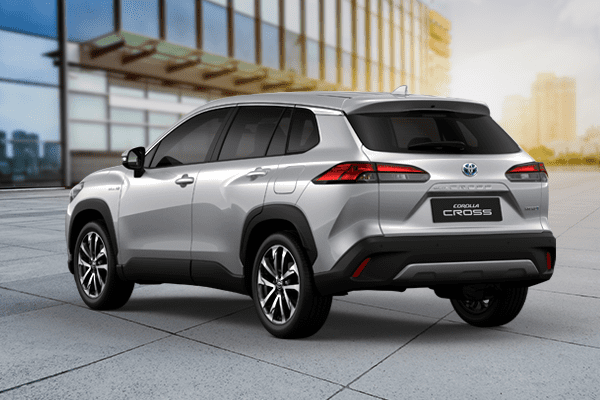 It is one of the most efficient vehicles in its class
Looking at the engine output, the Corolla Cross V HEV is quite low in comparison to mainstream rivals such as the Ford Territory. The latter is capable of generating 141 horsepower and 225 Nm of torque. That said, it's evident that TMP is prioritizing fuel efficiency over power for its hybrid compact crossover entry in the Philippines.
If you will drive on out-of-town trips at full passenger capacity of five with loads of cargo, the Corolla Cross' fuel consumption rating is expected to slightly go down. To compensate, you can try to keep the engine revs as low as possible, coast on open roads, and use EV mode if you find yourself caught up in toll gate traffic.
Toyota Corolla Cross fuel consumption: Verdict
To answer the question, yes, the Toyota Corolla Cross is an efficient crossover that you can consider as your daily driver. It may not be the most powerful in its segment, but the model can take you farther without you having to spend too much on gas money. This is an important feat considering the rising prices of fuel these days.
At Php 1,665,000, you can drive home the efficient Toyota crossover with a hybrid powertrain. You can opt for the Platinum White Pearl Mica which adds Php 15,000 to the sticker price. For the non-hybrid G variant, it is offered at Php 1,303,000 only, with the Platinum White Pearl Mica as an available option as well.
Get more car fuel tips only at Philkotse.com.
Know more about Toyota Corolla Cross 2022

The Toyota Corolla Cross is essentially the crossover version of the Corolla Altis. It shares the same TNGA-C platform as its sedan brother, and it has the same selection of powertrains at least for the local market.
Currently, there are two available variants for the Corolla Cross. The entry-level variant is the Corolla Cross G 1.8 CVT and it has a price tag of Php 1,285,000. The top-spec model meanwhile is the Corolla Cross Hybrid V 1.8 CVT, which can be had for Php 1,650,000. Later in 2022, Toyota PH then added the Corolla Cross GR-S, which is priced at Php 1,774,000.
The Philippine-spec Corolla Cross has two available engine options. For the G-trim, it uses a 1.8-liter inline-4 gasoline engine that can produce up to 138 horsepower and 172 Nm of torque. The V-trim and GR-S in turn both use a 1.8-liter hybrid engine capable of making up to 120 horsepower and 142 Nm of torque. All variants are front-wheel-drive, and all use a continuously variable transmission.
Size-wise, the Toyota Corolla Cross measures 4,460mm in length, 1,825mm in width, and 1,620mm in height. It also has a wheelbase length of 2,640mm, and a ground clearance of 161 mm.
Locally, this Toyota-made crossover competes against the likes of the Subaru XV, the Honda HR-V, Ford Territory, Kia Seltos, and the Mazda CX-30.

Rex Sanchez
Author
Recent posts