Cleaning your vehicle is one of the things you need to do to keep it in good condition. And cleaning floor carpet specifically is not very hard to do and will not take much of your time. Keep reading to know how to properly clean car floor carpet
Cleaning your vehicle is one of the things you need to do to keep it in good condition. It may not be as significant as doing maintenance and repair to the car's engine and other parts but doing it can make a great difference to separate a well-maintained vehicle from a bad-looking one.
How To DEEP Clean your Cars Carpets The RIGHT Way
Besides, the carpet is not very hard to do and will not take much of your time. Read this article from Philkotse.com to find out how to clean your car-floor carpets.
Step 1. Vacuum and shampoo
Clean the interior of your vehicle. Grab all the items that are scattered onto your car's carpet. Remove any loose items that are lying elsewhere in your car. 
Remove the floor mats. Take out the floor mats and shake them outside to remove all the pieces of trash and dirt in it. After that, place them in a dry area next to your car.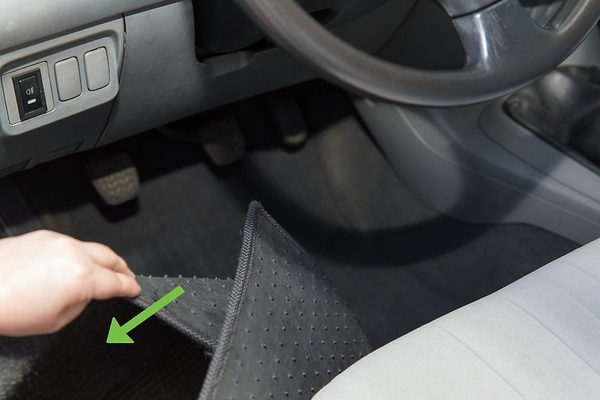 Take out the floor mats
Clean your vehicle thoroughly with a vacuum cleaner. Vacuum all the places inside your vehicle from front to back. Reach under the seats and pedals to pick up all the remaining trash and dirt.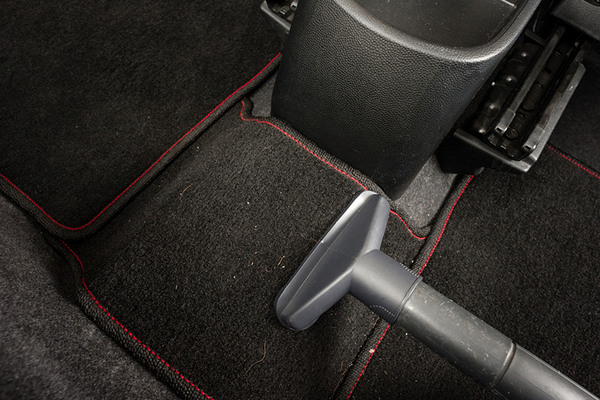 Clean your vehicle thoroughly with a vacuum cleaner
Choose what you prefer as the best carpet cleaner and use also the best brush. There are different carpet cleaning products you can choose from. Regardless of your choice, the method will still be the same. You can also use laundry detergent if you want.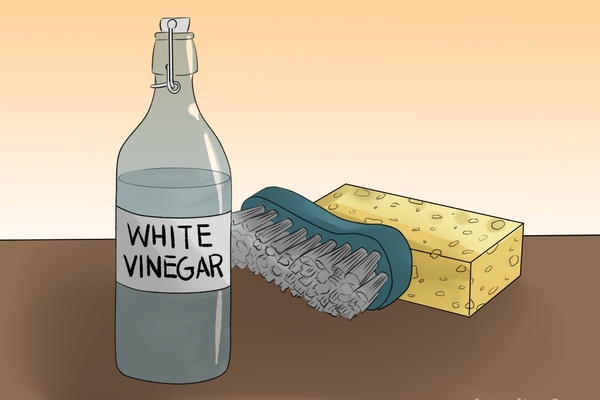 Choose the best carpet cleaner, and also use the best brush
Clean the carpet. Spray carpet cleaner on the carpet and let it soak for 10 minutes. Brush it slowly but with force to clean it very well. Use circular motions in brushing to bring up most of the grime and dirt. Repeat brushing on areas with a large number of stains and dirt.
Rinse the cleaned carpet. To do this, you can use a wet cloth or rag and wipe the areas that are shampooed. Try to remove as much soap as you can. Remember not to wet your carpet too much as this can cause the formation of molds. As long as you wipe most of the soap from the carpet, it should be fine.
Allow the car to dry out. It is important to dry your car to avoid moisture buildup. Leave all the doors of your car open and dry it under the sun. Wait for a few hours for your car to completely dry. Feel the carpets you cleaned and if they are still wet, leave them for a few minutes or so.
>>> Worth to note: 
Step 2. Clean the floor mats
Take out the car mats and vacuum them. Use a reputable-brand vacuum to get rid of all the dirt and debris on the mats. Vacuum both sides of the floor mats.
Wash the bottom part of the mats. Mix soap with water and apply it to the mats. Spray water using a water hose to shake the debris, and make the soap foam. Scrub the mats using a sponge, towel or brush. Rinse the mat once again and dry it using a towel.
Spray fabric cleaner to the upper part of the mats. You can use laundry detergent or a carpet cleaning formula and pour it on the fabric. Spray the fabric together with water to remove debris.
Scrub the fabric using a medium-sized brush in a circular motion. You can spray water while scrubbing. After that, rinse the fabric until all bubbles of soap are gone.
Dry the mats. Use a vacuum to remove remaining water then dry them with a towel and hang afterward.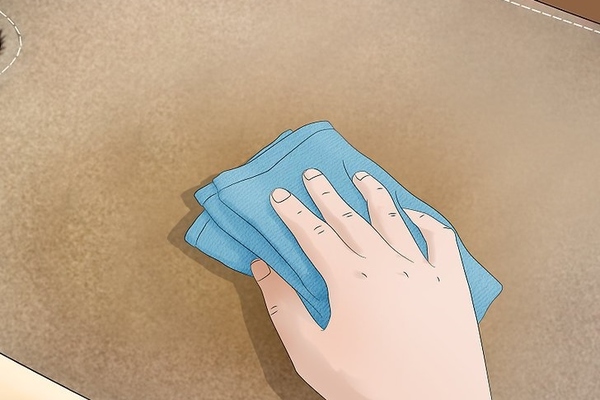 Use a vacuum to remove remaining water then dry the mat with a towel
Step 3. Clean the stains on the carpet of your car
Use hot water to remove stains. Mix the hot water together with dish detergent and a cup of vinegar in a container. Dip a sponge or rag and apply it to the stained area.
Remove any spills of coffee, soda, and alcohol using cold water. Apply cold water to the spill then blot using paper towels.
Use club soda to eliminate vomit stains, if any. Pour the soda onto the stained area then scrub it with a washcloth. Use a towel to dry the area. Baking soda will also remove these stains.
If there are pen stains, use salt or hairspray to clean it. Spray hairspray to the marked area and rub it using a damp cloth. Use a towel to dry it off.
For greasy stains, rid of them it using paint thinner. Drop a small amount of thinner on a piece of cloth and scrub. Use a paper towel to remove the remaining thinner.
Use glass cleaner on general stains. Just spray it to the affected area and wait for 5 to 10 minutes to have the effect. Wipe the stain using a washcloth.
Some stains are hard to remove, you can use hydrogen peroxide under these circumstances. Make a paste using non-gel toothpaste and three percent of hydrogen peroxide. Apply it to the stained area and wait for five minutes. Rub the mixture on the carpet using a rag and wipe the excess with a paper towel.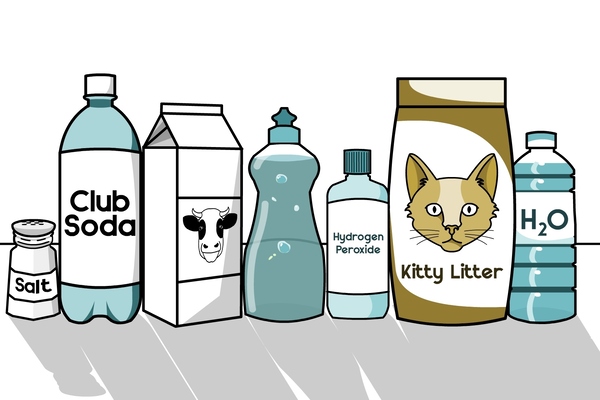 There are different household cleaning materials that can be used to clean the car carpet
>>> Check out: How to remove blood stains from your car's upholstery.
Use laundry starch to remove blood stains. Mix it together with cold water until the mixture is firm. Apply the mixture to the bloodstain for 30 minutes. Scrub it using a washcloth and wipe the excess using a paper towel.
To remove gum, you need to place cubes over it for 10 minutes. Remove the gum using your hands or a scraper. Wash the area with a wet cloth and dry afterward.
Use Borax to remove the smell of animals. Sprinkle it onto the carpet and leave for an hour or so to remove the animal smell. After that, vacuum the Borax and wipe with a dry cloth.
You can also remove stains using a mixture of meat tenderizer. Mix cold water together with a meat tenderizer. After that, place it on the stained area for about 30 minutes. Then, clean the area with a washcloth and dry it afterward.


Hanna Sanchez
Author