You can take your Montero Sport into the boonies with mods.
The Mitsubishi Montero Sport is one of the most popular pickup truck-based, midsize SUVs in the Philippine market. And from the get-go, many are of the opinion that it already has the road presence and the right number of mechanical bits to handle rough roads and light off-roading.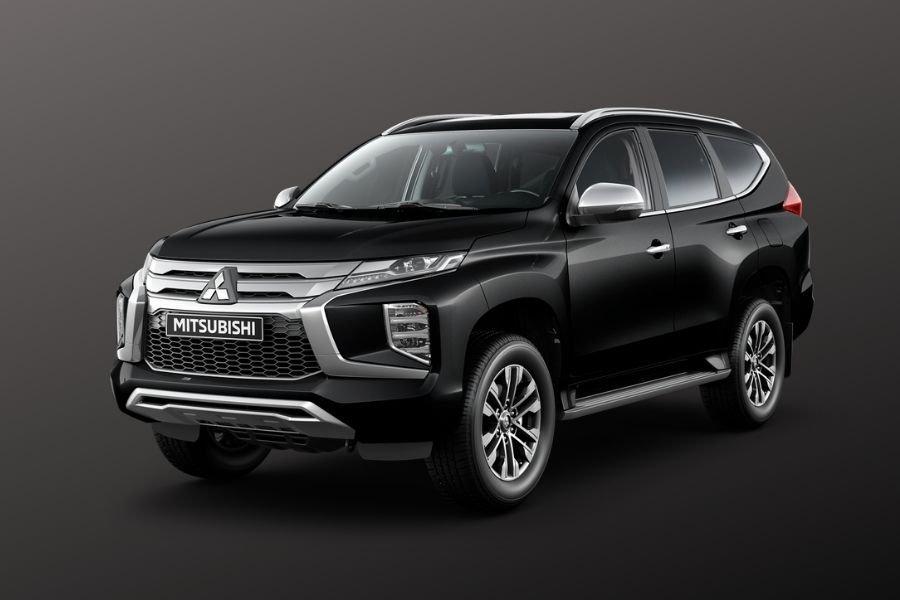 The Montero Sport in stock form
But what can one do to improve the Mitsubishi Montero Sport 2021 even further? How can one make it look more macho? What kind of mods does it need to become a full-on off-roader? Here are some tips & advice.
Mitsubishi Montero Sport Modified: Macho looks with some practicality 
Before describing what you can do to the Montero to make it a capable off-roader, let's first talk about some mods that can make it look like one but not totally quite there yet. These modifications however, can also see some use in off-road situations, but for the most part, they lean more towards the SUV's looks and practicality.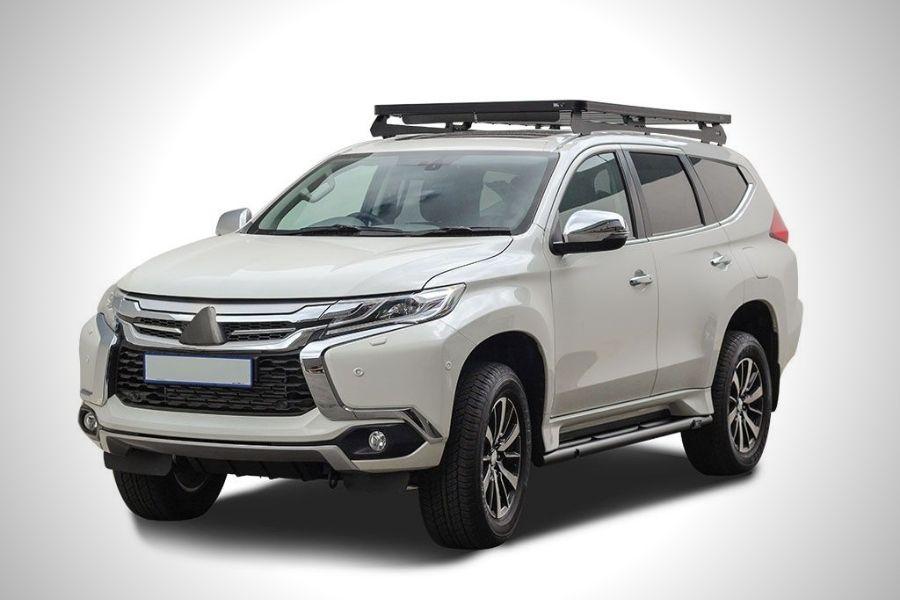 A Montero Sport equipped with a roof rack [Photo source: Premium Overland Outfitters]
For instance, something as simple as roof racks can enhance the look of your Montero Sport. It provides it with a more utilitarian feel, plus it can allow you to carry stuff that otherwise won't fit inside.  
Another aftermarket part that can make your Montero Sport more tougher-looking is of course a new set of aftermarket wheels. The stock wheels of this Mitsubishi model already look great, but the angular designs from Black Rhino might complement the futuristic look of the Montero Sport's front end. There are also brands like BCC Wheels, Fuel Wheels, among others. Even Rota Wheels have some off-road models that might suit the Montero Sport.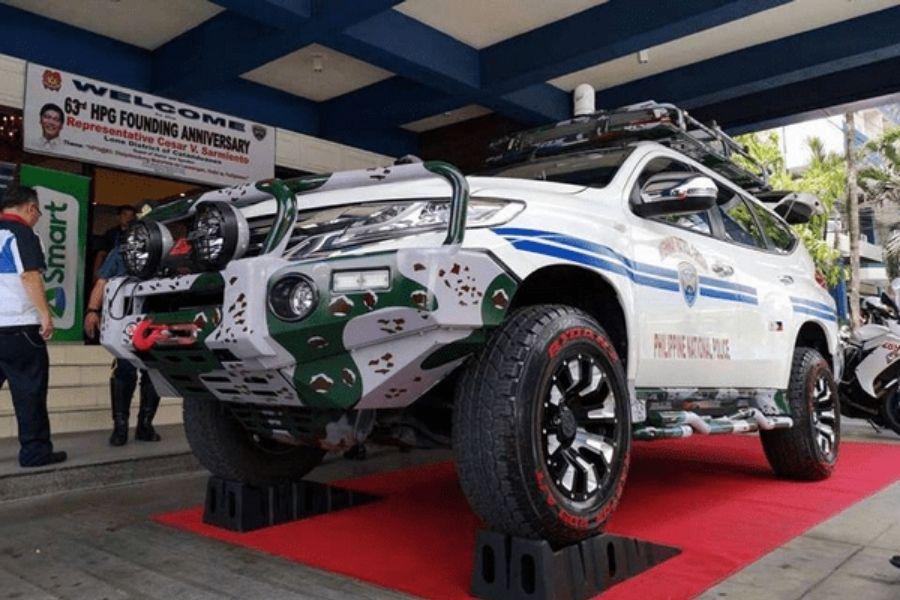 Check out this Montero Sport kitted out as a search and rescue vehicle for the PNP-HPG
Do note though that if you're fitting your Montero Sport with larger aftermarket wheels, it might have some effect on its handling. Also note that installing a set of new tires with aggressive off-road treads might negatively impact the noise, vibration, and harshness (NVH) levels of your SUV. All-terrain tires might also cause poor fuel efficiency on pavement. 
Mitsubishi Montero Sport Modified: Full-on rockhopper 
If you want to prepare your Montero Sport to be able to handle mud, rocks, sand, and whatnot, then you'd have to consider some mods that will drastically change the SUV mechanically. 
Plus, these will require a lot of work and money on your part if you're installing them yourself. We do not recommend that though. Instead, we encourage you to acquire the services of any of the many off-road tuning shops here in the Philippines.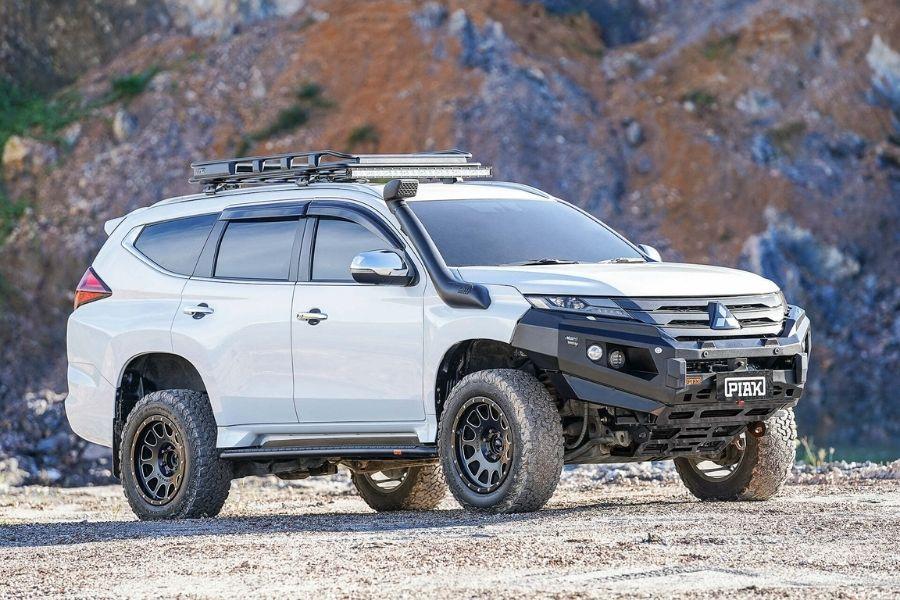 Looks menacing right? [Photo source: wolf4x4]
To start off, you'd want to increase the Montero Sport's ride height. In stock form, it already has 218mm. Then again, that might not be enough if you want to take it out to the boonies. For this, you'd want a suspension lift kit.  
Specifically, brands that sell this mod for the Montero Sport include ARB with their Old Man Emu kit. This can cost around Php 50,000. That's quite a bit of dough, but the said kit already includes front shock absorbers and 20mm coils, and rear shock absorbers as well as 35mm coils. 
If you can wait for imported products, there's also the suspension lift kit from TJM. Like ARB, they're also made in Australia, but this one's geared more towards peak performance on sand.  
Next up, you'd want a steel bumper that can accommodate a winch. For this, there are brands like Hamer, rhino4x4, SR Performance, among others.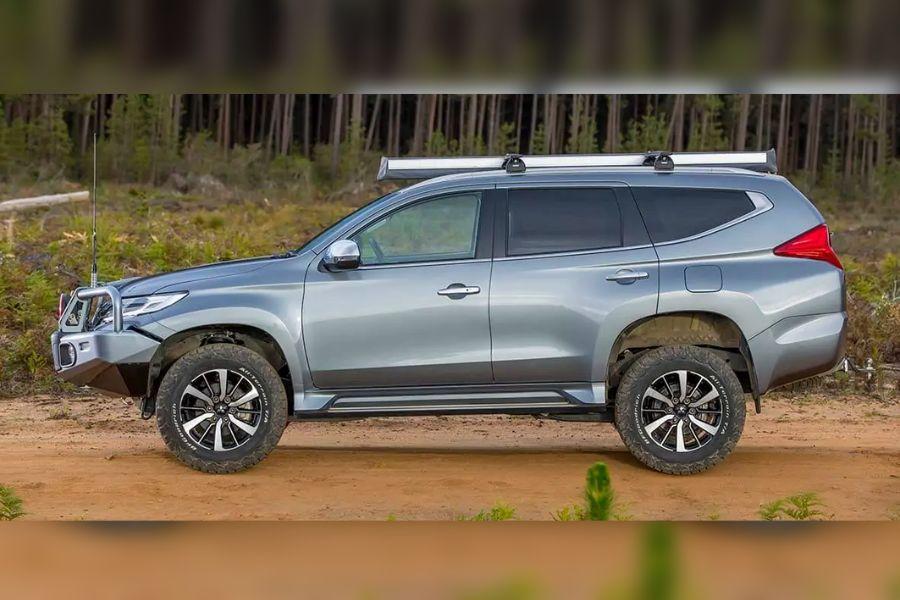 A Montero Sport equipped with ARB's Old Man Emu Suspension kit [Photo source: ARB Europe]
Do note that a steel bumper is useful for protecting your Montero Sport. Plus, a winch can pull you out of sticky situations when you need it. Plus, most of these products already come with mounting points for steel skid plates and even for auxiliary lighting. 
And lastly, you'd want a good set of tires that are rated for off-road use. As we've said, these can negatively affect your fuel mileage, but that's the price you'll have to pay for being able to rock crawl or go through knee-deep mud pits.  
In the Philippines, there are numerous options for these. There are brands like BFGoodrich, Cooper, Michelin, Bridgestone, Goodyear, and many others. Be aware though that all-terrain tires carry a premium over regular road tires. 
To conclude, those are the basic mods one can provide the Montero Sport for a more macho appearance, and more capable off-road. Be aware though that this list is far from exhaustive as there are numerous other modifications that you can give to your Montero Sport.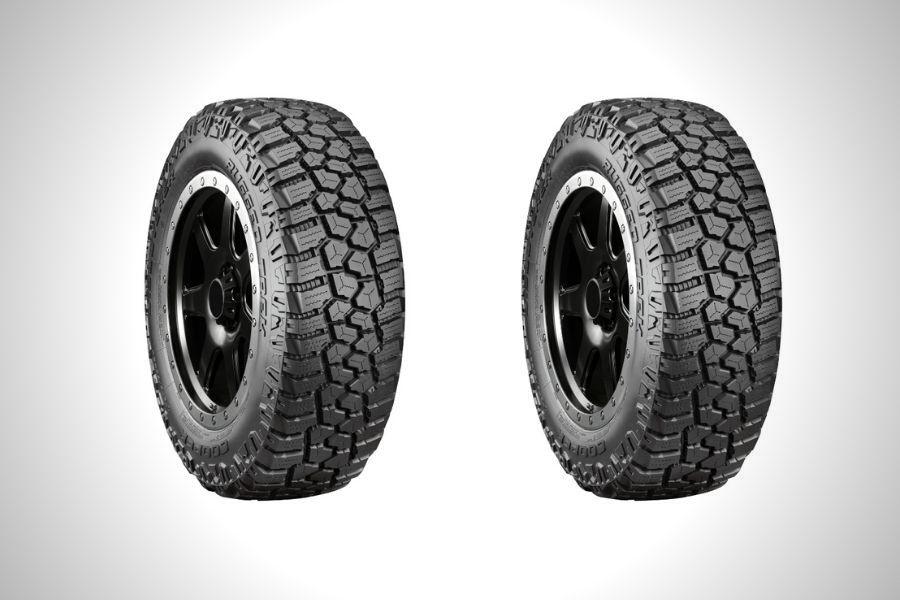 These look cool. But if you're only driving your Montero on pavement, then you might get poor fuel mileage
For instance, you might want to give it a chip tune to get more torque. You might want an aftermarket radiator for better cooling. You might even want a better air intake or a larger intercooler. The sky's the limit for Montero Sport mods, but be aware that these can be expensive, and you have to know what you're doing. 
Also, you might take stock of the Montero Sport variant you already have especially if you want to go off-roading. For this, you'd want the Montero Sport GT 4x4 AT. It is the only trim for this model with a 4x4 drivetrain after all. Otherwise, no dice. 
For more guides on car mods, and car buying and selling guides, keep it here on the Philippines' largest automotive portal. 

Know more about Mitsubishi Montero Sport 2022

One of the popular midsize SUVs in the Philippines is the Montero Sport by Japanese auto giant Mitsubishi. It continually hits the list of best-selling cars in the country every year. Mitsubishi Montero Sport 2022 price in the Philippines is quite good, ranging from PHP 1,568,000 to PHP 2,341,000 with five variants. Powering this midsize SUV is a 2.4-liter 4N15 inline-4 Mitsubishi Innovative Valve Timing Electronic Control (MIVEC) that makes 179 hp and 430 Nm of torque. It can send power to all four wheels via either a 6-speed manual or 8-speed automatic with Sports Mode. The Montero Sport spans 4,825 mm in length, 1,815 mm in width, and 1,835 mm in height. Currently, this Mitsubishi vehicle is competing against the Toyota Fortuner, Isuzu mu-X, and Ford Everest.
The Mitsubishi Montero Sport, as a third-generation model, displays its benchmark for the brand's contemporary lineup, which is the 'Dynamic Shield' grille that shows a completely redesigned front. Similar to the model it replaced, the Mitsubishi Montero Sport is L200 or Strada pickup based. The chassis and half of its front body structure are the same as its pickup sibling. It still uses the three-link live axle coil spring for the rear suspension and the independent double-wishbone front suspension from the model it supersedes. The full list of Mitsubishi Montero Sport for sale of car dealers on Philkotse.com gets 82 results, you can take a look to make a wise choice yourself.

Cesar G.B. Miguel
Author
Recent posts