To tint or not to tint your car? No worries because Philkotse.com can help you find the answers and help you decide.
Here in the Philippines, most brand-new cars bought from the local dealerships come as plain and untinted. Deciding to have your car windows tinted is not mandatory, but it is actually more of a personal choice. We at Philkotse.com has agreed to discuss essential details that you need to know about tinting that can help you in your decision-making process.
Tinted windows can help cool you down especially during hot summer days here in the Philippines
1. Advantages of getting your car tinted?
In general, tinted windows offer many advantages that many people don't understand. Some of the benefits include the following:
Tinted or colored cars protect you and your passengers from harmful UV rays.
Helps avoid road accidents due to a lesser amount of glare while driving. No need to wear shades that can cause blind spots in some instances.
Tints reinforce your windows and windshield because the tint protects the glass from shattering in case of accidents.
Keeps your car temperature lower even when parked for an extended period.
Tints can protect leather seats from cracking and peeling and also other parts of the interior from harmful sun damage.
Tints provide you extra security and more privacy while traveling. It also deters bad elements from stealing your valuables because they don't have any idea of what's inside the car,

Tints have its own set of pros and cons, but it is up to you to weigh things out
>>> Also read: 7 tips to choose the right car window tint
2. Disadvantages of having cars tinted?
After discussing the advantages of getting a car tint, here are some of the disadvantages.
Heavily tinted cars are not advisable for people who have vision problems because it may cause serious road accidents. The Land Transportation Office is currently addressing this issue.
Heavily tinted cars may appear suspicious to some people that includes law enforcers.
Driving at night even with functioning headlamps can still be quite challenging if you have a heavily tinted windshield and windows.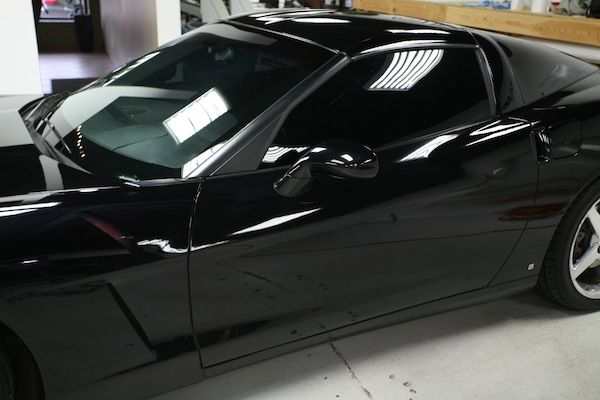 Make sure to do your research about the different types of tinted films that can be used for your vehicle
3. What to consider before having your car tinted?
Before deciding whether to have your windows tinted or not maybe you should ask yourself if do you need car tints or not?  Yes, window tints are necessary but are this your priority to have it done at this point? If you think that having tinted windows can improve your driving conditions then, by all means, you should go for it.
>>> Worth reading: 4 easy steps for Filipino car owners to remove your car's tint bubbles.
4. Different types of tint?
Ceramic- made of high-quality ceramic films that are best known for blocking 50-70% of harmful UV rays without interference off cellphone and radio signals. The material is more expensive as compared to others, but it's all worth it.
Carbon- this particular type of tint offers many benefits as compared to others. Carbon tints provide more insulation to the interior of the vehicle keeping the temperature cooler and giving more protection to the upholstery and dashboard.
In terms of appearance, carbon tint is the most attractive amongst the rest because of its matte finish that provides any car with a more attractive overall look.
Crystalline- is a clear type of tint that comes unnoticed by most people. This material is perfect if you want a darker hue that doesn't use heavy shades. Crystalline tint also does a good in protecting the inside of the car from the harmful rays of the sun.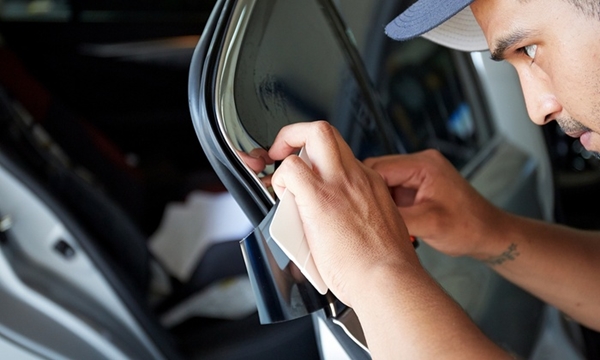 Crystalline tint is perfect if you want a darker hue that doesn't use heavy shades
>>> Read more: Choose the best car window tint: Essential tips & tricks for Pinoy drivers.
Dye- this is the most common type of car tint film that is being used by most drivers here in the Philippines. It gives you and your car necessary protection from heat and glare, but it lacks extra properties as compared to other types of film tints.
However, the dye tint remains to be popular to the mass market because of its very affordable price point. Dyes are a perfect choice for those who have a limited budget but still would like to get your car tinted.
Hybrid- is a combination of dye and metallic ingredients that gives car owners the right amount of protection from the sun and the privacy that owners deserve. The hybrid tint is not as reflective as the metallic tint but otherwise does a good job. Also, the price is affordable to transport owners.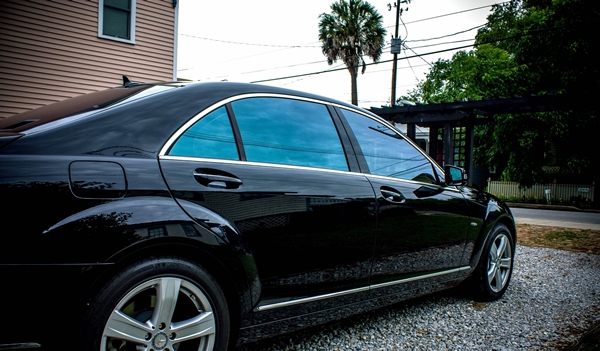 Metallic tint does a great job in providing UV protection
Metallic- the most common ingredient used is made by titanium metal particles that also does a great job in providing UV protection and making the glass windows more resilient or "shatter resist" that gives car owners a sense of security while driving.
5. Should I do the tinting by myself or have a professional take good care of it?
These two options are both good ones but at the end of the day what matters is the final result of the tint job. If you are confident with your skills, you can avail of a "do it yourself" car tint package that can be purchased at local car and auto supply shop.
You may visit several shops located in Banawe Street in Quezon City and canvass for tint kits at an affordable price.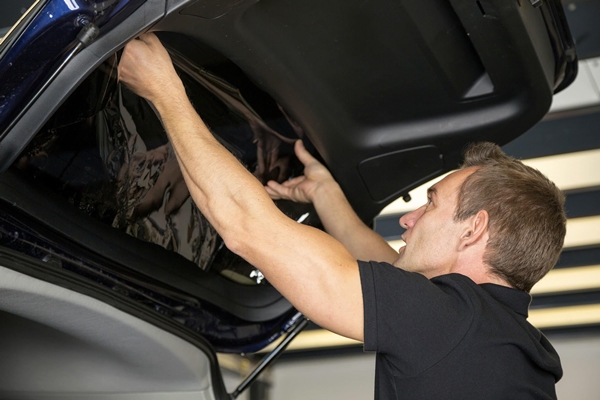 Dye tints are very budget-friendly, but you may have to replace it every one or two years
However, if you are having second thoughts in doing the tint job by yourself, then you may hire a professional installer to work on your car windows.
However, before accepting any offers better make sure that they will be using the right kind of tint for your vehicle. Using the wrong type of tint can cause permanent damage to your windows.
For best results and longer-lasting tints, it is always best to have your car tints done by a professional tint installer so you can guarantee that the quality of work is superb and will last for a long time.


Liza Campos
Author