It's part of dressing up the car and giving it a more premium look.
Many customers tend to dress up their vehicles soon after acquisition to reflect their personal style, and the seats are no exception. The most common upgrade to stock seats is draping them in leather aftermarket covers, whether off-the-shelf or made-to-order.
After all, leather is a material commonly found in pricier model variants, and adding a more premium look and feel to the car's interior has a positive effect on both the car's aesthetics and the owner's confidence.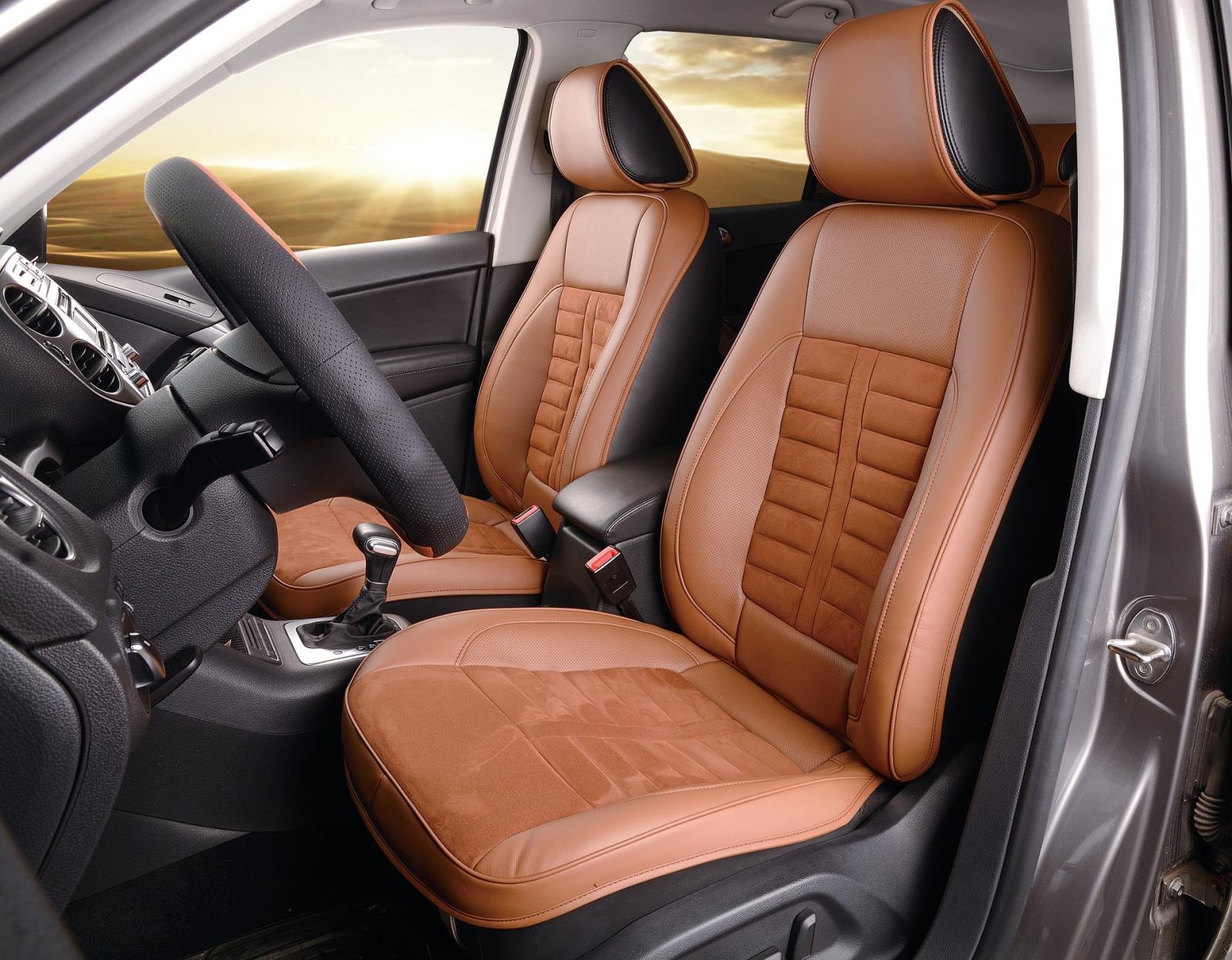 Leather seats give the car a premium look
But do you really need to cover up your stock fabric seats in leather? Apart from making the car look more expensive than it actually is, leather seat covers are useful in family cars.
They make cleanup easier in the event of unexpected spills, especially where little children are concerned. Water doesn't penetrate through the material easily, and the seats are shielded from stains as well as the wear and tear of everyday use.
A well-preserved set of stock fabric seats contributes to the car's resale value years down the line.
Easy-to-clean seats are a must especially when having children on board
>>> Related: How to choose car seat cover in the Philippines [Essential Tips]
There are certain disadvantages to using leather seat covers, however. For one thing, they can get unbearably hot, especially when the car has been parked out in the sun too long.
As leather is non-porous, there's nowhere for the ambient heat to go but on the surface of the material, which you can definitely feel as soon as you sit down. You'll need to turn on the car's air-conditioning to help cool down the seats, and that can easily take some time (not to mention affect your car's fuel consumption).
Leather is also heavy, which again makes your car drink up more fuel by adding weight. A slippery texture is also one of leather's attributes, meaning you might end up having more than your fair share of slipping and sliding, especially when negotiating turns.
Genuine leather seat covers might lend a more luxurious look, but leatherette cracks and breaks more easily, resulting in some unsightly peeling with everyday use.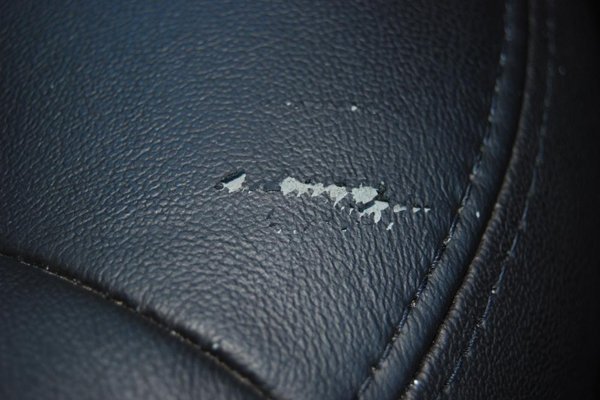 Inferior leather materials tend to peel off with use
>>> Related: Do's and Don'ts of Leather Car Seat Cleaning
Considering the drawbacks of using leather seat covers, they're still cheaper than going for a variant or model with stock leather seats. Leather seat covers typically cost between Php 3,000 and Php 12,000 depending on the vehicle, materials used, and if there are additional designs.
You can easily replace them with a new set in case they get irreparably damaged or you just want to switch to another color palette. If you usually have the car all to yourself though, you might want to consider just retaining the stock fabric seats.
Sit tight and find more car ownership tips for newbies at Philkotse.com.


Joseph Paolo Estabillo
Author