5 annual car expenses you should prepare for
5 annual car expenses you should know before you decide on buying a car. This is a list of car expenses you need to prepare for.
A right for some, a privilege for others; no matter how you look at it, owning a car is a significant milestone. Paying the sticker price through cash or financing may have helped you scale one summit, but an entire mountain range is waiting behind it.
That's because buying a car is the easy part; what's harder is keeping it and making sure it runs well for years to come, which is why having a car isn't something to be taken lightly.
There are people who view cars as a money pit, but it really depends. Assuming that we're talking about a car that has no inherent problems or shortcomings, the money you spend is just to make sure that it stays that way. Sure, the comfort, convenience and social status that come with owning a car are nice to have, but they don't come without a price. Several prices, in fact.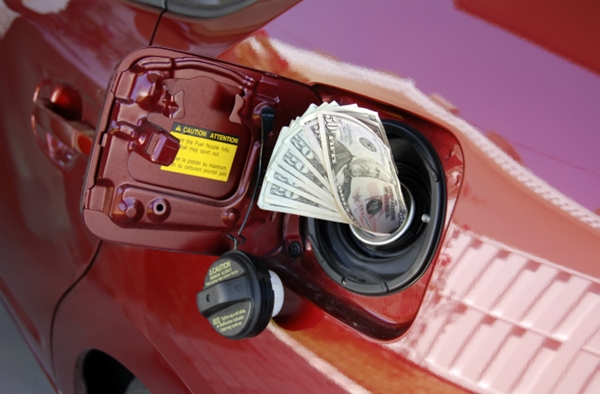 So what are these fees and costs of owning a car?
So what are these fees and costs that may not make our wallets too happy, yet are a necessary part of car ownership? Read this article from Philkotse.com to find out:
1. Fuel
Whether gasoline or diesel, fuel is to cars as food is to the driver; without either, you're not going to get very far (if at all). In terms of vehicle-related expenses, fuel likely gets the biggest share of the pie. Some people can afford a full tank of fuel for a given period, while others make do with a few hundred pesos worth every few days.
If your vehicle is gasoline-powered, then you may be paying a bit more than others at the pump, especially if a premium is your preferred blend. Regular fuel is currently priced at an average of PhP55 per liter.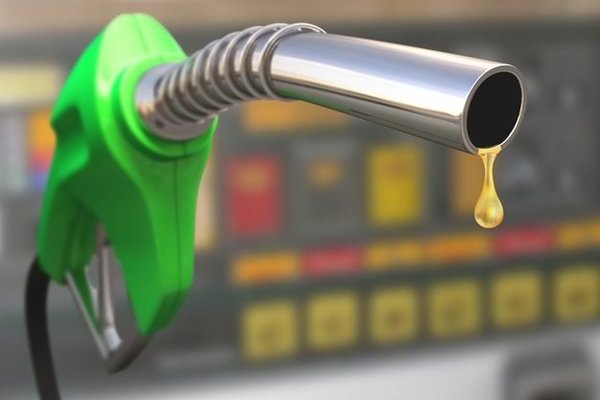 Fuel is to cars as food is to the driver
Diesel vehicles tend to have a higher acquisition cost than gasoline ones, but at an average cost of PhP42 per liter, the fuel is comparatively cheaper as it isn't as refined as petrol (although diesel vehicles tend to have a higher acquisition cost).
Depending on traffic conditions, you can either stretch a full tank of gas over two weeks or end up guzzling every drop in a matter of days.
>>> Check out: How to compute your actual fuel consumption?
2. Parking
If you manage to score a free parking slot wherever you go, thank your lucky stars as the rest are consigned to either go car-less or pony up a pretty penny for a decent parking space.
What's more, if you don't have a dedicated garage, to begin with, you'll have to leave your car outside which isn't really ideal, especially if you happen to live along a public road. And with recent efforts by the government to push for "no garage, no car" legislation to help clear congested roads, then the problem is bound to get more complicated.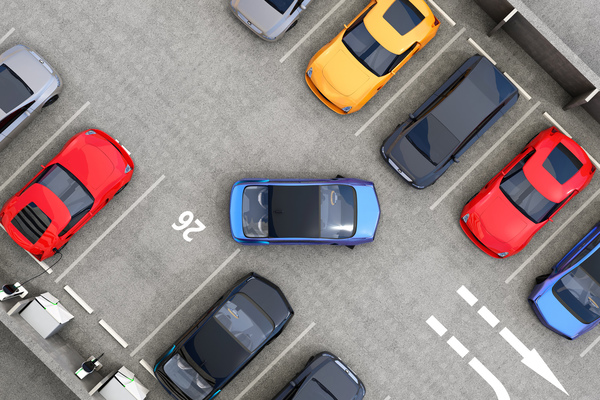 Pay parking has become the norm for urban drivers
Instead of parking your vehicle along the road, you will need to pay for proper parking space, lest you suffer the penalty of a parking ticket, wheel clamp or outright towing. If you have charitable neighbors with vacant lots, you can ask permission to park your vehicle there and give them a little something for their trouble.
Meanwhile, commercial parking spaces are available at PhP150 for eight hours, on average. Multiply that with 20 working days for 12 months, you'll end up spending PhP36,000 just on parking alone.
>>> Have you known the Proof of Parking Space Act: What is it and how will it help?
3. Interest rates on loans
For Filipinos who opt to get their cars via financing, they usually go through third-party creditors, such as banks and other financial institutions. These offer different loan terms to choose from, with interest rates equivalent to about 20% of the total vehicle price. Let's say that you take out a loan from a bank, payable in 36 months; with interest rates added, you'll be paying at least PhP72,000 more on top of the car's sticker price for the duration of the loan term.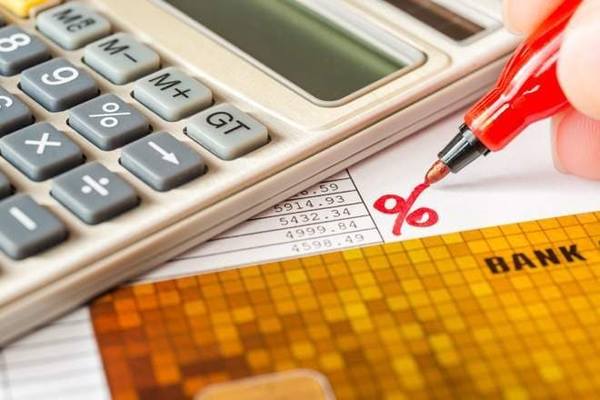 Interest rates can add up to 20% to the vehicle's total price
4. Maintenance and repair
To keep your car running as smoothly as the day it left the dealership, vehicle maintenance is non-negotiable and should never be neglected. Maintenance intervals and procedures can vary among vehicles, with old-school cars having little or no electronic doodads being generally easier to maintain than modern ones.
Oil change intervals also depend on the kind of oil used, with mineral oils normally changed every 5,000 kilometers and double that number for synthetic lubricants.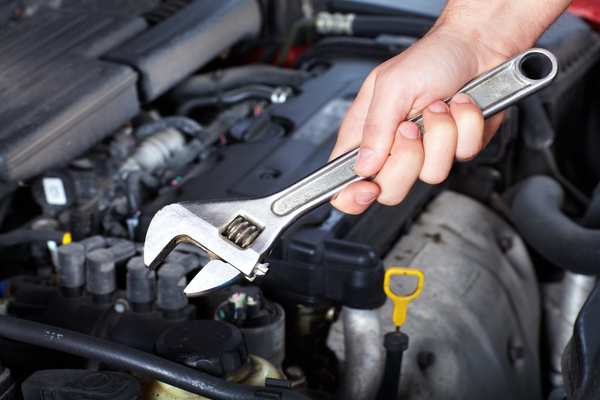 Vehicle maintenance is non-negotiable and should never be neglected
Dirt, mud, and grime are all in a day's work for a car that's being used regularly, so your vehicle may also require washing every now and then. It's up to you if you want to bring it to a car wash or you would rather clean it yourself at home.
Routine tune-ups with only minor adjustments thrown in might set you back by some PhP5,000. Major replacements such as tires, batteries, belts and shock absorbers can increase that figure significantly.
>>> Grab your attention: Problems solved: 8 simple tips to save money on car maintenance.
5. LTO registration
Having to live with bad drivers and undisciplined pedestrians is enough of a struggle on the road without the authorities on your tail. If you're unlucky enough to catch their attention, you've likely committed a violation, such as your car having outdated registration.
On brand-new cars, the LTO registration paid in advance for the first three years, after which it becomes renewable annually. Driving around with an expired registration is slapped with a PhP10,000 find whatever vehicle you drive.
Having your vehicle's registration renewed is fairly easy. Just bring the car to the nearest LTO branch and prepare the fees that you'll need to pay, depending on the type of vehicle you drive.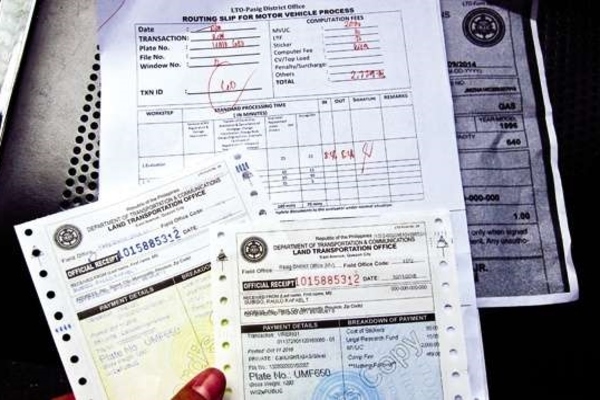 Renewing your registration with the LTO annually is mandatory
>>> You might concern: 5 Steps to Calculate The Monthly Expense of Car Ownership in The Philippines.
Total annual expenses
The total annual expense for owning a vehicle varies depending on how you use the car on a regular basis. If the vehicle is driven daily, you're likely spending more on fuel aside from the wear and tear of various components, especially if you usually drive in places where there is heavy traffic.
Author

Hanna is one of the most competitive swimmers in the country during her day. It was not long before she discovered her passion for the automotive industry as well. Nowadays, she balances her passion through writing as well as coaching.