When is the best time having your car serviced? This post will provide you useful tips to decide.
Cars nowadays are no longer considered as wants but more of needs as well. It provides us with the convenience and comfort that we need during long hours on the road. Unfortunately, most owners (either new or old ones) fail to take good care of their car properly.
Yes, our cars need some tender loving care as well, just like how we treat our kids or pets. Aside from cleaning the interiors and having our car washed on a regular basis, we also have to make sure that the engine and motor of our vehicles are well maintained all the time by having a regular maintenance check up. Let us not rely on a band-aid or temporary solutions when fixing whatever is broken just because we want to save money.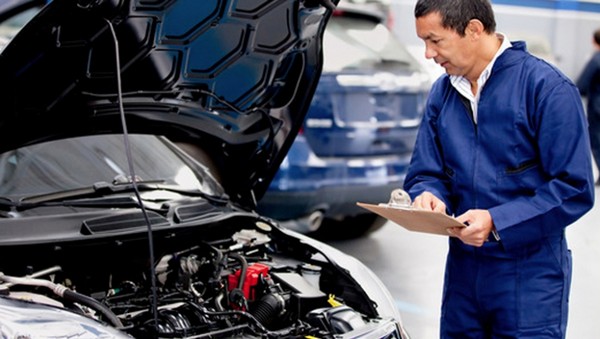 Make sure you have your car maintained on a regular basis.
Most drivers are very much aware that part of their responsibility is to have their cars maintained but some choose not to do it because of the following reasons:
1. They feel as if there is nothing wrong with the car, so why waste their time to have it checked. They'd bring it if something comes up.
Since we are using our car almost every day, it is also fair that we make them a priority when it comes to maintaining them. Fixing a car with multiple issues is more costly compared to getting a brand new car.
2. It's gonna cost them money, its either money that they don't have or money that they don't want to spend.
Car maintenance is not being considered as a priority for the majority because they know that it would require them to shell out money whenever it needs to be checked up by a professional. Most people wait until their car breaks down before taking the necessary action.
3. They have a local mechanic to check into the car if something goes wrong.
This is the common thinking that most drivers have and they prefer mechanics because they charge lower rates compared to other service centers. Only when something suddenly goes wrong with their car such as breaking down in the middle of nowhere, will they resort to having their car towed and brought to a service center or auto shop. So before that happens we want to live by the saying that "prevention is always better than a cure". We should act as responsible car owners by knowing when to bring your car for a scheduled maintenance service.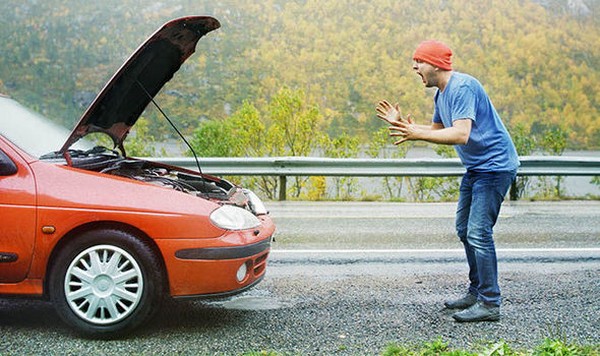 Sudden breakdowns might be often when car is not maintained properly.
So, what are the things you need to ask yourself before having your car checked at the local service center? These are 4 from Philkotse.com car experts:
1. What is the current mileage of the car?
If you love to drive and go on long trips it's easy to hit the 5000 miles mileage that is recommended by the experts to be checked out. It's either you have it serviced every 5000 miles or every 6 months (whichever comes first). You also have the option to have a full car service once a year. By the way, 5000 miles is equivalent to approximately 8000 kilometers.
2. Where should I bring my car to?
The best answer is to choose the best service center that you trust. It would be nice if you know and trust the people who would be doing work in your car without ripping you off. If you happen to know a reputable service center near your house, then it's a good idea to bring your car there, so it would be easier for you to check the progress of the maintenance service. Some clients have encountered bad experiences when they brought their car to a place that they hardly know by complaining that they have been overcharged by inexperienced poor customer service.

Choosing a reliable car service is of utmost importance.
>>> Check out: 
3. How much is this going to cost me?
This is a very common question that runs through the mind of every car owner.
FYI: If you bought a brand new car, most dealerships and service centers offer free maintenance service check-up for the first year so you can take advantage of the offer till it lasts. Check your papers to clarify your full-service coverage. If your car is no longer covered with the free service or more than 3 years old, then you can always ask for a full quotation before giving a go signal to start the maintenance check-up. Asking for a quotation is very important and don't forget to mention that you had a prior maintenance so the people in the service center would be able to give you a realistic price and affordable package that would suit the needs of your vehicle.
4. How long will the service take?
Well, depending on the amount of work that needs to be done on your car. So you need to clarify this with the service staff and make sure that they deliver within the timeline. There are service centers that offer loaner cars to their clients so feel free to inquire about more options.
Remember that it is important that we keep our cars in top shape all the time. In case you have plans to sell or trade-in your vehicle in the near future, you could still price it within market standards and get a better deal. Selling a used car with lots of issues is not considered an investment but rather a liability.
Another advantage of keeping your car well maintained is to ensure safety on the road. Nobody wants to be involved in an accident no matter how small it is because of faulty brake pads or wiggling wheels. Most big problems start out small and barely unnoticeable so it is important that we get someone to look into our cars' engine to help manage these problems. While you may be thinking about the cost of the repair at the moment if you look at the big picture you will end up saving more money in the long run. It's better and more cost efficient to have your car maintained regularly rather than paying a huge sum of money for an overhaul.


Liza Campos
Author