Understanding what lane departure warning is, how it works and how beneficial it is to our everyday driving.
These days, electronic driver aids seemingly make our lives behind the wheel easier, if not more bearable. More importantly, these innovations are increasing our chances of survival through improved safety, whether it's in protecting us in the event of a collision, or in preventing those collisions from happening in the first place.
Time was when road trips would often be interrupted by having to bring out a large paper map to figure out one's location whenever there was a risk of getting lost.
Now, the use of GPS eliminates the need for bulky maps, allowing people to travel even to unfamiliar areas with confidence. One of the more impressive examples of automotive safety tech that is slowly gaining traction among new cars is the lane departure warning system or LDW.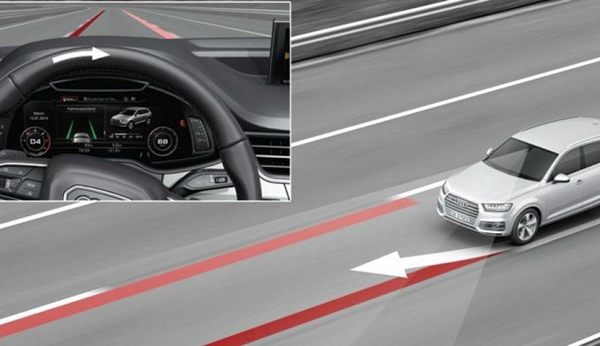 These days, electronic driver aids seemingly make our lives behind the wheel easier, if not more bearable
How exactly does LDW make car trips safer or more convenient? Is it a feature worth investing on? Find out everything you need to know about LDW in this article from Philkotse.com. 
1. What is LDW or Lane Departure Warning?
A lane departure warning system or LDW is a means to warn the driver when the vehicle being driven is about to deviate from traveling in a straight line (unless the turn signals are engaged). Unlike similar accident mitigation technologies, LDW involves the least amount of intervention from the car, relying on the driver's response in correcting the situation.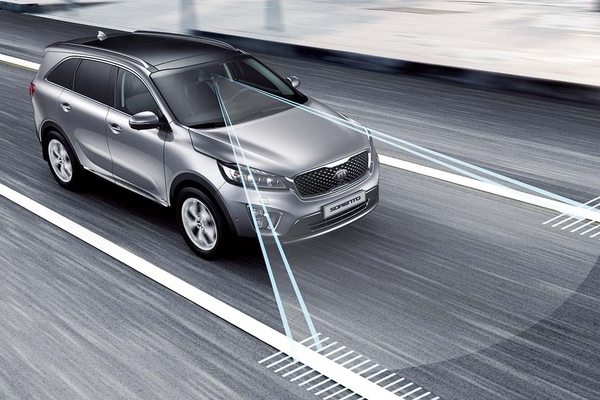 LDW is among a host of technologies designed to avoid high-speed collisions
2. Related technologies
There are three types of technologies that are intended to increase the driver's situational awareness in driving conditions, thereby improving safety. Although similar in purpose, these technologies actually work differently:
Lane Departure Warning
This is the most widely used system, usually present in mid-range vehicles. A car outfitted with an LDW system can detect gradual deviations from the vehicle's straight-line course, and will send out several warnings reminding the driver to stay within the lane: visual (through a flashing icon on the instrument panel), auditory (through an alarm) or tactile (through vibration feedback sent to the steering wheel).
After the appropriate warnings have been made, the driver has the responsibility to perform corrective measures in order to steer the vehicle back on course.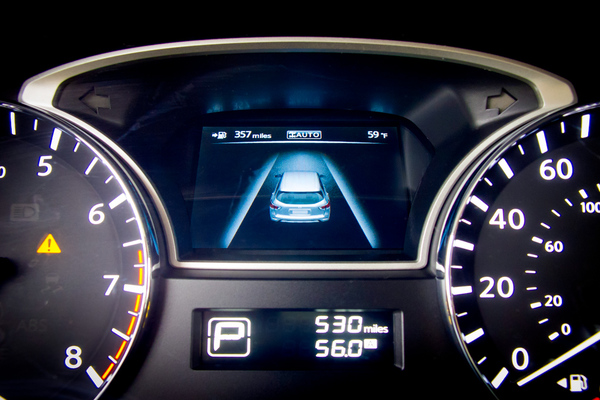 LDW is the most widely used system, present in mid-range vehicles
>>> Read more: 7 must-have active safety features in the modern car.
Lane Keeping Assist
Lane Keeping Assist or LKA builds on LDW's capabilities, with the added benefit of vehicle intervention: when the system senses the vehicle deviating from the center of the lane, it will still warn the driver, but if there is no driver input, it will automatically correct the vehicle's course.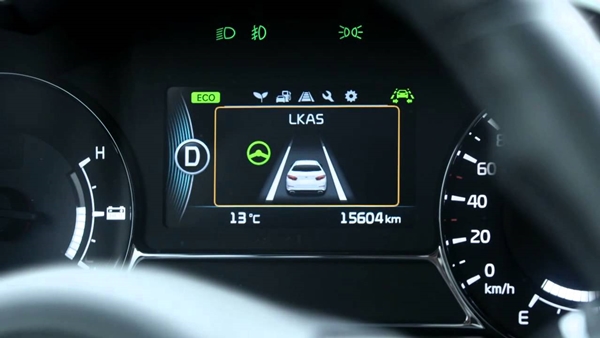 Lane Keeping Assist lets the vehicle intervene in the absence of driver input
Lane Centering Assist
Also known as an auto steer, Lane Centering Assist or LCA assumes the most control in steering the vehicle to safety. The system is capable of maintaining the car's straight-line course, largely relieving the driver of having to manually correct the vehicle's position.
Working in conjunction with adaptive cruise control, this technology enables the vehicle to achieve a minor degree of autonomy for several seconds.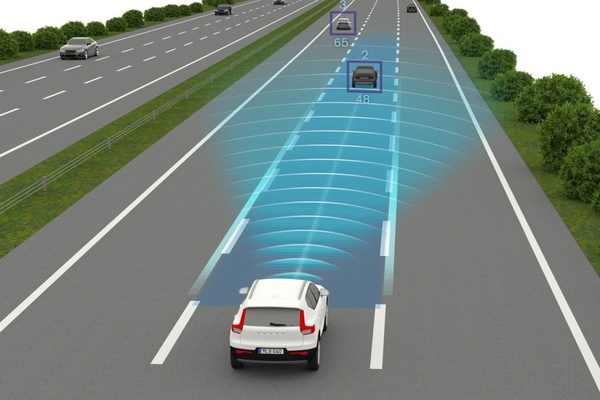 Lane Centering Assist assumes the most control in correcting the vehicle's course
Early LDW systems used a single camera that exclusively monitors road markings as a basis for course correction while featuring electronic stability systems that apply a small amount of brake pressure on specific wheels as needed.
More sophisticated systems have since emerged, using multiple cameras, radar sensors, and even lasers, working with the car's power steering to perform course corrections.
>>> Also read: 6 Safety Features To Look Out For When Buying A New Car.
3. Choosing an LDW system for your car
Carmakers have their own take when it comes to implementing Lane Departure Warning technology on their models. Stiff competition has driven some manufacturers to make their own proprietary versions on such course correction technologies, with varying degrees of success.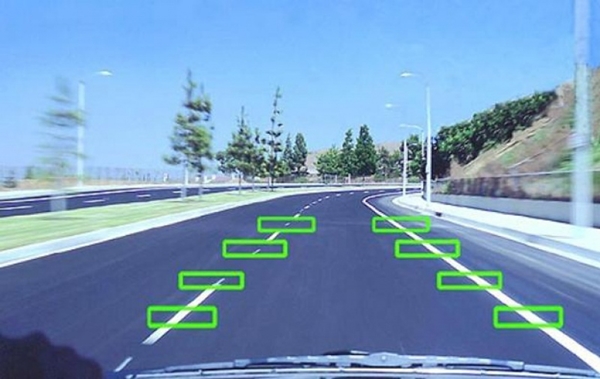 Carmakers have their own take when it comes to implementing Lane Departure Warning technology
That's why it's important to pay attention to the options available to you, so you can pick the most appropriate tech for your budget. An ideal LDW system has the following features as standard:
Audible warnings – Practically all LDW systems are programmed to set off an audible warning once they detect that the vehicle is leaving the center of the lane.
Haptic feedback alerts – Many lLDW systems also use haptic feedback, producing vibration on the steering wheel or the driver's seat. In some cases, the side of the steering wheel corresponding to the direction you need to steer will also vibrate.
Visual warnings – Visual hazard alerts are flashed on the car's instrument panel, where they can be easily seen by the driver. These range from a simple warning light to a complex diagram that instructs you where the steering wheel should be directed.
Automatic corrective warnings – This asserts the most control in bringing the car back on course, as it involves the system gently correcting the steering on its own.
>>> You might concern: Top most essential car safety features to have in your car.
4. What do we need these LDW technologies for?
A study by the National Transportation Administration in the US reveals that run-off accidents account for 70% of total road fatalities that don't involve another vehicle. "Run-off" accidents refer to situations when a vehicle veers away from its lane. Given this statistic, lane departure systems have the potential to reduce, if not eliminate, fatal road accidents.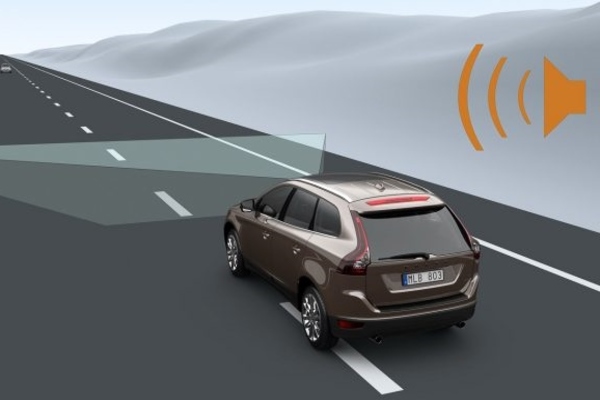 Lane departure systems have the potential to reduce fatal road accidents
>>> Check out: Top 7 modern driver-assist features in cars today.
5. Using a vehicle's Lane Departure Warning system
You would first need to determine which particular lane departure system your car came with so that you'll be aware of its capabilities and limitations. It would be dangerous to assume that course correction technologies are the same, as not all of them aid the driver in equal degrees. While technologies such as these greatly enhance safety on the road, there is still no substitute for an alert driver.


Hanna Sanchez
Author