Are MPVs, SUVs, or sedans too large for you? Then, check these cars out.
For the family-oriented Filipino with a sizable household, only a seven-seater car model or above will do. For some others like single folks, couples, and new drivers however, a huge car like an MPV, or SUV might be too much to handle. These types of vehicles need a considerable amount of space to park, and they'll need a driver who can handle their girth on the usually tight Philippine urban roads. For those aforementioned kinds of people, even a five-seater sedan or crossover might be too much. And yes, pickup trucks are definitely out of the question especially if parking space is an issue.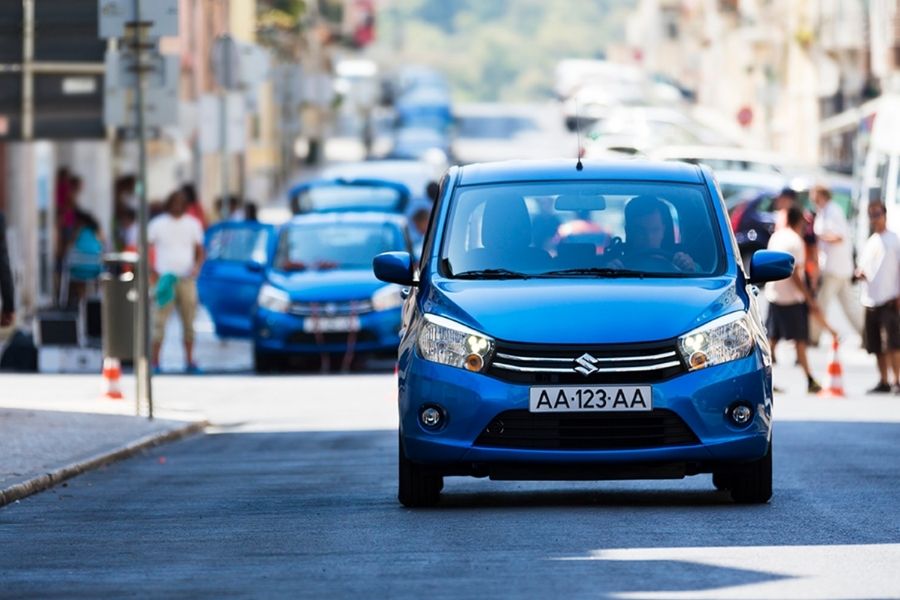 City cars do pretty well on tight urban streets
As such, this is why small cars, specifically city car models in the Philippines remain to be one of the popular car segments to date. These cars are compact and easy to park, drive, and most don't need much consumables compared to larger vehicle types. Sure, their tiny gasoline engines might not provide the grunt of a larger turbodiesel mill, but these smaller displacement engines are also known to be frugal in terms of fuel consumption. These cars even take less oil, and they use smaller (cheaper) tires as well. So, this begs the question: which are the best small car models in the Philippines in 2022? For your benefit, here's a list of five that we've picked out.
The top 5 best small cars in the Philippines in 2022
Toyota Wigo
The Toyota Wigo is one of the most popular city car models in the country right now. It assumes a five-door hatchback configuration, and it uses a front-engine, front-wheel-drive layout. Propelling this Toyota-made city car is a 1.0-liter inline-3 gasoline engine that can make up to 66 horsepower and 89 Nm of torque. The said four-banger is then paired with a four-speed automatic tranny, or a five-speed manual gearbox depending on the variant.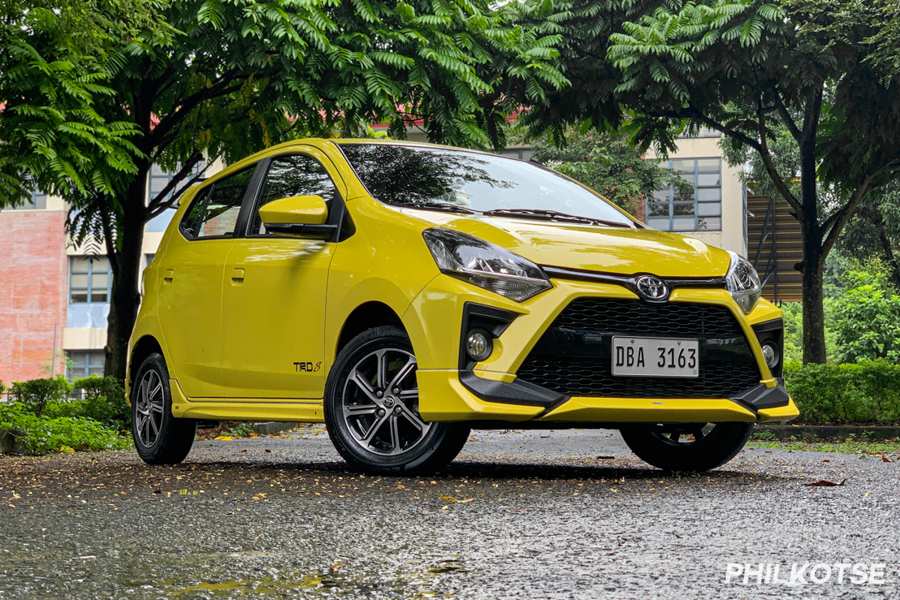 The top-spec Wigo TRD S variant is particularly sporty-looking
Prices for the Philippine-spec Wigo currently range from Php 568,000 for the entry-level Wigo E 1.0 MT variant, to Php 700,000 for the Wigo TRD S 1.0 AT variant.
Suzuki Swift
While slightly larger than the Wigo, the Suzuki Swift still falls in the small car category. It is also a front-wheel-drive, front-engine, five-door hatch, which can seat five people at most. Under the hood of this Suzuki-made model is a 1.2-liter inline-4 gasoline engine with a maximum output of 82 horsepower and 113 Nm of torque. Depending on the variant, it uses a five-speed manual transmission, or a continuously variable transmission (CVT).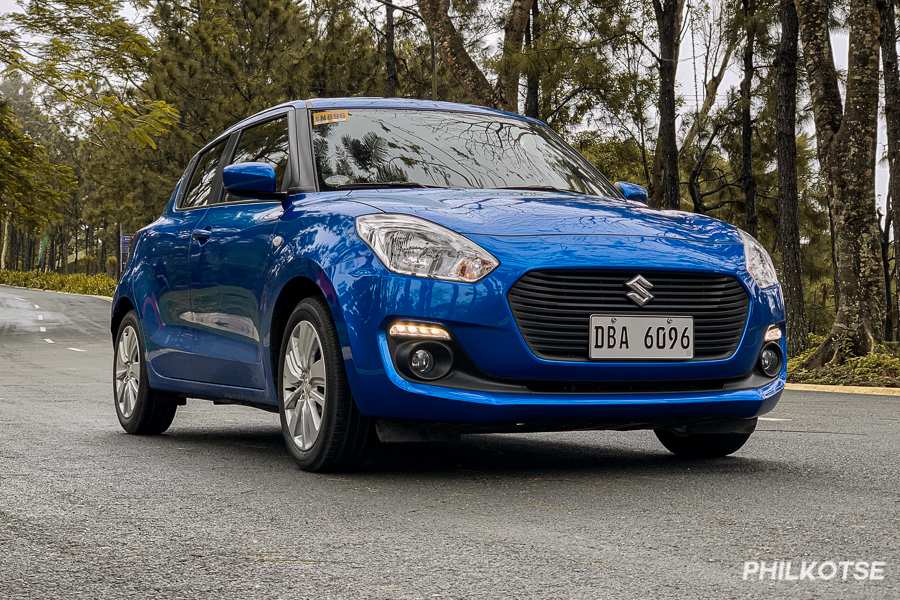 The Swift is small, but there's a lot say about its abilities
Prices for the Suzuki Swift range from Php 755,000 to Php 819,000.
Suzuki Celerio
As a small car specialist, it is no surprise that Suzuki has more than one popular small car model. Apart from the Swift, the Japanese marque also sells the Celerio in the Philippine market. Like the Swift, this model can seat up to five, and it also comes in a five-door hatchback body type. For propulsion, the Celerio uses a 1.0-liter inline-3 gasoline mill capable of producing up to 67 horsepower and 90 Nm of torque. The Celerio comes in two variants: one with a five-speed manual transmission, and another with a CVT.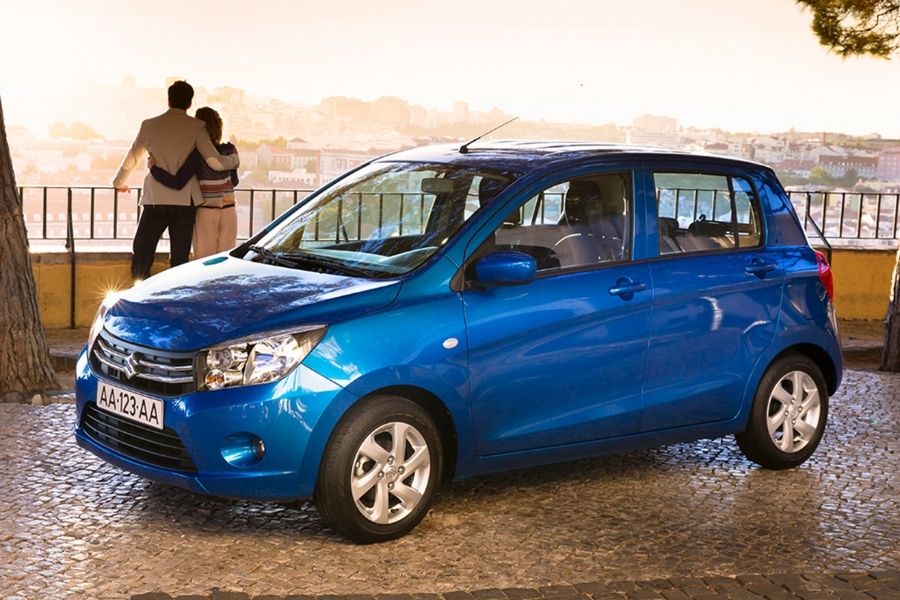 For the Philippine market, the Celerio is positioned as a more affordable alternative to the Swift
As of 2022, the Celerio MT's price sits at Php 558,000, while the Celerio CVT's price is Php 628,000.
Honda Brio
The Honda Brio is another little hatchback that has made the list. The Honda hatchback, with its excellent handling characteristics, presents itself as a sportier option on the market today. Aside from that, the vehicle is well-equipped, with higher-spec vehicles getting a 7-inch touchscreen with Bluetooth and USB connectivity. The RS trim level of the Brio comes with color-matched inside details, which adds to its athletic appearance.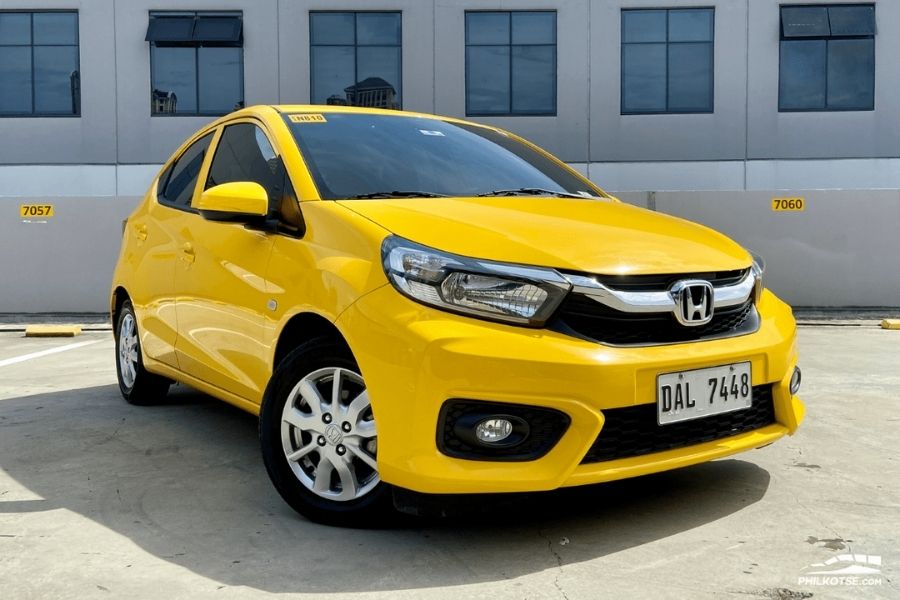 The current version of the Honda Brio. Pictured here is the V variant
The Honda Brio is powered by a 1.2-liter naturally aspirated gasoline engine that generates 89 horsepower and 110 Nm of torque. This engine is paired to either a 5-speed manual or a CVT, resulting in excellent fuel economy. The Brio can do 8.7 km/L in the city and with the CVT, and 20.3 km/L on the highway. It may not have the best city fuel efficiency on the list, but it more than makes up for it by being one of the most powerful alternatives in its sector today.
Kia Picanto
The Kia Picanto is sold as a global vehicle and can be found in different regions such as Europe and the ASEAN area. The South Korean hatchback is one of just two variants with a 7-inch touchscreen infotainment system that supports Apple CarPlay and Android Auto. This feature not only makes it easier to connect your smartphone to your vehicle, but it also lets you use your favorite navigation and audio streaming apps.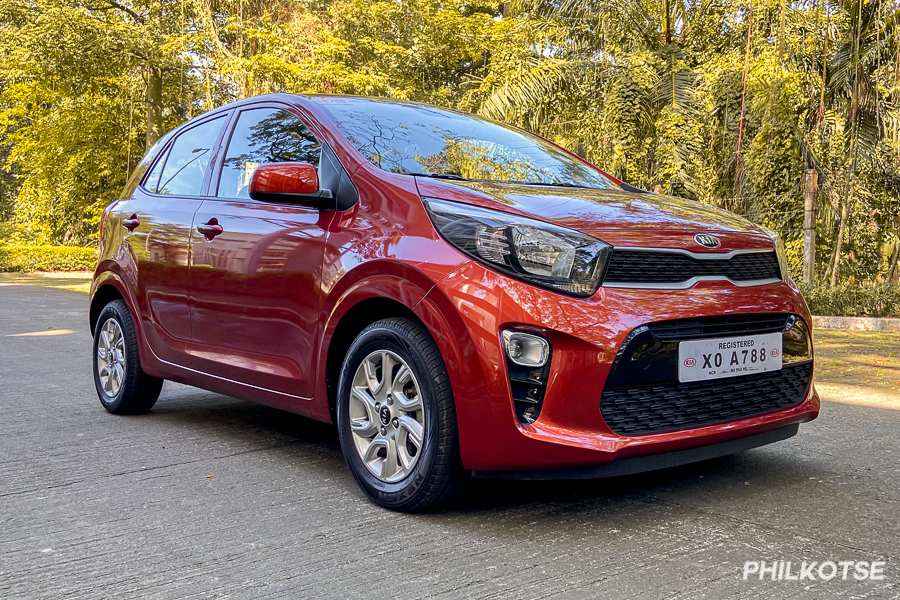 Of note, the current Picanto EX for the Philippines comes with a touchscreen with Apple CarPlay and Android Auto
The Picanto also holds the distinction of being the only small hatchback with two engine options: a 1.0-liter gasoline engine or a 1.2-liter gasoline engine. The smaller displacement engine provides 66 horsepower and 95 pound-feet of torque, while the larger 1.2-liter engine delivers 83 horsepower and 121 pound-feet of torque. There are two transmission options for the hatchback's two variants: a 5-speed manual or a 4-speed automatic. We don't have fuel economy estimates for the 1.0-liter model, but we do have them for the 1.2-liter model. It has a city mileage of 12 km/L and highway mileage of 25 km/L. As a result, the Kia Picanto is one of the most fuel-efficient small hatchbacks we've tested in its class.
So there you have it, our top five picks for the best small cars in the Philippines as of 2022. Do remember however that while we've already covered the advantages of small cars, there are some downsides too. The most obvious of course is a smaller trunk, as well less legroom for the rear seats. And lastly, small cars like these typically have less sound insulation, so expect road noise to seep in.
For more car buying and selling guides, car news, and car reviews, keep it here on Philkotse.com.


Cesar G.B. Miguel
Author
Recent posts