How to Choose the Right Van for You to Drive in the Philippines
Read on to get important details to know in choosing the right van.
If you are looking to invest and you made up your mind that you want a van for it, then you might be serious about getting the right advice. Choosing the right van isn't like just buying a new pair of shoes or deciding on wallpaper; choosing a van is like picking your next house.
That is relatively how important this decision is for most of us, so we want to make the best out of this decision and eliminate all possibilities of regrets. 
One can easily get overwhelmed with all the varieties out there, and with all the desperate van salesmen who try their best to make you buy their stuff; you're pretty much confused about whose advice to take. It's always best to think about decisions like these before actually coming to a close that's just based entirely on instincts. 
To help you in your vehicle-buying endeavor, Philkotse.com has gathered all the aspects of a typical van choice and laid it out here. These aspects are what make up a van, and each intricate detail will most probably describe what you're looking for. Upon reading this article, you should be able to tell exactly what type or kind of van it is that you want or need. 
I. Deciding on the Van Type
The van-type mainly decides on what it will be used for. However, you can still pick the van type based entirely on preferences. The most usual designs are available at any vehicle dealer branch but specialized bodies can be a bit harder to find. These are mostly available in specialty dealership stores but if you prefer the more common ones here are some examples:
1. Panel vans
This is the most common type of van in the market. It is also the most versatile van on the market, which explains why it is the most preferred. Panel vans are characterized by its flat design. It also has an enclosed load bay and the name is designed and plastered along the sides of the load area.
Although classified as panel vans, some can actually vary depending on extra-height, rear-overhang extensions and even length of the wheelbase.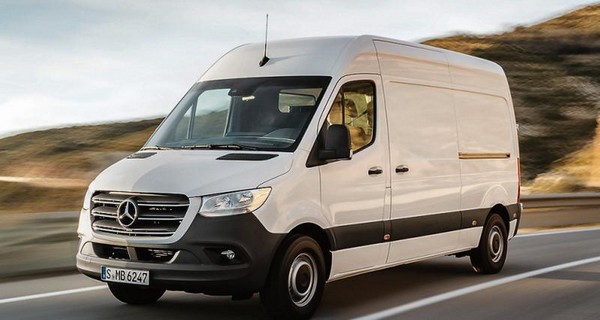 This man is the most preferred van because of its versatility
2. Box vans
These types of vans are most suitable for those who have small merchandising businesses. This is the most ideal solution for carrying and transporting bulky and heavy items and cargo. 
Box vans are basically a typical chassis-and-cab set-up. It received its name from the tall cargo bay that resembles a box. These are usually wider than the panel van types and provide access from the rear part of the van. Luton vans, on the other hand, have extended cargo areas located right on its cab.
>>> Find a lengthy list of vans for sale in the Philippines at the best price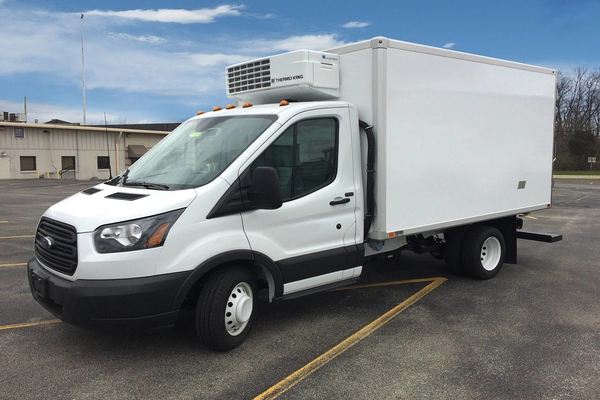 Box van is the most ideal van for a small merchandising business
3. Double cabs
Double cabs are best suited for transporting more than two or three people. These are also referred to as crew cabs. They have extended cabins that allow additional people to sit in. All the other types of vans are available with double cabs. 
II. The Location, Destination & Where You Will Be Driving On
When buying a van, you must not only think about the van alone but also the areas and usual places that you will be driving it too. This is a factor of consideration that's missed and most often forgotten by a lot of excited vehicle buyers. However, this should not be set aside since determining the type of environment that your vehicle will most likely tread on will help you in looking for the right van.
1. Urban Areas
So if you only plan to take frequent visits to downtown or in places where the road is flat and smooth then this will be an easy trip for your van. Though the problem with driving a van in urban areas isn't torque, power or anything relative to that; it's mostly getting through tight corners and maneuvering through the alleys and streets. In simply means that the bigger the van is, the harder it is to get around in urban areas.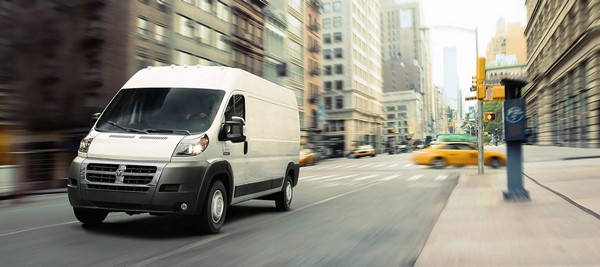 If you're in an urbanized area, choosing the right van wouldn't be very difficult

2. Out-of-Town Areas
If the van is more likely to be driven on the high roads of out-of-town areas, then turning and squeezing into alleys isn't much of a problem. However, one does need to consider the carrying capacity of the van. This is especially if it is meant to load and unload heavy or numerous supplies from long distances.
3. Long Trips
We can pretty much assume that anyone who's going away for a long trip could be carrying a significant amount of stuff; hence their need for a van in the first place. If that's the case then the primary consideration should be focused mainly on the weight capacity of the van. The driver and passengers should also not be denied a good time while in the long drive so some Bluetooth-capable speakers would be really appreciated. 

Drivers and passengers shouldn't be denied of entertainment while in the long drive, so choose a van that has a good infotainment system
III. The Question to Ask
After finding out what you need the van for and what you would want it to look like, it's now time to know the price. We're mainly referring to the buying cost of the vehicle. Depending on your financial capabilities there are actually two types you can choose from.
The first option is the one-time, outright transaction wherein we can simply say that you bought the van in cash. A lot of smart buyers would prefer this since this usually doesn't have interest rates. 
There's also the other way to do it which is more common in individuals who have just started out with a business. They often find that a van is necessary to make their everyday business transactions more convenient. This method is popularly known as a leasing route.
>>> Read more: Buying a Car in the Philippines: Cash vs. Installment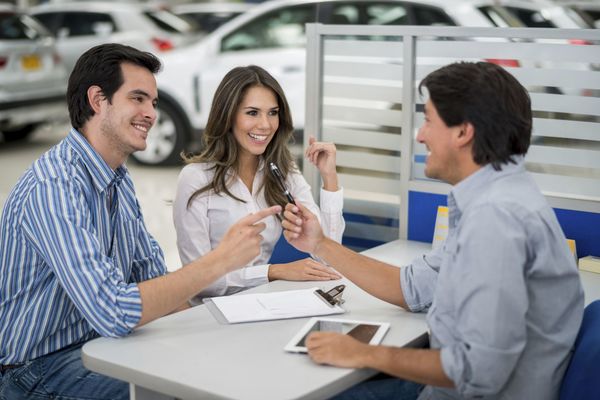 Leasing route is an agreement where individuals concerned in the transaction agreed that the buyer would make payments on a fixed period
Through this agreement, the individuals concerned in the transactions agree that the buyer would make payments on a fixed period. The period of time can vary depending on the agreement and so will the required amount of payment. This is often entitled to a sum of interest which is usually a percentage or a fraction of the full price of the vehicle. 
Now that you know the considerations to make when choosing the right van, you can decide on your own. Don't forget that you can also get advice and suggestions from friends. If none of their recommendations impress you, you can refer to our helpful tips and advice for car buying so you can choose the right van for yourself.

Author

Hanna is one of the most competitive swimmers in the country during her day. It was not long before she discovered her passion for the automotive industry as well. Nowadays, she balances her passion through writing as well as coaching.
Recent Posts