Find the answer to this commonly-asked question in our article.
The common question of many used car buyers is that how old of a used car you should purchase? According to various surveys, secondhand cars which are around 4 years of age are best-selling in almost every car showroom.
The reason is that 4-year-old cars is normally still in good quality, not to mention their prices are nearly 30% cheaper than those of new cars. In addition, damaged parts requiring equipment replacing are also at a moderate level. Most of the car parts and components are also in good condition.
After 4 years, the car is out of warranty. Some car parts begin to break down and need to be repaired or even replaced. As a result, the overall quality of the car is significantly depreciated.
See more advice for How Old Of A Used Car Should You Buy?
You have to pay extra attention if you are eyeing a used car which has been used for 10 years or more. In this case, apart from the initial amount of money you spent on puschasing the car itself, make sure you are aware of the possible expenses for future maintenance and repair cost.
The condition of a used car depends on various elements, including the reliability of its manufacturer and model as well as the driving habits of its previous owner. In the Philippine automotive market, Japanese car makers such as Toyota, Mitsubishi and Honda are very well-known for their reliable yet affordable vehicles.
>>> See our list of 10 most reliable used vehicles under P100,000 in the Philippines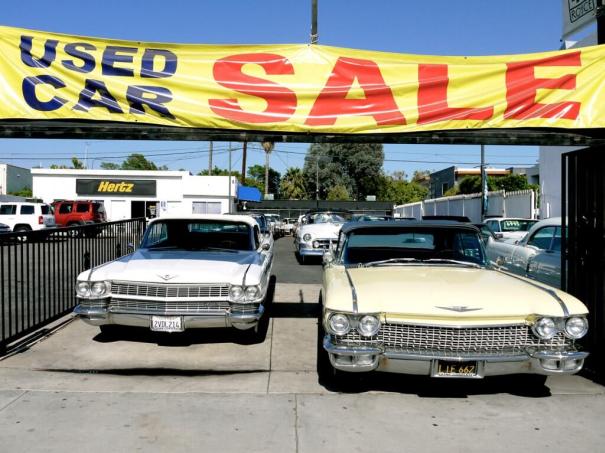 How old of a used car should you buy?
Buying a used car might cost you a bit less insurance fee when compared to that spent for a new car. However, you should also consider carefully about the safety features because obviously, used car might not own the latest safety features such as stability control (ESC), head-protecting curtain air bags or advanced frontal air bag systems.
One more thing you should think when buying a used car is its mileage which shows how long the car has spent in its life-cycle. Car parts are designed for using in a certain period of time, hence it is rarely a right decision to buy a car which has gone through too many miles. Buying a used car is obviously not an easy task, make sure you have kept in mind the following tips to make your buying process less stressful:
We hope you have found useful information for your car search through our article. And if you are confusing between buying a new and used car, may be our article here can be some help.