Do you know how many types of sedan are there and how to categorize sedan segment?
Together with SUV, MPV, truck and van, sedan is one of the most popular cars that you can find in every street corner in the Philippines. So, which car can be dubbed sedan? Below are all things you should know about sedan.
>>> You may also like: Top 5 sedans under P700,000 in the Philippines
What is a sedan?
Sedan (or saloon) is a passenger vehicle generally, in a 3-box configuration with A-, B- and C-pillars and is divided into three separate compartments: engine compartment, passenger compartment and cargo compartment. Normally, a sedan has 4 – 5 seats and 2 - 4 doors on both sides.
Accordingly, the passenger compartment has two row seats in total (excluding rear-engined sedans like the Volkswagen Type 3, Chevrolet Corvair and the Renault Dauphine). But there are also special cases that lack engine compartment. The Tesla Model S, for example.

A sedan is divided into three separate compartments
In terms of functionality, the sedan is mainly in charge of carrying people and their luggage on ordinary roads.
Nowadays, it's the rapid growth of auto industry along with the development of communications that has partially expanded the concept of sedan. As to many car manufacturers, sedan is automatically labeled a kind of passenger car which brings heightened levels of luxury and comfort for users.
Nonetheless, designating a sedan becomes more and more bewildering when some of the carmakers are now trying to mix two or more body type designs in a car. Consequently, the classification of sedan is quite complicated depending on each car market.
To categorize sedan segment, we often base on five basic criteria: design, size, performance, equipment and price. As for the performance, it's essential to consider cylinders and engine output. Among those five criteria, equipment is a comparative aspect which is strictly determined by variants in different markets. Besides, this factor is also used to delineate regular and luxury car segments. To cite an instance, higher-end models are always pampered with high-quality materials as well as a whole host of advanced features in the cockpit, creating a sharp difference in price.
In defiance of different names among auto markets, sedan, basically, is classified into six types as follows:
1. Subcompact sedan
The Toyota Vios, Yaris, Ford Fiesta, Hyundai Accent, … can be grouped in this type. As a rule, most of these models have another 5-door hatchback version.
Find the best price of: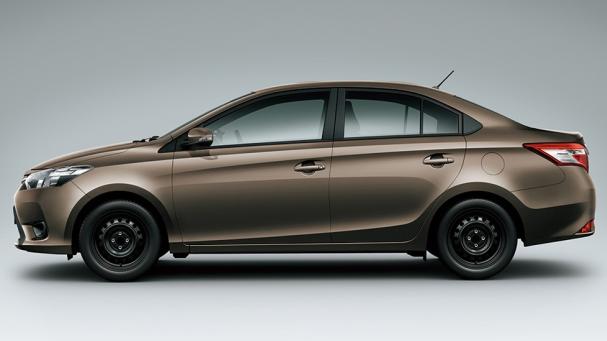 Toyota Vios is an identical subcompact sedan
2. Compact sedan
Compact sedans, in general, measure from 4,250 – 4,500 mm in length and feature a 1.4- – 2.5-liter engine displacement.
>>> Related: What is a car's wheelbase and how do you measure it?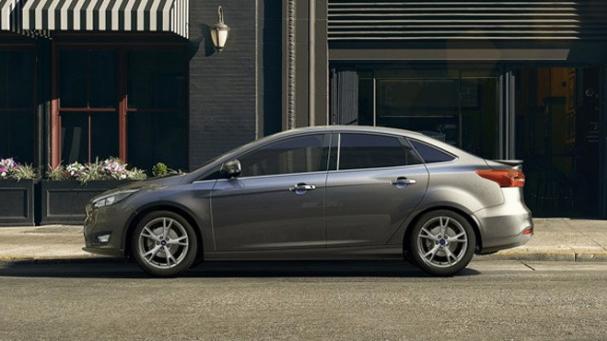 Ford Focus is a compact saloon
Examples of such lineup are the Ford Focus, Toyota Corolla Altis, Kia Forte, Chevrolet Cruze, Honda Civic 2021, etc.
3. Large family/Mid-size sedan
Large family or mid-size sedans are typically 4,700 – 4,900 mm long and come with 2.0- or 3.5-liter 6-cylinder engines. Depending on each market, each lineup will get its own engine and equipment options.
Toyota Camry is representative of this segment
Representatives of this segment are the Toyota Camry, Honda Accord and Hyundai Sonata. For the Toyota Camry, it has up to eight different variants with different price tags. Philkotse has plenty of affordable mid-sized sedans for sale, like Hyundai Sonata 2019 for example. 
4. Full-size sedan
They're sedans which are longer than 4,900 mm and get an extremely spacious cabin.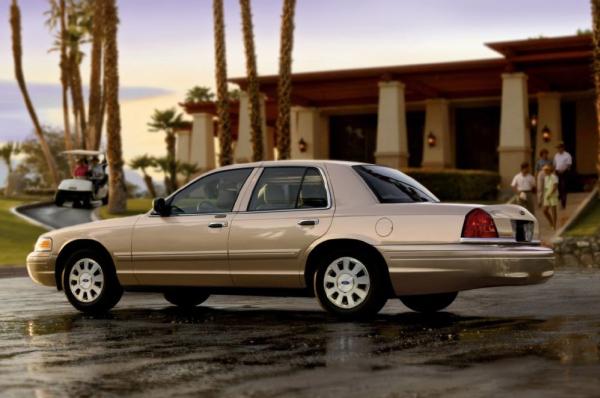 Ford Crown Victoria is very long
The Toyota Avalon, Ford Crown Victoria, Chrysler 300 C are several common names of this segment.
5. Executive/Mid-luxury sedan
Also measuring >4,900 mm in length, but the executive or mid-luxury sedans pack 2.5- – 5.0-liter and 6 – 8-cylinder powerplant. All devices in car are sumptuous. In particular, the rear seats on the right are engineered to provide the most comfortable feeling for users.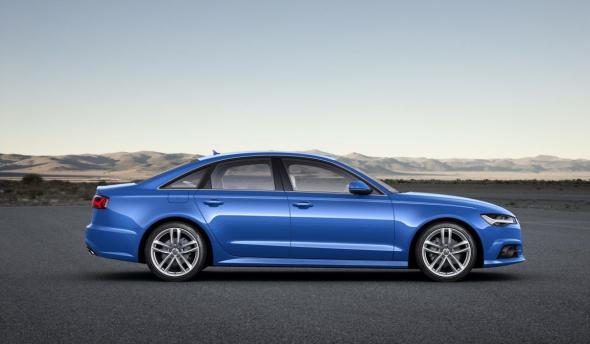 Audi A6 – an executive saloon
Sedans used for this definition include the BMW 5 Series, Audi A6, Mercedes-Benz E-Class, Jaguar XF and so on.
6. Full-size luxury/Grand sedans
This term is mostly used in North American car market, referring to the largest affordable saloon. Featuring a length of over 5,000 mm, the grand sedans are motivated by engines with more than 4.0-liter displacement and 6 – 12 cylinders.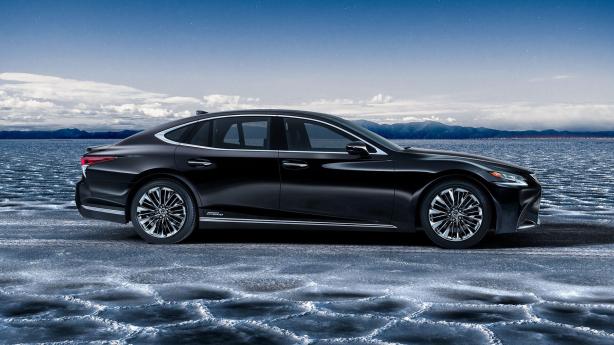 All of the state-of-the-art features will converge in this type of saloon
All of the state-of-the-art features will converge in this type of saloon. On the inside, the second-row seats on the right are exclusively designed to govern all applications and functions in car but for steering. We sort the BMW 7 Series, Lexus LS, Mercedes-Benz S-Class and Audi A8 into this folder.
Watch more:
TOP 5 Luxury Sedan Cars 2018
Via those six types of sedans, you can realize that classification is mostly found on the sedan's size. This is the most popular classification on the market today. Other than that, you can also refer to another arrangement, which is seemingly more complex yet interesting.
Club sedan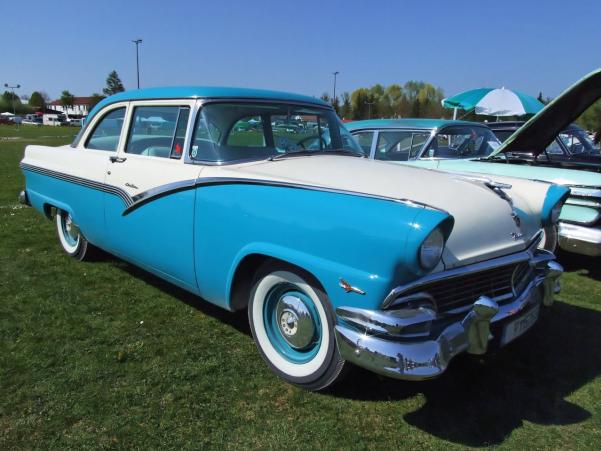 A club sedan has shorter roof and smaller cabin
This implies 2- or 4-door sedans which ride on normal chassis, have a shorter roof and smaller interior space than other types of saloon.
Notchback sedan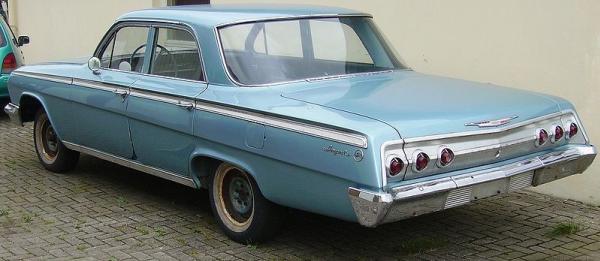 Chevrolet Impala is a notchback
It's a 3-box sedan in which the passenger compartment is largely separate from the cargo trunk. Further, the car roof is on one plane and parallel to the ground while the rear windows are at a sharp angle to that roof. Again parallel to the ground is the trunk lid.
Fastback sedan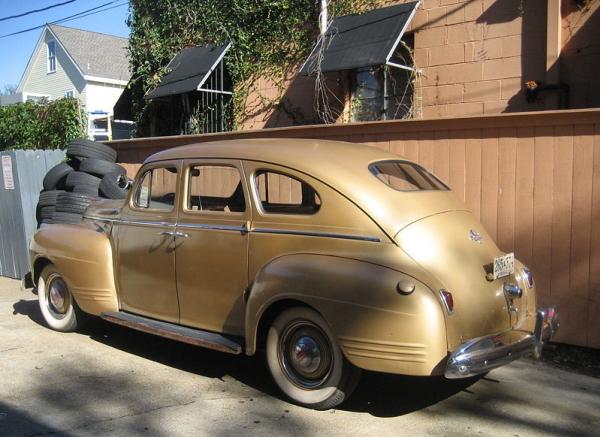 This odd saloon owns a swooping roof
This is a 2-box saloon, not a 3-box one. This odd saloon owns a swooping roof. In the main, this design is only served for aerodynamic advantages.
Hardtop sedan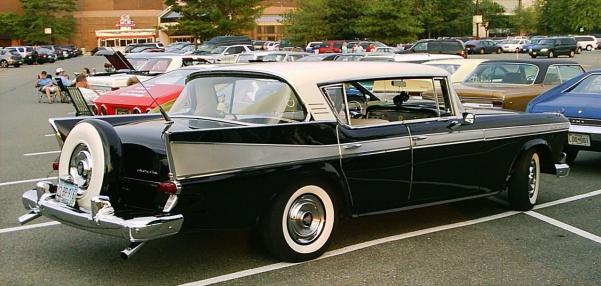 Hardtop model has frameless door glass
A sedan with a hard roof will be billed as a hardtop sedan? Maybe. But, the hardtop model has frameless door glass, which significantly helps provide greater visibility.
Hatchback sedan
This sort closely resembles the fastback sedans but in lieu of a trunk lid, the whole rear part lifts up. You can take a look at the Ford Focus, Fiesta or Volkswagen Golf for a better understanding.
Volkswagen Golf is classified as a hatchback sedan
Chauffeured sedan
You may name it limousine sedan owing to its length. Instances for this type are the Lincoln Town Car, Rolls-Royce and Cadillac.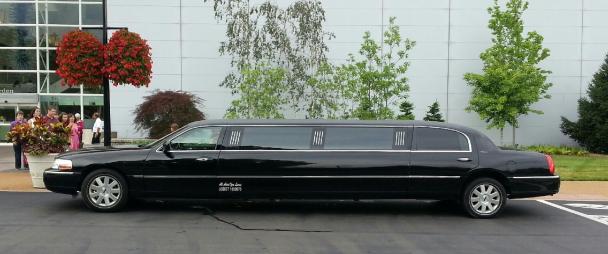 Lincoln Super Stretch Town Car Limousine
In reality, there are also many other different types of sedans, but Philkotse hopes that this article is useful enough to give you a broad overview of such a favorite vehicle. If you're pondering over a sedan and an SUV, click here. Don't forget to visit our page at Philkotse.com for more useful car buying tips.