Finally, a Geely that fits Filipino families perfectly.
The Okavango from Geely is a strange animal, and that's not even mentioning the unusual name. Its massive size relative to the Chinese carmaker's other local releases so far makes it straddle two different segments (MPV slash crossover), which can be a little confusing to the casual observer.
2021 Geely Okavango Urban Plus Full Review: Is it worth the added price?
What's crystal clear, however, is how the Okavango sends the message that Geely is upping its game. After all, it's the third model to carry the 1.5L 3-cylinder turbo (among other features) first seen on the Coolray, and the second to feature 48-volt mild hybrid technology that premiered on the Azkarra.
But rather than simply inheriting the virtues of its siblings, the Geely Okavango brings something it can truly call its own: three-row seating. While most models in its class offer a 60/40 split-fold bench behind the front seats with just token space for a third occupant, the Okavango's true 33/33/33 individual accommodations befitting its 1900mm width puts them all to shame.
Curious as to which of the Okavango's three trim levels is right for you? We break down the details here.
>>> Related: 2021 Geely Okavango joins Philippine 7-seater SUV battle royale
Geely Okavango Comfort
Even the starter Okavango variant is decently loaded with kit. Exterior lighting comprises LEDs on the headlamps, daytime running lights, and foglamps.
Aluminum alloy wheels at 17 inches mark the corners, while the cabin has room for either seven occupants or an astounding 2,050 liters of cargo. Safety equipment is more than adequate, with dual airbags and rear camera accompanying electronic stability control, hill-start assist, and remote engine start.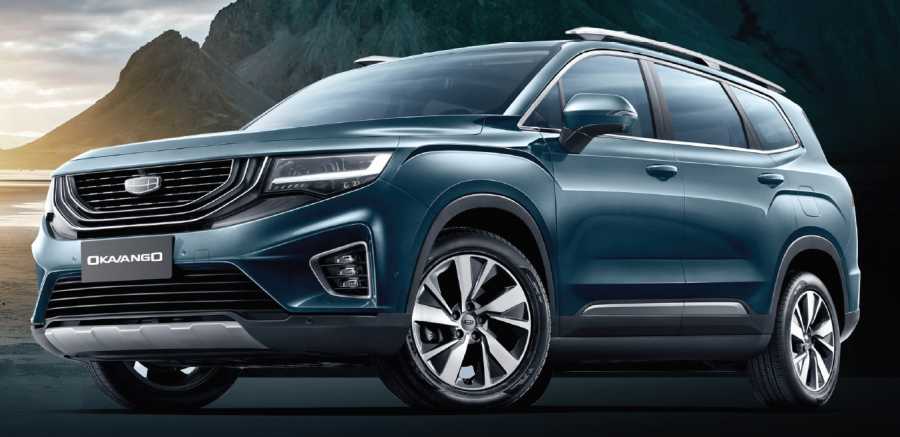 The Okavango's size is certainly imposing
With a retail price of Php 1,208,000, the Okavango Comfort can be yours for 36 monthly installments of Php 33,785, with a downpayment of 20 percent or Php 241,600. A bigger deposit of 40 percent or Php 483,200 combined with a longer 48-month payment term means you only need to set aside Php 17,472.
Geely Okavango Urban
The midrange trim come standard with automatic headlamp control, roof rails, power-folding side mirrors, and an electronic liftgate. Drivers face a 12.3-inch digital instrument cluster Occupants get to settle down on leather upholstery while enjoying the sounds of the 10.25-inch multimedia touchscreen coming from an 8-speaker array. Blind spots are a thing of the past with the 360-degree view camera, while adding four more airbags.     

Up to seven passengers will appreciate the Okavango's generous interior space
The Urban has a sticker price of Php 1,328,000. For a downpayment of 30 percent or Php 398,400, a 36-month payment term entails regular payments of Php 32,499. Stretching it to 48 months lowers the number to Php 26,155, while a 50 percent downpayment or Php 664,000 and a 60-month contract will cost only Php 18,682 monthly.
>>> Related: 
Geely Okavango Urban Plus
As the flagship Okavango trim, the Urban Plus packs the most toys, starting with ADB Matrix LED headlamps and 18-inch two-tone aluminum alloy wheels. Front seats feature power adjustment, while a rain-sensing panoramic sunroof with anti-pinch practically spans the length of the ceiling.  The instrument panel beyond the D-shaped steering wheel gets upgraded to a 12.3-inch full digital display.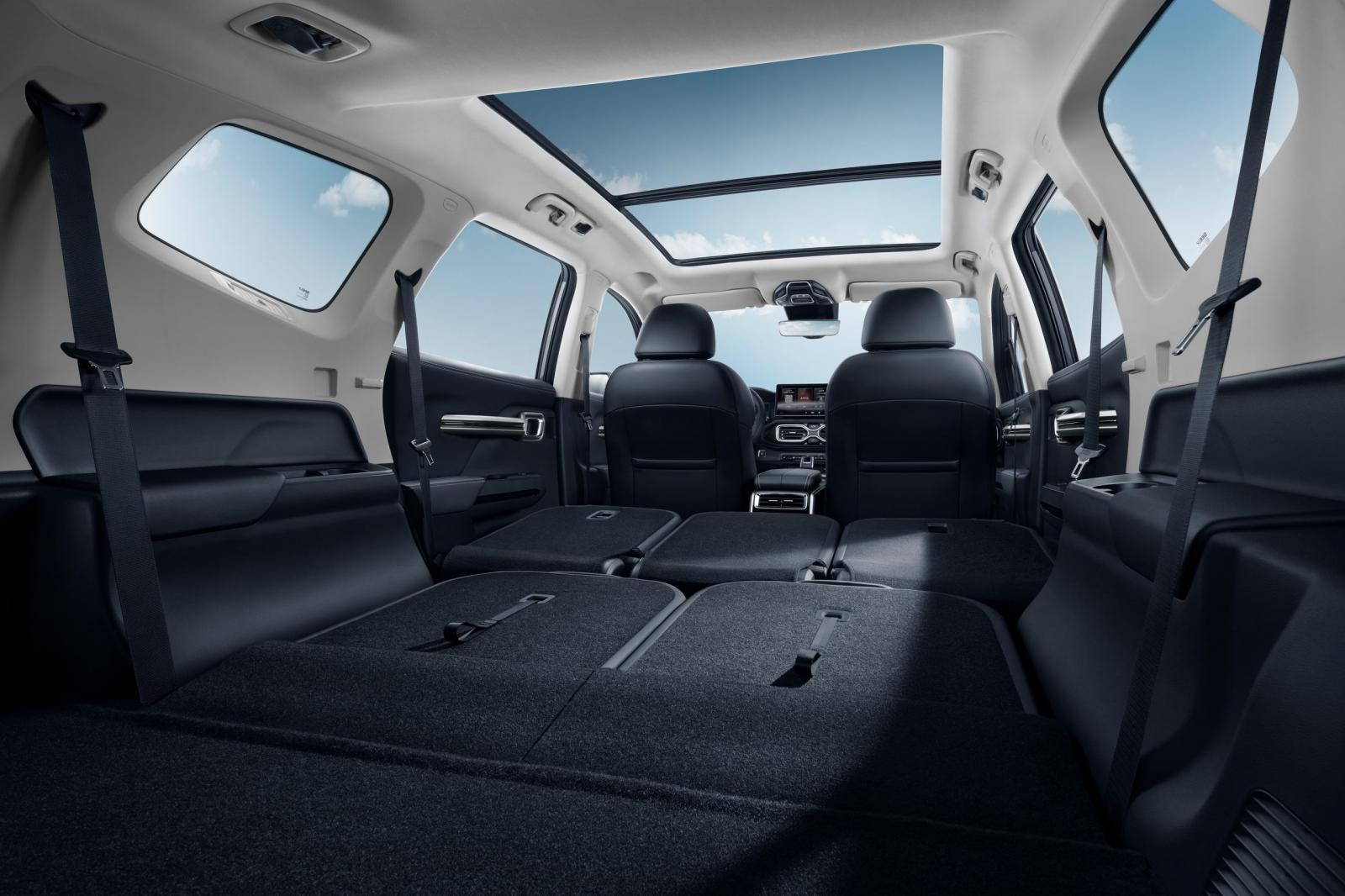 The folded seats combined with the sunroof give an airy feeling
>>> Related: 2021 Geely Okavango: Expectations and what we know so far
The asking price for the Urban Plus amounts to Php 1,478,000, payable in 36 installments of Php 41,337 a month with a 20 percent downpayment or Php 295,600.  Increasing the initial fee to 30 percent or Php 443,400 and stretching the contract to a 60-month term means paying only Php 24,940.
As always, keep in mind that these are estimated figures, exclusive of other relevant costs such as fuel, maintenance, insurance, and registration. You can get more accurate computations when you visit your nearest Geely dealer.
Find more tips that add up to a great car ownership experience at Philkotse.com.
Know more about Geely Okavango 2021

Rising automaker Geely Philippines has been making a statement in the local crossover segment through its Coolray and Azkarra models. Now, Geely PH has expanded its model lineup as it officially enters the tightly contested local seven-seater SUV segment. Geely's challenger in the midsize SUV segment is dubbed as Okavango. It is a seven-seater SUV that is set to maintain Geely PH's positive sales momentum. The name Okavango was derived from North-western Botswana's vast inland delta, Okavango Delta.
In 2014, UNESCO has recognized the Okavango Delta as its 1,000th World Heritage Site. It was also declared as one of the 7 Natural Wonders of Africa. The 2021 Geely Okavango is offered in two variants, Comfort and Urban, which are both equipped with a 1.5-liter turbocharged gasoline engine featuring a 48-volt electric motor. The Okavango has a starting price of Php 1,208,000 for the Comfort variant while the top-spec Urban trim is priced at Php 1,328,000. Geely PH is offering the 2021 Okavango with the following exterior colors: Storm Grey, Porcelain White, Luna Silver, and Marble Black.