Here are 8 essential pointers to remember during a car test drive. Check them out!
As a smart car buyer, you should not only rely on your excitement, the good looks of the car inside the showroom and the 'sales talk' of the car salesman. You have to feel what it is being like inside this car, and how it feels like to drive it along the streets – and the only way to know that is through a test drive!
When you buy a car, regardless if it's used or brand new, the best way to know if this is really the car for you is to drive it yourself. It is very important for you to personally get the feel, get the vibe and feel the connection. Because if you feel that you and the car are not really compatible with each other, then you have to move on and find another.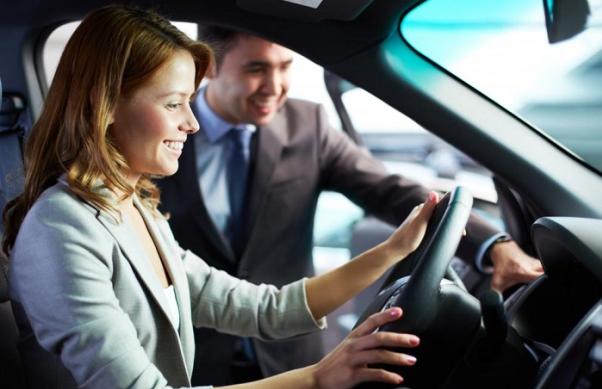 The best way to know if this is really the car for you is to drive it yourself
Also, besides compatibility, a proper test drive will also tell you if the car is in A-OK condition or if there's an underlying issue, cos there's no way that test drive can lie. Therefore, knowing how to test drive a car before buying it can save you time, money and effort by avoiding the wrong car for you and leading you to the right one.
Now that we know the importance of a test drive, let's look at the important things we need to check and take note of during the process itself. Philkotse.com believes that they will be helpful for all car buyers.
1. Make a pre-test drive checklist
Okay, I know you're excited to board that car, start it up and drive it along the busy streets of the city. However, before you do that, you have to have a pre-test drive checklist that you need to do first before jumping into the car:
Check the tire condition
Check if there are leaks under the vehicle
Check if there are hints of rust anywhere in the car's body
Sniff and smell if there are weird smells in and around the vehicle
Please take note that the above pre-test drive tips may only be applicable in buying used cars, as new cars coming directly from the showroom are pretty much still in perfect shape and condition. Anyway, let's proceed.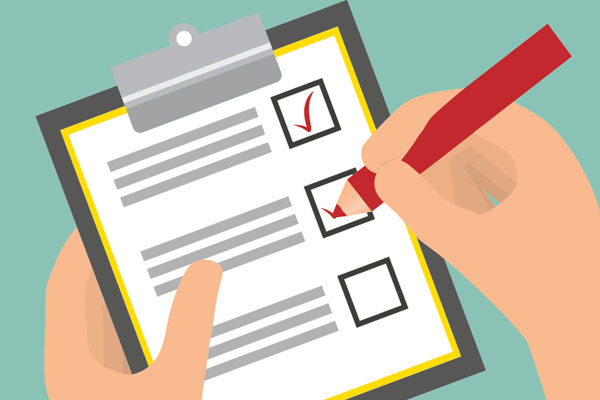 Prepare a simple checklist of the things you want to inspect before the test drive
2. Bring a friend with you
I know this sounds really off, but it helps if you tag along a friend with you when purchasing a vehicle. He or she could give some sound insights about the vehicle and keep your sanity together in cases when you are completely covered in excitement and seemingly unable to make a sound and clear decision.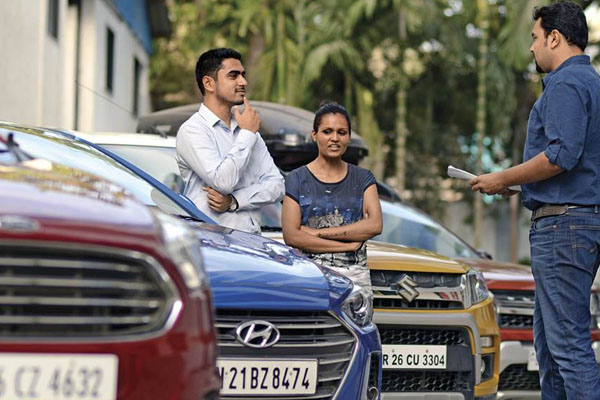 Bringing a friend can give you honest opinions about the vehicle you're buying and help you make a decision
Your friend can also be your 'devil's advocate' – meaning they will be able to see outside the box and ask some questions about the features that you can't see for yourself.
3. Sit on the driver's seat
Get the feel right away. When you sit on the driver's side, you'd be able to see a lot of things. Is the legroom okay, is it too skimpy or spacious and comfortable? Do you have a good, firm grip around the steering wheel and are you able to reach for the brakes easily?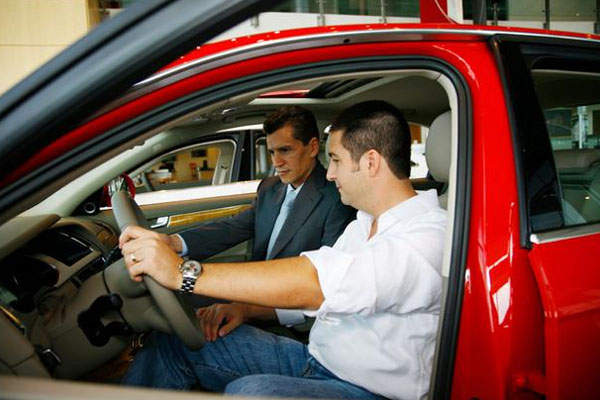 Take a good feel as a driver by positioning yourself in the driver's seat
While you're at the front, also try to check if all the dashboard functionalities are working. Check if the air conditioning system works properly, if the signal lights, power windows, etc. are all working. This will be the perfect opportunity for you to check if everything works normally.
4. Do a car walk-around
Once you have checked what's inside the car, time to check what's outside. Take a walk around the car to check if there are any hint of scratches or rust (for used car), and as for new cars, check the exterior properly, either admire the great color or check keenly for any minor scratches and what not.
Its important to check the car for its superficial damages 
Checking for scratches and rust is important because these two things can have an impact on the car's buying price. It won't hurt to be careful.
5. Test the technological compatibility
Most modern cars allow you to play music or even make calls wirelessly. These features make the new cars high impacting and attractive. So, before you take your first spin to test drive the car, try to check if your mobile phone is compatible with the car's entertainment features so you can maximize the fun that this car can potentially provide you. 
6. Start the car and stay idle
This one's important as it will reveal if there are any unwanted noise just when you have started the car. You'll be able to feel and know the engine and listen if the car has some bad noises around it that needs your attention. You need to know what's in store for you so you can ask the seller about it and help you decide if you really want the car or not. 
7. Start the test drive
The most awaited part has come – the full test drive part. So how to test drive a car properly? Test all you can, as they say. Be mindful if there are any unusual sounds during the drive. Also, this is the best time to check the engine performance and to test the shifting and handling. Feel if the car runs smoothly.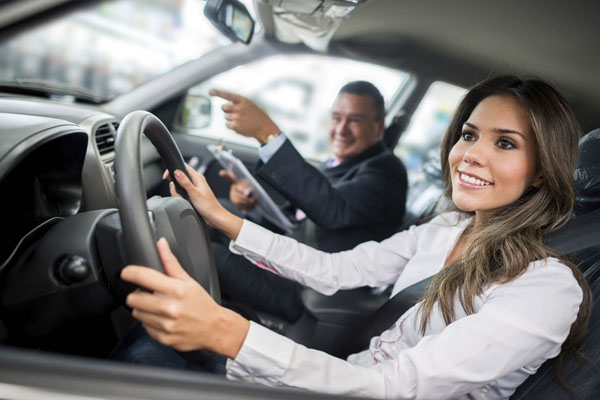 In the car test drive proper, you'd be able to get the real feel of the car and see if you're comfortable and compatible with it
Try to drive along different roads and different traffic conditions to see the car's flexibility and efficiency. Check everything you want to check and ask the car sellers everything you question in mind because this will help you make a sound decision.
8. Don't be in a rush, take time to decide
Post test-drive, it is really not mandatory to buy the vehicle right away. You have the freedom to think about it seriously and decide some other day. It's your money and safety on the road that's on the line, so taking your time to think and decide. Seek your friend's opinion and consider so you'll have a well-balanced point of view.
>>> Click here to get more helpful tips and advice for your car buying