BMW
BMW Philippines
BMW AG, the mother company of BMW Philippines, is a car brand that most individuals, whether a car enthusiast or not, is familiar with especially since their vehicles are commonly seen in the popular international movies like Mission Impossible.
They are also considered as one of the longest-running manufacturers and distributors of motorcycles and cars around the globe. Similarly, they formerly produced aircraft engines from the 1920's to 1945.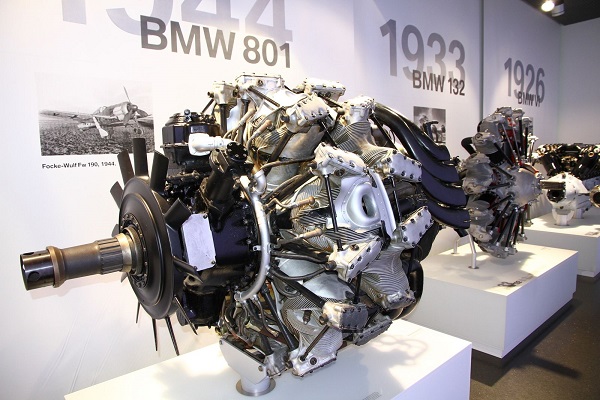 Leaked photo of the aero-engines developed by BMW
I. Overview of BMW Philippines
BMW cars in the Philippines were initially imported and distributed in 1993 under the Asian Carmakers Corporation (ACC), which is also the authorized service provider of the said units. After its introduction in the local market, it was able to be considered as one of the top-rated luxury vehicle brands in the country.
In July 2017 though, ACC merged with a popular company in the Philippines under the name of San Miguel Corporation (SMC). As such, the primary BMW car importer, distributor, and service provider in the country is now under SMC Asia Car Distributors Corporation ("SMAC"), which is 65% SMC-owned and 35% ACC-owned.
1. Current Sales Growth and Market Share
Despite the car excise tax 2018 scare and controversy, the Philippine automotive industry was able to achieve a 17.66% increase in sales or sell about 473,943 units at the end of 2017. This sales datum was released by three highly recognized organizations namely Chamber of Automotive Manufacturers of the Philippines (CAMPI), Truck Manufacturers Association (TMA), and Association of Vehicle Importers and Distributors (AVID). This means that the figure was pertaining to the sales of the members of the associations mentioned.
BMW is a regular member of CAMPI, and their contributory sale or market share is about 0.29% giving them a total number of 1,354 units sold. As per the data, when compared with their performance last 2016, they were able to increase their sales by 338 unit or 33.27%. For some, these numbers might seem small but when you look at the BMW Philippines price list, which ranges from two million pesos to eight million pesos, you would realize how much the company penetrated the local market.
2. Dealers
People who would want to avail of a BMW car would love the fact that there are dealers around the country. So, they no longer have to take an airplane, ship, or even drive for more than 10 hours just to reach a dealer.
Here is a current list of BMW dealerships in the Philippines:
2.1. NCR or Metro Manila
Autohaus BMW and Autoallee BMW, Quezon City                                            
Prestige Cars BMW, Makati City:                                               
Motor Ventures BMW, Muntinlupa City
2.2. Luzon
Pampanga Premier Cars BMW, San Fernando, Pampanga
2.3. Visayas
Autowelt BMW, Cebu City, Cebu                                              
2.4. Mindanao
Autobahn BMW, Talisay, Negros Occidental
Premium Motoren BMW, Cagayan De Oro City, Misamis Oriental

BMW Philippines has seven authorized dealers in the country
3. New Model Launched
Last year (2017), the seventh generation BMW 5 Series was introduced to the market and displayed at the BGC Arts Center in Taguig. According to the BMW group, this series is loaded with an engine that is powerful enough to match its beautiful and sporty exterior. Additionally, it is loaded with technological advancement to ensure the comfort, convenience, and safety of the driver and its passenger.
What is more interesting is that with the increasing fuel prices in the country, this unit has a fuel consumption ranging from 6.5 to 6.9 liters/100kms. Likewise, it also has an eco-friendly design because its carbon emission is only between 149 to 159 grams/km.
If you want to learn more about the new BMW5 Series, watch the video below.
2017 Launch of the New BMW5 Series in the Philippines
It is understandable that a lot of citizens would be wary about buying BMW cars because of the price tag. However, with the available second-hand and brand-new BMW Philippines units, plus the way these cars have been constructed and tested, as well as the continuous innovation that the company does, you would surely have an investment in hand.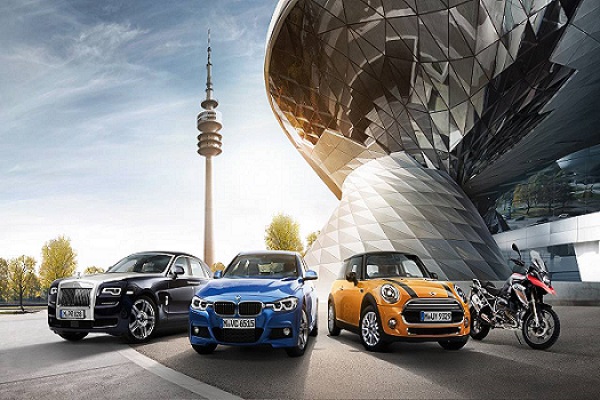 The Three Members of BMW AG
II. BMW Group
Bavarian Motor Works or Bayerische Motoren Werke, also known as BMW Group and BMW AG, is a brand that was established in 1916 and its foundation was allowed to Karl Rapp and Gustav Otto. It actually includes three specific brands or subsidiaries called BMW, Mini, and Rolls Royce. This company has a rich history and has acquired multiple companies before it became the well-known BMW Brand.
Today, BMW Group has 30 production sites that are located in 14 different countries. Likewise, they have multiple authorized distributors and importers around the globe specifically in the continents of Africa, Asia and Pacific, Europe, North America, and South America. In totality, there are approximately 112 countries that have a BMW distributor.
1. Development and Innovation
As the world continues to advance in technology and focus on comfort and eco-friendliness, the BMW Group is meant to stay due to their commitment to responsible innovation. That is evident by the fact that they have a team of experts that continue to create beautiful and elegant designs, which is what BMW is known for.
Similarly, they strive to develop technologically advanced cars through carefully engineered autonomous driving systems as well as connectivity mechanisms through their patented BMW ConnectedDrive and other software or apps.
As one of the companies that pioneered the development of electric cars, BMW has shown its commitment to stay at par with changes and determination to keep the environment safe. At the moment, they have the so-called BMW eDrive Technology that will be installed in their hybrid plug-in cars. It is believed that this technology will help lessen fuel consumption as well as unhealthy carbon or gas emissions.
How the eDrive Technology Looks
They also have the BMW Wireless Charging technology that can be installed in the garage, parking lot, and the likes so that BMW hybrid car users can easily charge their vehicles just by parking the unit on top of the device. Additionally, in partnership with Toyota Motor Corporation, they are set to launch fuel cell vehicles in 2025.
2. Market Position
BMW Group is one of the top-selling luxury cars worldwide and currently takes the number 20 position in the latest 2018 Forbes World's Most Valuable Brands. Similarly, the company takes the number 51 rank in the 2010 Fortune Global 500 list, which is one step higher from its former rank. The BMW Group has been part of such a list for about 24 years.
When it comes to the company's profit, they have closed the 2017 fiscal year with an outstanding approximate amount of $9M as well as a $232M asset and $111M revenue. As per their specific sales, they have distributed and sold more than 100,00 electric automobiles and approximately 2.5M vehicles.
We hope that this post on Philkotse.com has provided you with the right insights about BMW cars and helped you decide whether or not these units are for you or your loved one.
Latest BMW Promos
Search a Brand
Recent BMW news
Recent BMW cars for sale