Exterior:
Being designed as a sports car, the BMW X3 Philippines has attracted a lot of attention thanks to its delicate and strong features. Along with the elegant body lines, powerful shoulder and tailpipes, every trait of this car has contributed to its full-of-life car firm.
Not only its style, but the outside equipment of this car is also functional. The lightweight built-in body has provided it with a smoother air stream.
On the other side of the coin, the shining system is also up-to-date with LED lamps and fog lights.
Interior:
We're sure that you will not be disappointed when looking at its interior features. Its cabin is covered with leather and canvas that can bring you the feeling of comfort and luxury.
Modernly equipped with a digital monitor, MMW promises to offer you the latest features like speed, navigation direction, and phone control. That means you can easily control other systems even while you're driving.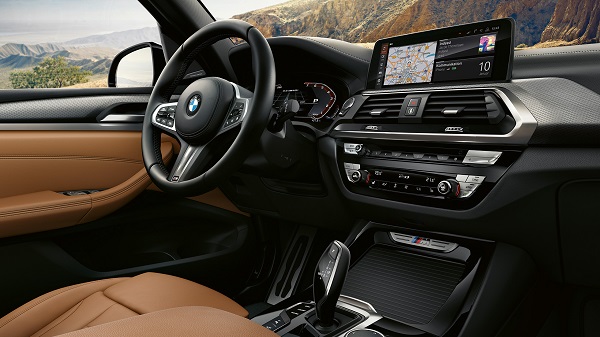 Specs:
Regarding the BMW X3 specs, this car model comes with a perfect dimension: 4,708x 1,891x 1,676 (L,W,H). As a Crossover with five seats, the car will provide users with Auto transmission.
In comparison with other SUV cars, this BMW X3 has an Engine of 2 to 3L with a torque up to 400-600 Nm, which gives you the best experiences while driving with the maximum power of 190-510 hp.
Safety:
Beyond utility, convenience, and comfort, the BMW X3 includes several standard safety features that enhance the driving experience, such as an Anti-lock Brake System with Brake Assist and Cornering Brake Control, Electronic Brake Distribution, Hill Descent Control, and Stability Control.
Technology Features:
The BMW X3 Philippines version is equipped with automatic headlights, Bluetooth, and six airbags. Specifically, it comes with sophisticated driver aid features that are controlled via a 10.25-inch LCD color display.
The BMW Navigation System Professional and Radio with DVD drive are connected to the touch screen. Its memory amounts to over 20 GB and is accessible via the iDrive Touch Controller.