Long drives are an amazing, and memorable experience anyone can enjoy. Make sure you are safe, following these tips below.
Taking a long road trip can be one of the most rewarding things that a person with 4-wheels can do. It is a dream to explore and take on the beautiful, scenic roads that our country offers and most of us can only fantasize taking off our corporate hats to exchange for traveler berets (or fedoras depending on your taste) and have the getaway of a lifetime.
This dream though can easily turn for the worst if not prepared for.
I don't mean to dampen your sunny mood but it is a fact; failing to prepare is preparing to fail- and this holds especially true for an unaware road tripper. So many things can just go wrong – flat tires, malfunctioning engine, or unexpected emergencies and detours. With that in mind, how do you save yourself from the potential disasters that can happen on your next long drive?
Here on Philkotse.com, we want you to enjoy the roads and be the happiest camper (or driver) that you can be! Check out the things that you need to remember before packing your bags and speeding off your next travel destination.
A disclaimer before we begin: when it comes to matters under the hood, it is always best to visit your friendly auto-mechanic to have your baby be properly taken care of. The guidelines below are mostly pre-checks and symptoms that can tell you if you should take that trip to visit the garage before the long drive.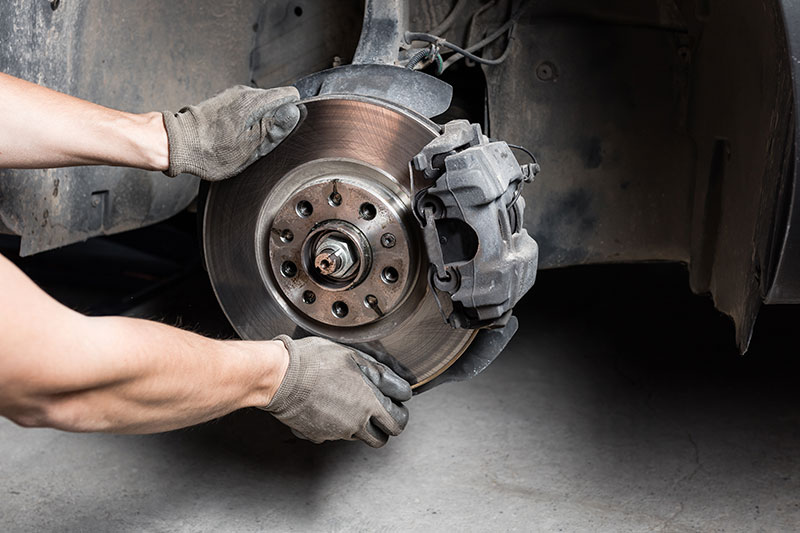 Looking at defective brakes can be nightmare fuel for some.
1. Brakes
If you grew up watching Teleseryes with your grandmothers. (There is no shame, brothers. We didn't have a choice back then.) Then you probably know of the cliché scene in your evening Teledramas when someone messes up the brakes and the driver gets involved into a totally gruesome but miraculously survivable accident.
Unlike most dramarama clichés however, this one is perfectly realistic- and it could happen to you in your next road trip. To avoid that, there are simple guidelines you can consider:
Feel. Does your vehicle pull to one side while stepping on the brakes? Does it feel 'spongy'? If yes, have the mechanic check them immediately, as the brake lines may have air in them and would need 'bleeding'- which gets rid of the air and replacement of brake fluid.
Watch out for brake fades. These are also possible as brakes wear out with continued use. When brake pads overheat, they lose friction necessary for an efficient brake. More likely to happen on cars with drum brakes but also applicable to cars with disc brakes, this phenomenon can either be temporary or permanent, so make sure your brakes are ready for the potential overheat caused by the long drive.
>>> See more: These 7 habits of car owners are awfully damaging their brakes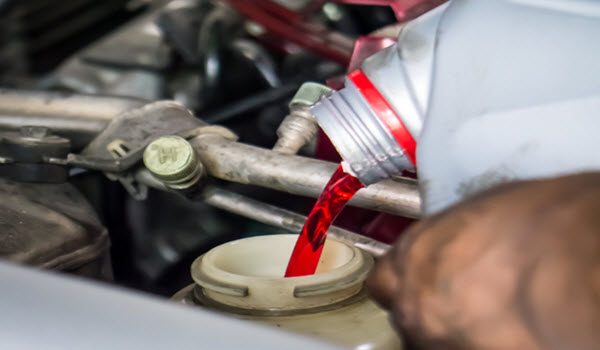 Check for your car liquids before that long trip. It is the lifeblood of your car.
2. Fluids
Like the brakes, car fluids are extremely important to check and maintain before going on a long road trip. Check your engine oil, coolant, and transmission fluid if you are driving automatic.
Motor Oil- When checking your motor oil, it is important to check the car manual to see the prescribed time on when to change oil as it is crucial to the survival of your engine. Being in a country where summers are notoriously hot, traditional motor oils may change viscosity and eventually lead to thermal breakdown. Do also check the oil level; which is fairly easy to do with a dipstick. It does not take 5 minutes and by just looking at the viscosity, appearance and level of motor oil you have in your engine, you can already draw assumptions on whether or not your engine is ready for that long drive.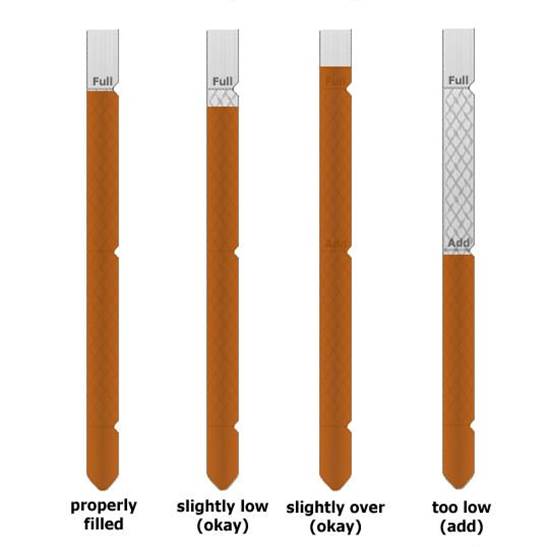 Remember to check your motor oil levels
Coolant- Checking your engine coolant is another topic altogether- with the kind of whether our country has, regular maintenance and replacement of your car coolant prevents the engine from corroding and prevents the actual liquid to break down- and boy would it be inconvenient if your car overheats in the middle of Tugegarao at 38 degrees! Visually inspect if your coolant is still on the right level. Your car manual should be able to show you the right level of coolant. Also check for leaks.
Transmission Fluid- Now for those driving automatic, we all know that a long road trip is another test your transmission has to endure. And like any other car liquids, your transmission fluid also deteriorates over time. The best way to check its condition is to watch out for its color. Transmission fluids are usually red and if is darker than per usual, you may want to ask your mechanic if it's time to change your tranny's juice.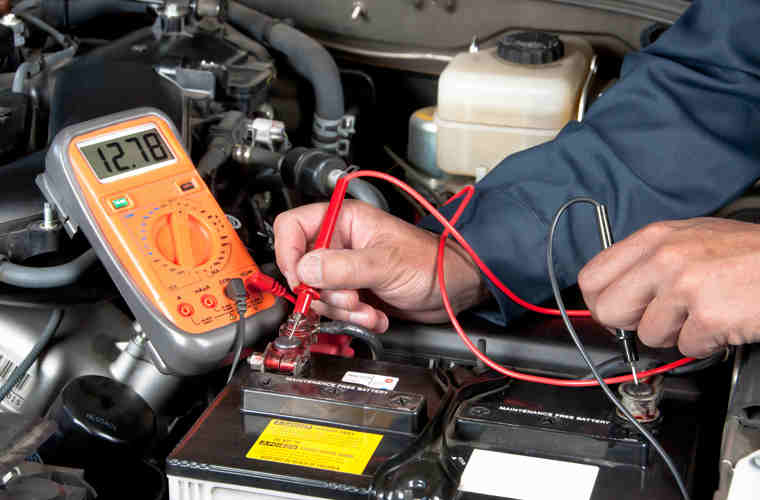 Check for your lights and battery's condition before that long drive
3. Electrics and tires
Completing the checklist of things before you take that trip is your car electrics and tires. Check your bright lights, horns, turn signals, reverse light, and brake light. Do check if the battery needs to be replaced or if terminals are corroded.
Check your tire pressure and alignment. A flat tire can mean a delayed itinerary; and let's all face it, nobody wants to change a flat tire in the middle of the road.
If you are traversing the beautiful but dangerously foggy roads of Cordillera, your light condition can be a matter of life and death. Check all your interior lighting; do they still work or do we need to have them replaced?
4. Travel essentials: Pack before you go
If all the things mentioned above are in tip-top, ready driving condition, the last thing that you want to keep in mind is bringing an emergency kit safely secured in your trunk. Even if the situation is ideal for your car, you never know when boo-boos can happen in the middle of your joy ride.
A car travel kit may include the following:
Flashlight/warning light/ hazard triangle
Tire sealer/inflater
Basic toolkit (jack and lug wrench, screwdrivers, pliers, electrical tapes and sockets)
Jumper cables and battery booster
Tire chains 
Work gloves
Windshield washer
First aid kit (Because you also need taking care of)
>>> Find our 8 recommended tool for your car emergency kit
Road trips are a fun, meaningful and unforgettable experience anyone can ever have. We just have to be responsible drivers and prepare our vehicle to endure the wear and tear of the road- to make sure that the meaning of the experience of travel brings positive memories and not terrible ones.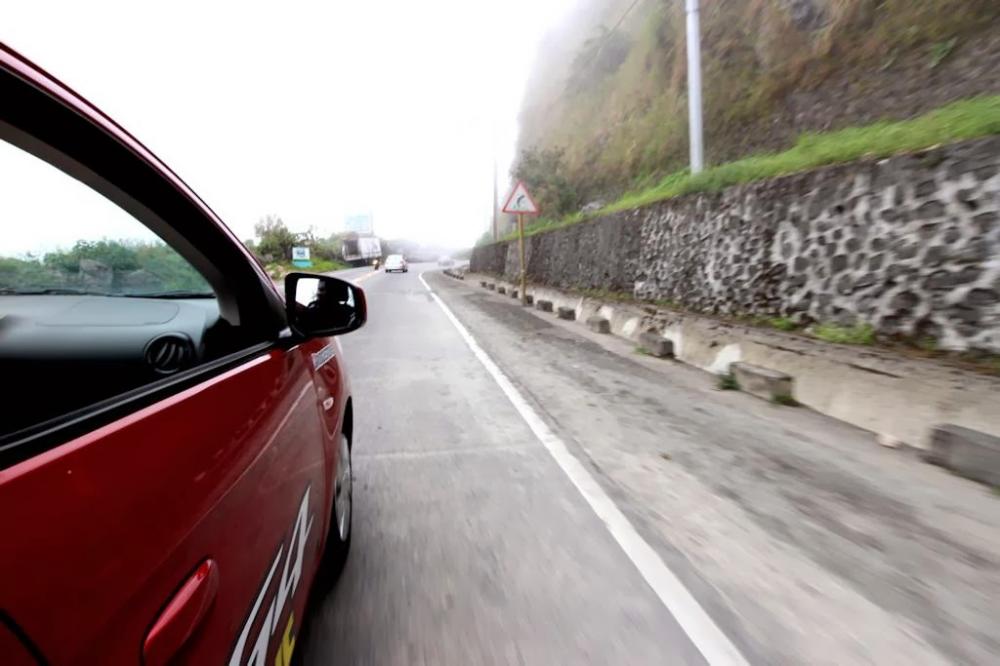 Enjoy the roads! Keep safe and capture amazing memories.
>>> Related posts:


Vincci Ross Villanueva
Author