Driving in highways can be quite stressful, particularly in the Philippines. Here are the things to remember to maintain your safety!
We've been seeing a lot of accidents on the Philippine highways regardless of the weather, a lot of quarrels between angry drivers and traffic enforcers, sometimes you can't tell if you're still in the Philippines or in the Amazon.
Even so, Filipinos still love a good road trip. There are just so many beautiful places to explore and also so many relatives to visit living in far places from your home. How do we prevent the horrible scenes from happening?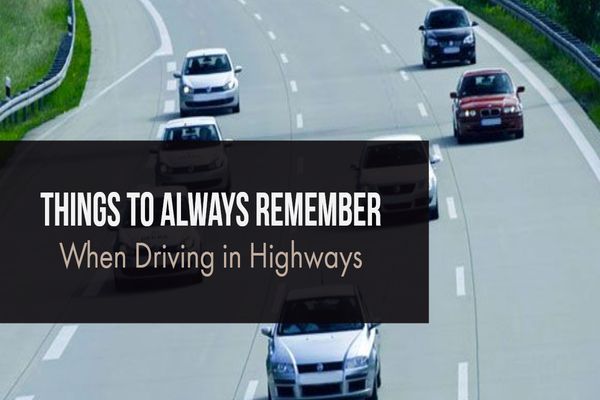 Driving in highways can be quite stressful. Here are the things to remember to maintain your safety
Driving is already a challenge but more so if you are driving in the Philippine highways. Philkotse.com has gathered all the rules known to Filipino drivers to help you and we are very much grateful that you take the time to read articles such as ours.
All these are assuming you are of the right age (minimum driving age is 17 years old, 21 if you are renting), you have all the necessary documents for hitting the road. Without further ado, let's get straight to them.
1. Make sure that you and your car is in good shape and ready to drive
Check for the seatbelts, batteries, fuel, brakes, hoses, rearview mirror, side mirrors, and tires if they are in good condition. The highway is the worst place for a breakdown of your automobile. Sure, there is service assistance but that would eat up your time and cause traffic, thus, disturbance to other drivers.
Make sure you are ready to take on the highway too. If not, then take some time to practice or just get rid of the jitters. Don't drive when yo u have drunk alcohol, if you are stressed, if your mind is pre-occupied with a whole other thing, if you are too tired, or if you are sick.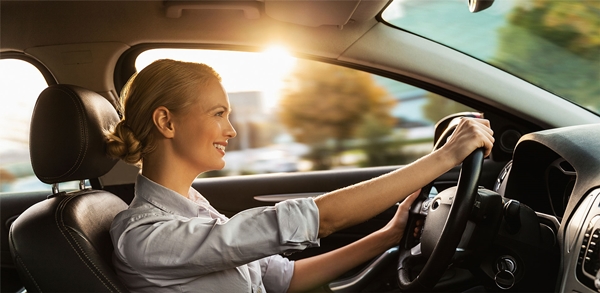 When you, along with your car, is in good condition, driving is going to be smoother and much safer
Be calm and confident both in your knowledge of the rules of the road, skills and in your direction. Have a map ready or since we are in the age of technology, make use of the amazing free app that operates in GPS, Waze. Being comfortable is very important, if you are nowhere near that state then just don't drive – let someone else do it, commute or postpone driving altogether.
Don't forget to rest when driving for too long. Take advantage of lay-bys available when you need to take a break.
2. Respect the right of way
This mindset will spare you from having a friction with another driver and also keeping you from corrosions. If you notice a car merging into your lane, give way. It wouldn't matter if you are legally allowed to refuse but just let him through. You won't lose anything if you give way to others, right? Always keep in mind getting to your destination is your ultimate goal and nothing else.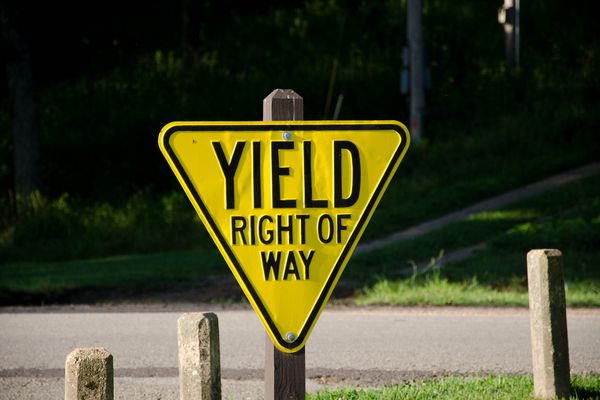 Do not attempt to block the car as it is very dangerous – it might start an accident or tempers lost
3. Make use of the mirrors and lights
The Philippines is saturated with motorists so this tip will surely come in handy. Don't let yourself be distracted and keep your eyes on the road. Know your vehicle's blind spots. These are the areas in the pillars of your car or the back. This will not only be helpful in driving on the highway but also when it comes to parking.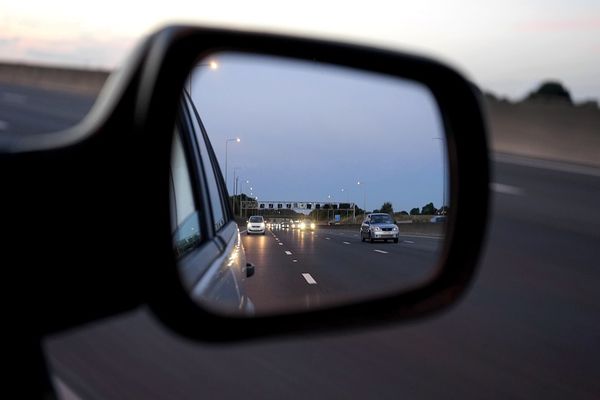 Always be mindful of your space, always check the mirrors when entering the highway and when changing lanes
Use indicator lights when merging into a lane or changing directions to signal the other drivers of your current or next moves. This will then help them make their next decision whether to stop, overtake or stay in the lane. Remember to use it with the right timing too – not too soon, not too late. This will all avoid miscommunication, road rage, and accidents.
As much as possible, avoid using hi-beam lights. Not only is it annoying, it's blinding and can cause serious danger. Only use it when it is dark and you have to warn other vehicles of your entry.
4. Keep a safe distance from other cars
The trick is that if you still get to see the car's plate number, it means that you are at a safe distance. You can respond better (hitting the brakes) when a hazard occurs and you won't be hitting the car's bumper and putting your life at risk, and a heated argument.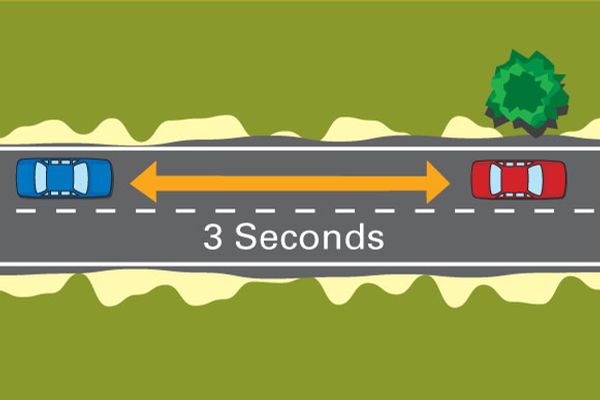 Maintain a 3-second gap from the car ahead of you
5. Be mindful of the speed limits
The usual speed limit of highways in Manila is 60 kph. This depends though on the requirements of a location so it would be helpful if you always check for the speed signs on the road. When you have determined what it is, maintain that speed no matter what.
Don't go slower or faster than it, even if there are not many cars around. These speed limits have been carefully decided by traffic experts suited for any situation or weather. If you try to go against it, accidents are bound to happen.
You can also change lanes to suit your preference in speed: the left lane is for fast driving cars, the right for the slower ones.
6. Do not violate the Anti-Distracted Driving Act
Aside from checking the side mirrors and rearview mirror, keeping your eyes on the road, it is crucial that you stay alert. There is a saying, don't drink and drive but there is another millennial rule for it – don't text and drive.
Don't touch your smartphone or any other electronics. If you are caught by enforcers the fine starts at P5,000 and can go up to P20,000.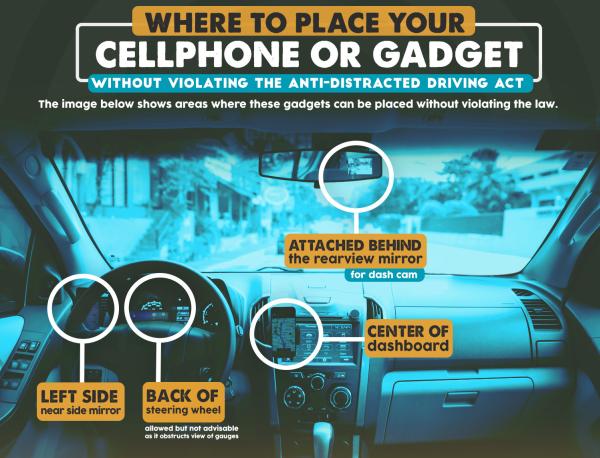 A guidline to anti-distracted driving that we should follow
7. Exit the right way
Once you have made it through the highway, begin to slow down, again check your mirrors, use your indicator lights, and gracefully go out of the exit ramp.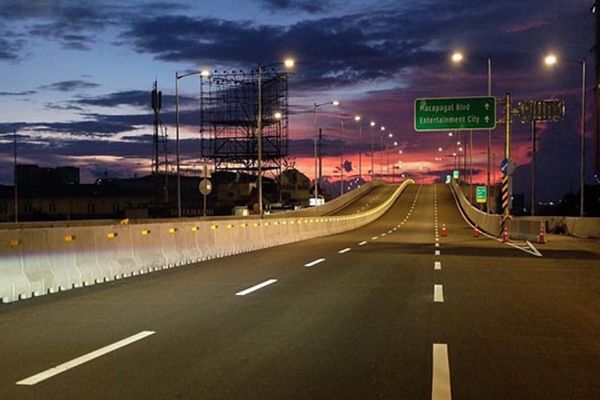 Make sure to utilize your lights before heading for the proper exit ramp
Driving in the Philippine highways is a pain but with these helpful tips and advice, you'll surely do fine. It would be extra helpful if your car is insured so that you'll have a safety net or confidence that no matter what happens, if it's really inevitable, then a good insurance company has got you, your car and your family covered.
>>> Equip yourself with more driving skills:


Hanna Sanchez
Author